American-made V-Twin motorcycles and the leather-tough men and women who ride them will thunder to life, lift the front wheel, and lightning-strike to the finishline like an earthbound fireworks display. The long-awaited return of the beloved AHDRA American motorcycle drag racing series hits the track on the most American of weekends—July 3-5 at Cordova International Raceway in Cordova, Illinois, USA.

No class thunders more than Top Fuel, and a healthy turnout of these nitro-powered ground-pounders is expected. Rich Vreeland, Jim Fagan, Mike Bahnmaier and more are all planning to light 'em up for the fans.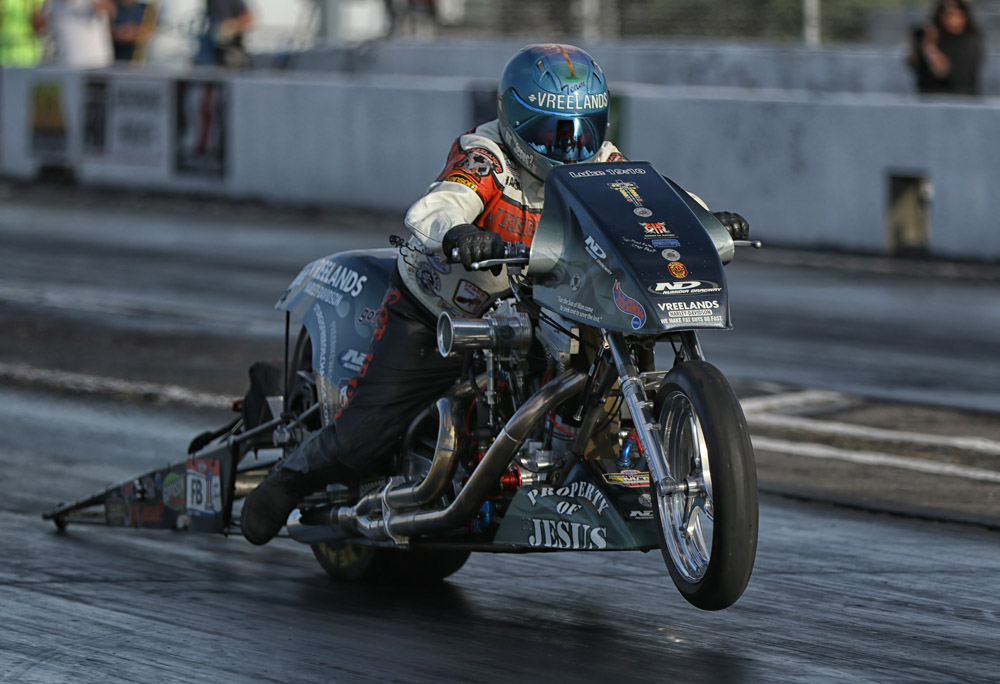 Pro Fuel bikes are Top Fuel's smaller, one-gear cousins, but that doesn't make them any less exciting when the hit the track and take the stripe.
Hawaya Racing Pro Dragster bikes are smaller still, carbureted, and always bring a field of tough competitors—including LSR's Preston Bartlett.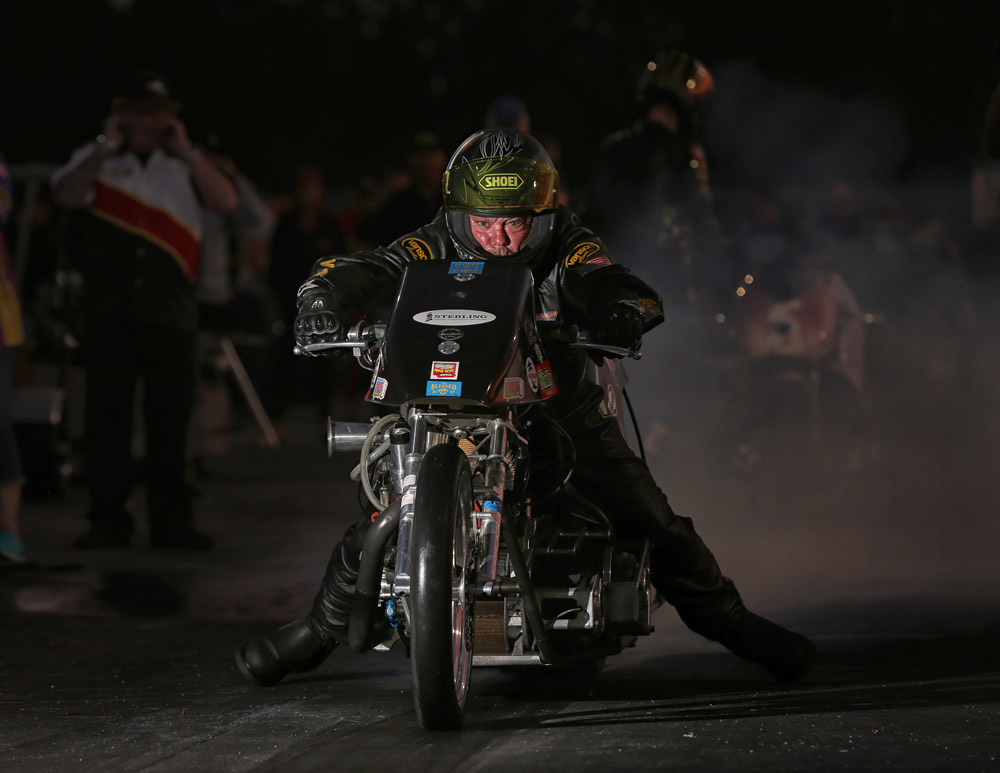 GMS Racing Engines Extreme Gas, A-1 Cycles Extreme Bagger, and Extreme V-Rod are the wildest, most powerful, gas-powered Harleys to ever boil a street tire. Watch these wheelie-masters power down Cordova's 1320.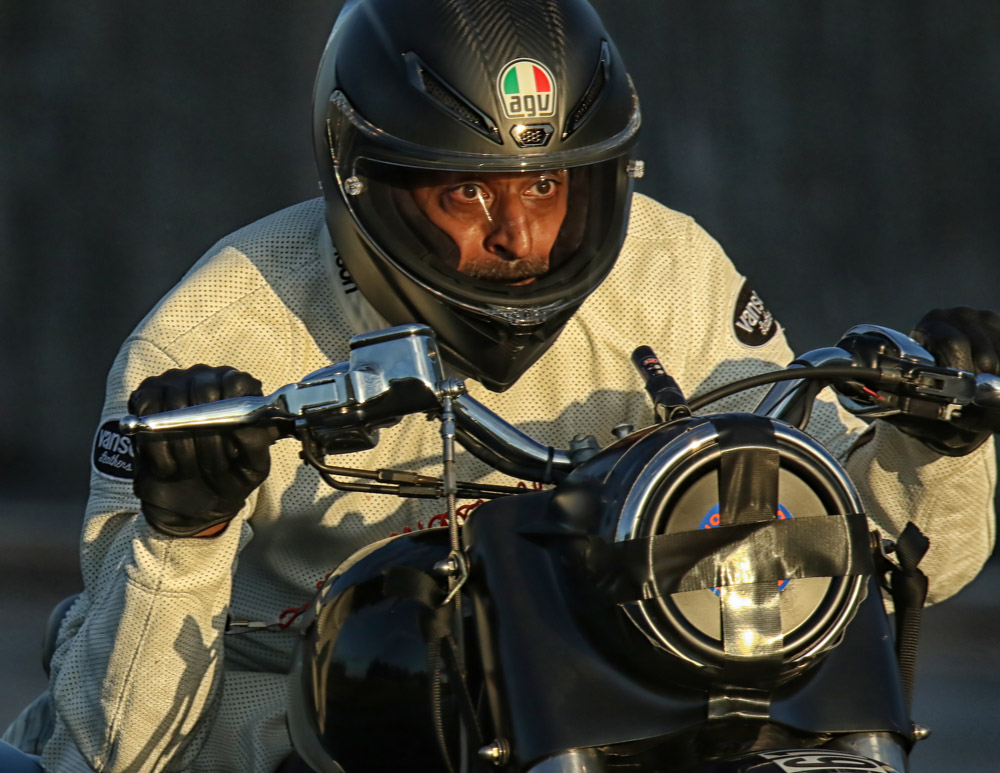 T-Man Performance Pro Mod and Zippers Performance Modified put big tires and wheelie bars to work with their big horsepower.
Outlaw Street, Horsepower Inc. Hot Street, and Mad Monkey Motorsports Bagger will all race out the back door for drag racing glory.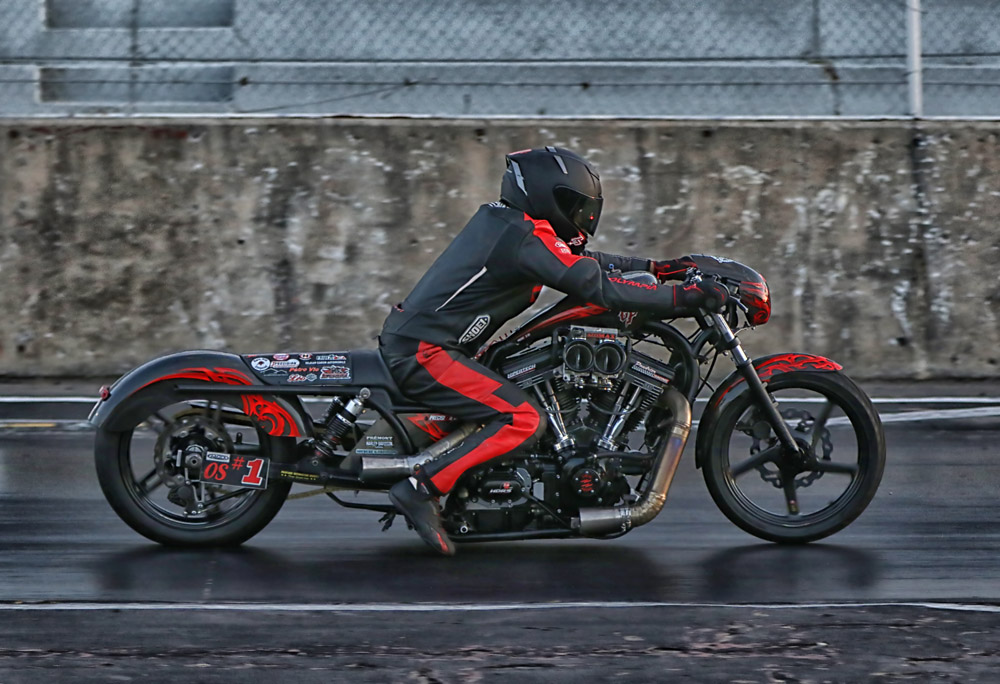 Vreeland's Harley-Davidson Street Pro 9.70, 10.30, 10.90 and Crete's Performance 11.50 all race to a pre-set index, making a good reaction time, clean launch, and precise finishline judgment essential to success.
Saturday and Sunday will see Workhorse ET bracket races and even Lumbee Racing Trophy races—for those seeking to find out what drag racing is all about.
Gates open at 8:00 am on Friday, Saturday and Sunday, with test and tune from 2:00 pm to 8:00 pm on Friday. Qualifying starts at 10:00 am on Saturday, and racing begins at 11:00 am on Sunday.
Gate entry is $45 for all three days, $35 for two days, $20 for one day.
The AHDRA website is at http://raceahdra.com/
The AHDRA Facebook page is at https://www.facebook.com/ahdraracing/
The AHDRA Facebook group can be found at https://www.facebook.com/groups/AHDRA/
For more information, email AHDRA's Bill Rowe at bcrowe92891@gmail.com
AHDRA is owned by Pulse Marketing, the Hellertown, Pennsylvania-based motorsports promotion company run by veteran drag racer Rowe and his family.
There are more videos on the Cycledrag Youtube channel (please subscribe here) and the Cycledrag.com Facebook page (Please like here) and more will be coming soon. Check back daily.
To take advantage of some amazing discounts at Brock's Performance, click – http://brocksperformance.com?aff=12