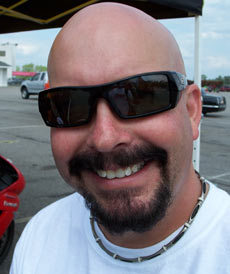 Motorcycle drag racing has evolved and changed considerably in the last decade and a half. Perhaps the most noticeable difference is the explosion of popularity in street bike drag racing.
Owner of Brock's Performance, Brock Davidson has long said the street machines are the future of drag racing. Time is proving the experienced racer, tuner and developer right.
In the late 90s and early 2000s, ET lanes at dragbike races were filled with classic Kawasaki KZ and Suzuki GS-powered bikes. Dave Schnitz of Schnitz Racing said he would sell more than 100 KZ/Z head gaskets a year back then for even a 1075 c.c. motor; last year Schnitz says he sold one.
Meanwhile the powerful, advanced, and street-legal in many cases, Kawasaki ZX-14 and Suzuki Hayabusa and GSXR 1000, continue to become more popular among drag racers.  Very few of these late-model weapons have wheelie-bars mounted to the rear of them.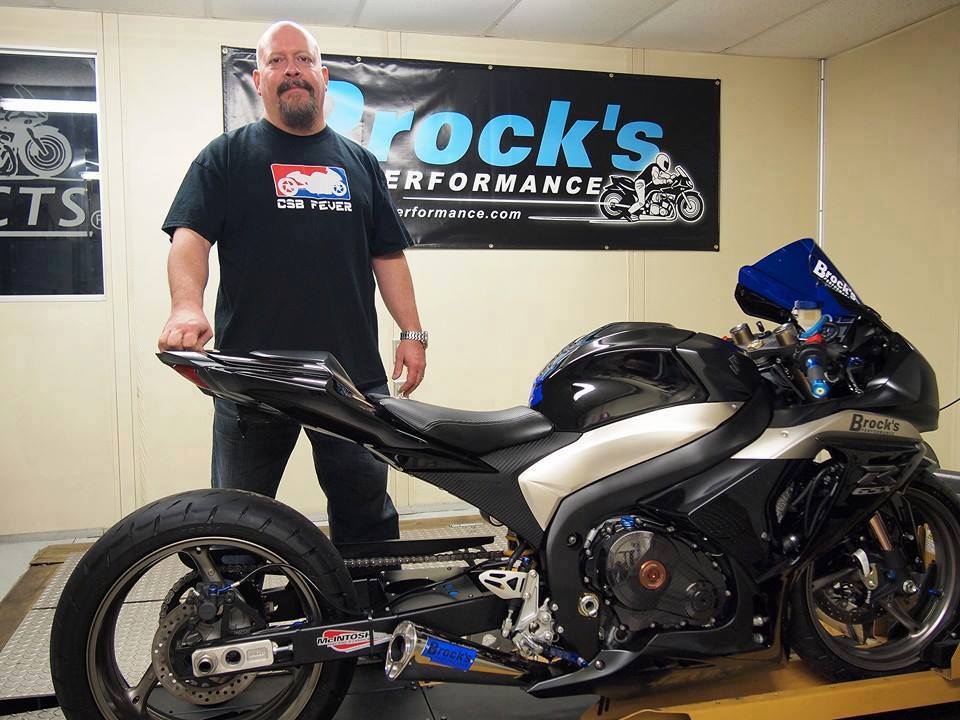 Davidson's love for the dual-purpose motorcycle began when he was 16 years old and sold his car so he could buy a Kawasaki H2 750. The two-stroke could get him to school during the week and to the winner's circle on the weekend.
In 1983 Davidson seriously began squeezing performance out of street legal motorcycles when he tuned his 1982 Suzuki Katana to a best ET of 9.03.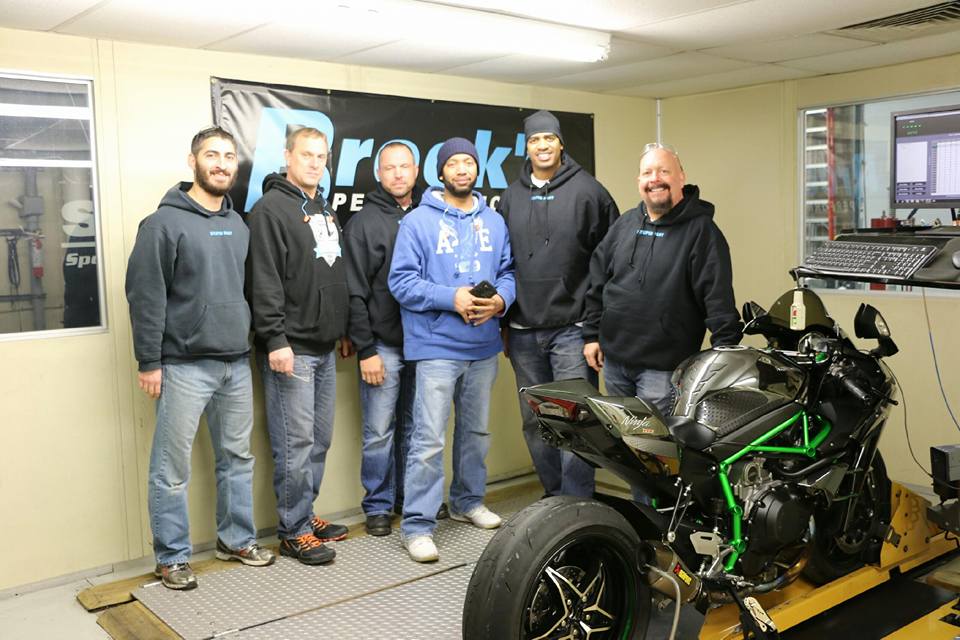 "The most appealing aspect is you can ride them when you aren't at the track," said Davidson, the first man to put a street bike in the seven-second zone, running a 7.97 on his Suzuki Bandit in 2000. "The year I set the record on my Bandit, I put 400 miles on it at Bikeweek."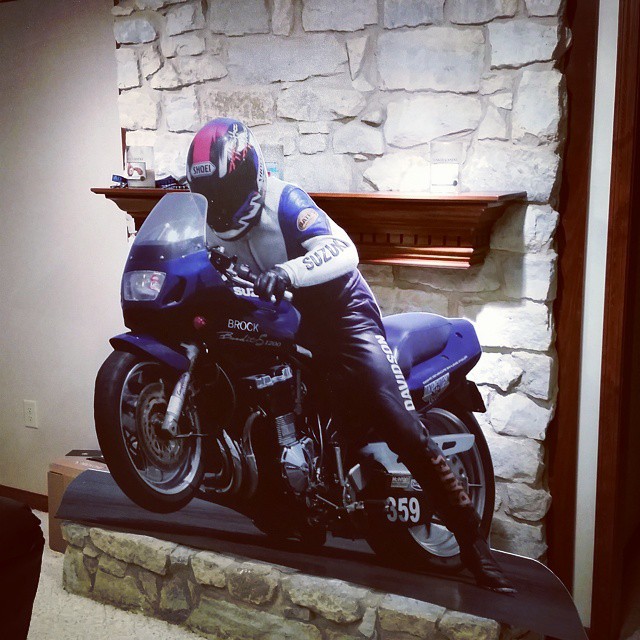 Single-purpose dragbikes dominated the 80s and 90s. As multi-time bracket racing champ Bruce Sauer put it, "If you didn't have a set of wheelie bars, you had a tow bike."
Today racers are keeping their bikes street legal and most circuits are drawing far more street bikes than dragbikes, with sanctions offering more classes for the no-bar machines.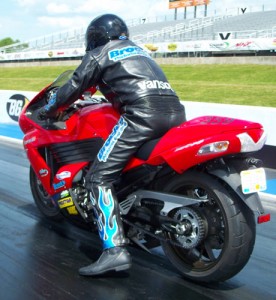 The birth of the big-bore sportbike is largely responsible.  Racers no longer have to sacrifice street-ability for seven-second performance. The ultra-powerful Hayabusa and ZX-14 are incredibly quick right from the factory and seem to be tailor-made for straight-line racing.
Also in many cases it's more affordable to get into drag racing with a street bike as opposed to a drag bike.
"You can go out and be competitive on a bike you ride whenever you want," Davidson said. "Between races, dragbikes don't really do anything but sit in your garage.  The slick goes flat and you have to wait until the track is open again before you pump it up."
Davidson competed in several non-street legal classes like Pro Comp, Pro Mod, Top Gas, even NHRA Pro Stock in 1992.  Eventually he decided to quit wheelie bar racing because of the incredible amount of money he was spending tearing up parts while trying to keep up with the competition. Davidson found street bike racing to be more about rider skill than money.
"In no-bar racing if my opponent has a big pile of money but he can't ride, I'm going to win,"  Davidson said.
Launching a 400-horsepower street bike provides Davidson with an incomparable thrill. It also requires a polished set of skills that can take years to perfect.
"The biggest challenge is situational awareness," Davidson said. "You have to always know where you are on the track.  When you spray it you better be on your game or it will flip.  These bikes are so unpredictable. They will snatch the wheel up off the ground at 160 mph."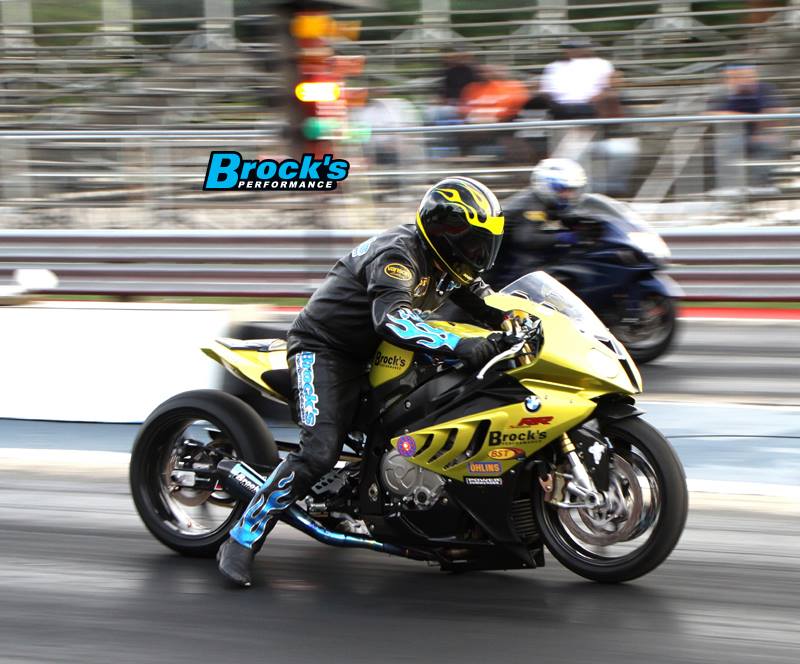 So where is the sport headed in the future?  Is leaving the wheelie bars at home the wave of the future or just a trend that will fade?
Davidson predicts street bike interest will continue to grow in the dragbike racing world and most shops and engine builders will be forced to put a heavy emphasis on sport bike technology, if they have not already.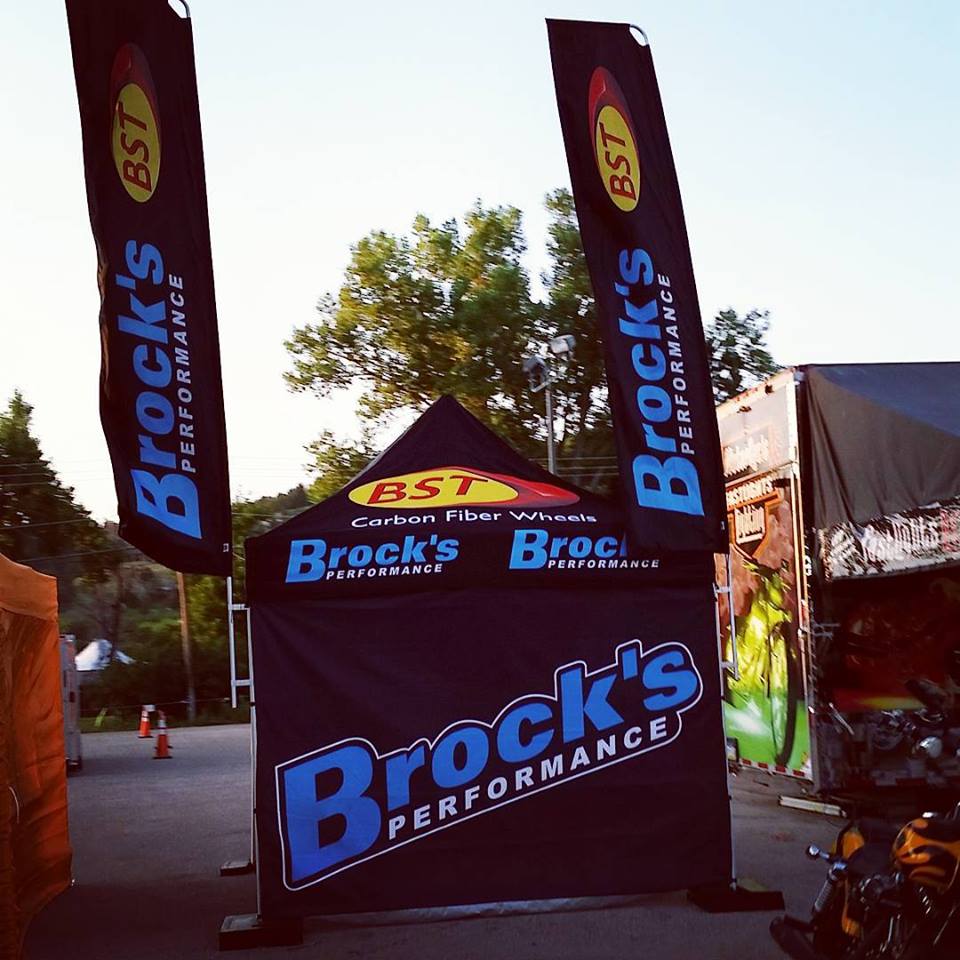 "There are many talented engine builders out there who can build the best motor money can buy, but they can't tune it," Davidson said. "Right now there is a big difference between sport bike technology and the engine-building knowledge of guys that have been drag racing forever."
This new learning curve will no doubt continue to change the face of the sport.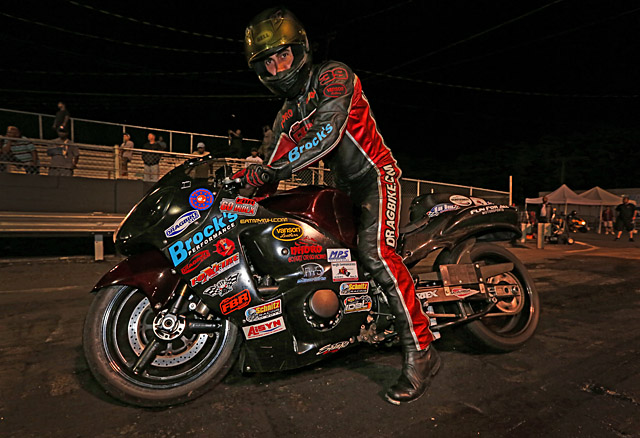 Instead of wrenches and screwdrivers, crew chiefs and tuners today come equipped with a laptop.
"With some of the inexpensive self-tuning fuel injection units on the market today it's like everyone has a dyno," Davidson said.
The computer has become this generation's most valuable tool.
"Hell, I can't remember the last time I had to get fuel on my hands to change my jetting," Davidson said with a smile.
Click on the banners below to see all the amazing deals at Brock's this winter. There are lot of them! Don't miss out.