In late February, the 2007 and 2013 NHRA Pro Stock Motorcycle champion Matt Smith announced that despite the closure of his sponsor Victory Motorcycles, Smith will continue his racing efforts with backing from the parent company and will represent the Polaris brand.
The program is staring to take shape as Smith revealed his new trailer wrap.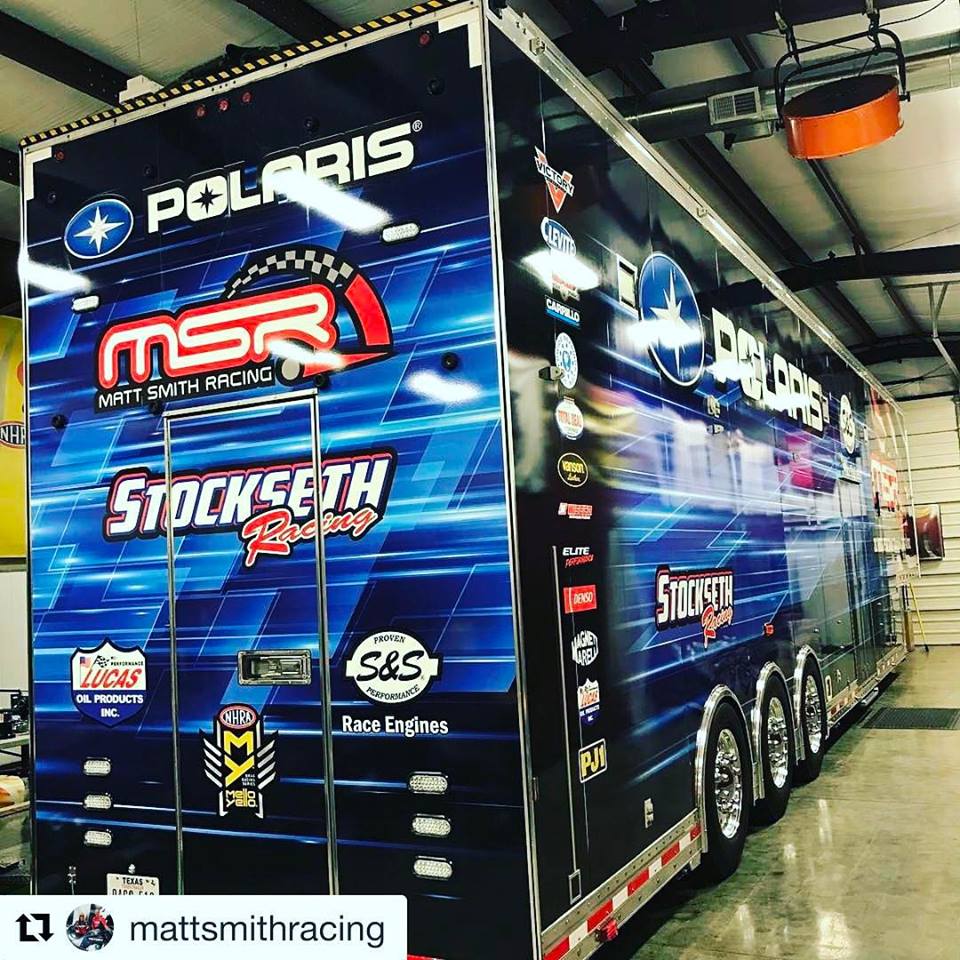 "This is a very big relief that we will be sponsored for the 2017 year," Smith told Competition Plus. "We were working really hard in the offseason and when that announcement came out at the beginning of January, I was like 'Oh my goodness, what is going on?' They told me I was going to be all right and they just had to get everything settled and situated and they would let me know."
Polaris owns Indian Motorcycles and Slingshot motorcycles and that's where the company is now focusing its efforts, according to Smith.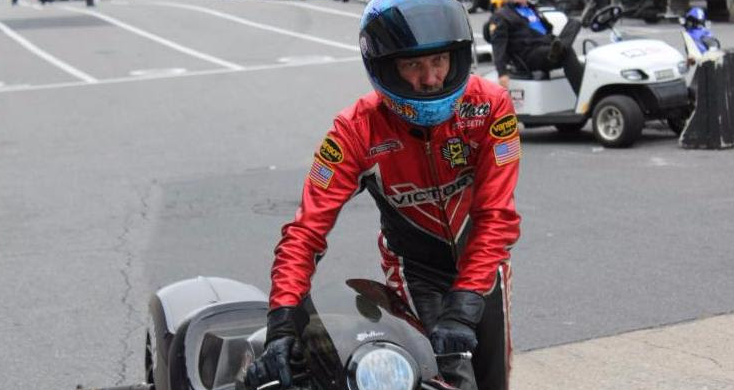 Smith acknowledged the Polaris announcement caught him completely off-guard.
"I got a call that morning, basically they said they were going to take care of me for my deal this year," Smith explained. "I was pretty shocked about it because Victory is a great motorcycle and still is. I have four of them and man I love riding them. They are smooth, and they are dependable. I was shocked, but then when I got the call from the main guy inside, he said I would be fine and to keep going forward with everything, so we kept working."
The NHRA Pro Stock Motorcycle season kicks off with the NHRA Gatornationals, March 16 – 19, 2017.