It has been a monumental winter for the Trim-Tex Motorsports team, producing plenty of news and excitement.
"As usual we are always trying to put our best foot forward, work hard, playing even harder," Trim-Tex president Joe Koenig said.
First sports car racing standout Trent Hindman won the season-opening IMSA CTSCC BMW Endurance Challenge at Daytona Jan 27th.
Hindman and Cameron Cassels drove their No. 12 Bodymotion Racing Porsche Cayman GT4 from 16th place on the starting grid to a victory.
"It was a hard fought, well-deserved victory and I'm very excited and hopeful about the rest of the season," Koenig said.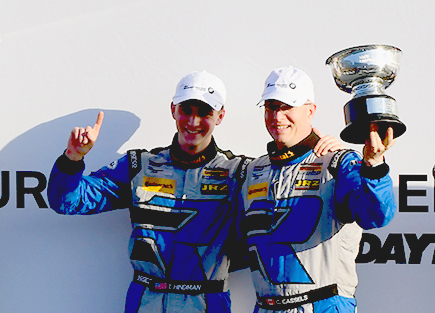 Hindman was equally excited.
"To me, every win, podium, or even race finish will be hard fought no matter what because we will always be going for the win. This-four hour Continental Tire SportsCar Challenge race at Daytona was amongst the hardest fought races that I have ever competed in. If it was one thing above all else though, it was simply a hell of a lot of fun," Hindman said. "It took all the hard work that's been put in by the Bodymotion guys, by Cameron, by myself, over the off-season, to end up with this result. A big thank you goes out to Trim-Tex."
Shortly thereafter came the news of Trim-Tex backing multi-time Pro Street champion Joey Gladstone in his new endeavor in the NHRA Pro Stock Motorcycle class. Koenig himself is a former Pro Stock Motorcycle racer and, as a team owner, won the 2003 NHRA championship with Geno Scali.
The Trim-Tex personal athlete sponsorship is for the entire 2017 NHRA Mello Yello Pro Stock Motorcycle tour.
"Joe is a super nice guy. He said he wants to see young athletes have opportunities. He likes to invest in a person and see what they can accomplish with it," Gladstone said. "I'm honored and I'm blessed that somebody like Joe would invest in my future. I hope to make Trim-Tex proud."
Gladstone will ride for owner/tuner Joe Riccardi on Riccardi's San Marino Excavating Suzuki and has already been busy at work at Riccardi's race shop in Michigan.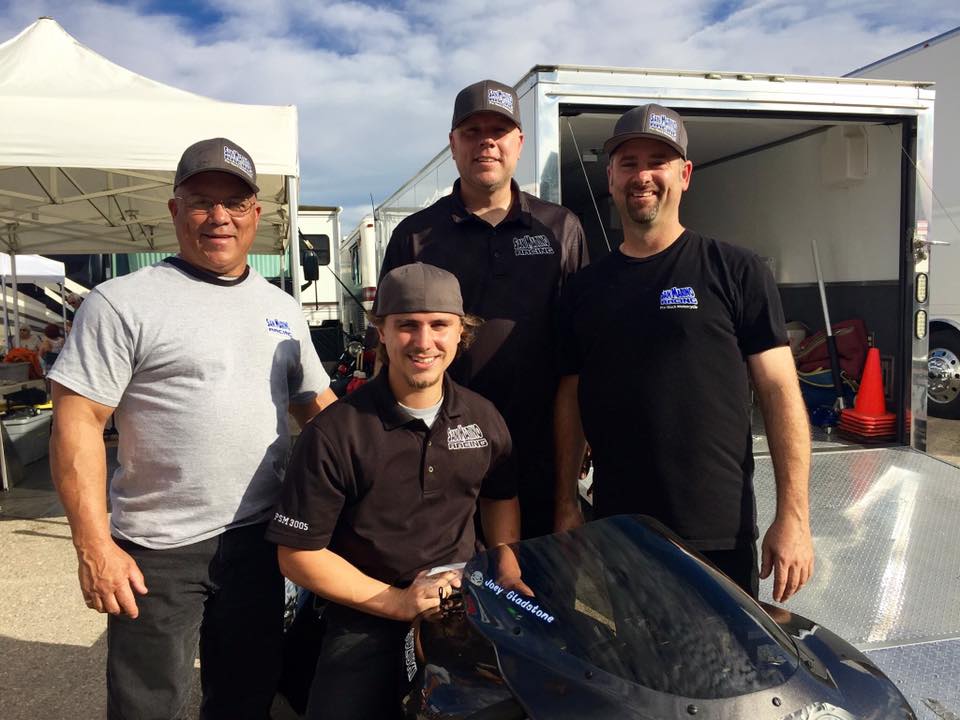 "This has been my ultimate goal since I was 12, when I first saw Pro Stock bikes at NHRA races with my dad," said Gladstone, who rode the San Marino Suzuki in the last few races of 2016. "I never thought I'd be called up to the majors like this, and that's what it feels."
And Top Fuel Motorcycle legend Larry "Spiderman" McBride, who has been with Trim-Tex since 1999, continues his progress in preparing his machine for a chance at an unprecedented 17th championship title and a shot at setting a new world record.
"We learned a lot at the end of the year and we are working hard to refine it to make it better . The bike showed a lot of promise and we want to keep moving forward," McBride said. "Without Trim-Tex we would not be out here racing."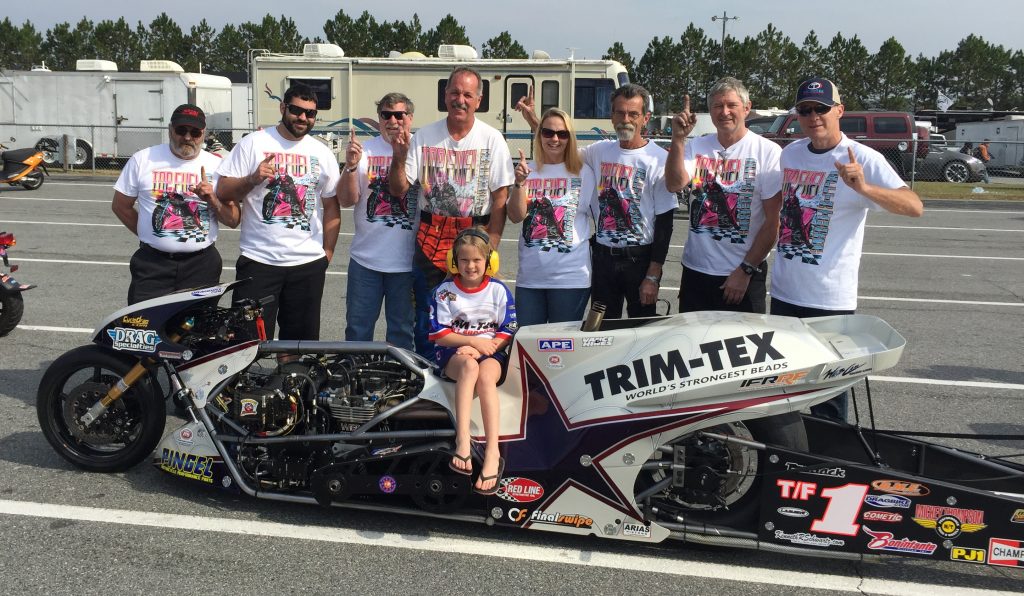 "I am really excited about this team of young studs out there representing Trim-Tex. Larry is included in that because he acts like a big kid," laughed Koenig.
Koenig knows team McBride will again be a top contender for a season championship.
"No matter what, I have the highest level of respect for Larry and Steve and their operation. I never met a more dedicated, hard-working team," Koenig said. "They put all the pressure on themselves. The minute they roll into a racing facility they are already winners."