For many, July is the start of the dog days of summer, when heat saps enthusiasm and dwindles excitement, but for Victory Motorcycles rider Matt Smith, the opposite is true. This time last year, Smith began a surge that led him to fourth in the final Pro Stock Motorcycle points standings, starting with a final-round appearance in Chicago.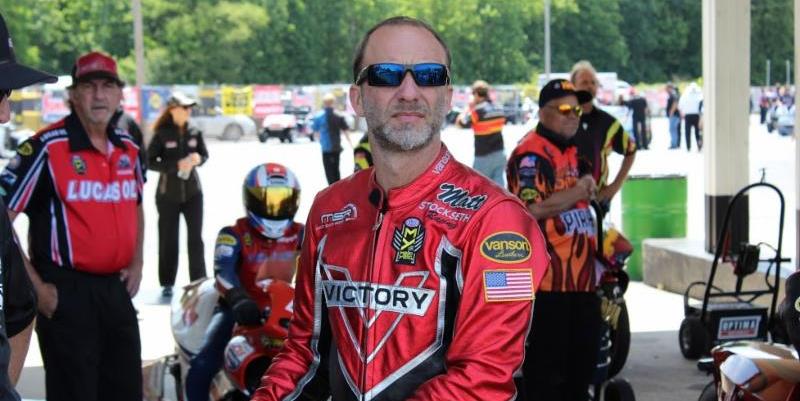 At the most recent race of the 2016 NHRA Mello Yello Drag Racing Series season, Smith shook off some early season gremlins to qualify No. 3 and race to the second round. So heading to the K&N Filters Route 66 NHRA Nationals this weekend at Route 66 Raceway, Smith is hoping for a repeat performance of last year.
"It was great," Smith said of the 2015 runner-up finish in Chicago. "It was a good deal for us. This was the race where we started turning our program around last year, and it showed again this year."
In his second year about the Victory Gunner, Smith expected gains in horsepower to translate to top-of-the-pack performance, but he didn't expect the myriad of gremlins that has hampered his progress.
"We should've been at the top of the pack in Gainesville (Fla.), but the gremlins we've had — electrical, transmission issues — now that we've got all that solved, we hope, we're going to be fast the rest of the year," Smith said. "These guys and girls better look out because we're going to put one of these Victory Gunners in the winner's circle before long, I can promise you that."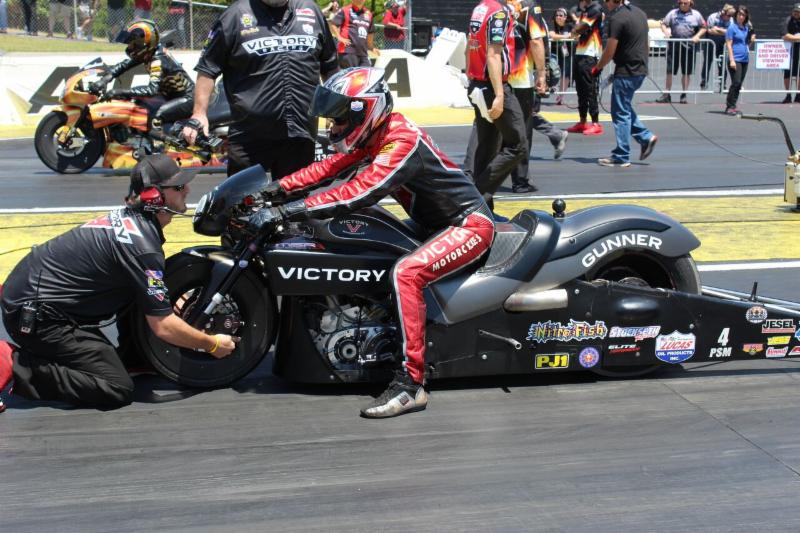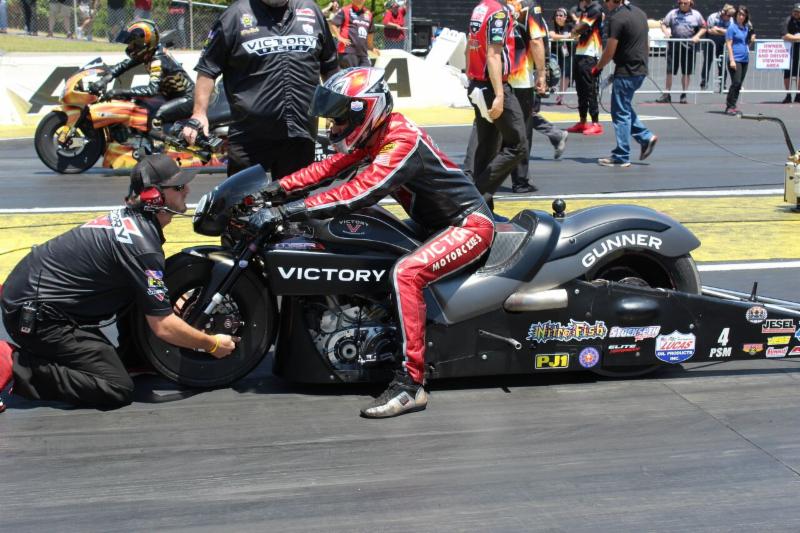 Smith celebrated his 200th career race in Norwalk, Ohio, and though he couldn't cap that historic event with a victory, he hopes he can at race No. 201.
Either way, he expects a victory soon for himself or wife/teammate Angie.
"If we don't, I'm going to be disappointed," Smith said. "With Nitro Fish, Lucas Oil, Mark Stockseth on board, we're going to win something, hopefully, before long. Chicago is as good a place as any. I didn't get it at my 200th race (in Norwalk), so we'll see if I can get at my 201st race."
Pro Stock Motorcycle qualifying sessions are scheduled for 5:15 and 7:45 p.m., Friday, and 3:15 and 6 p.m., Saturday. Eliminations start at noon, Sunday. FOX Sports 1 will carry qualifying action from 10 p.m. to midnight ET, Saturday and eliminations live beginning at 2 p.m., Sunday.