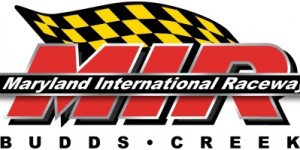 The IHRA Summit Racing Equipment Team Finals presented by AMSOIL continued this past weekend with the Division 1 Team Finals at Piedmont Dragway in North Carolina. Racing kicked off on Friday with six more drivers earning a spot in the Summit SuperSeries championships taking place next month in Tennessee followed by the team championships on Saturday.
Maryland International Raceway won the team championship by three points over Roxboro Motorsports Park. MIR amassed 43 points over the weekend, just edging Roxboro Motorsports Park with 40 points. Capitol Raceway was third with 35 points, followed by Motor Mile Dragway (30) and Sumerduck Dragway (29). Other teams in competition included Richmond Dragway, Northeast Dragway, New London Dragstrip and Natural Bridge Dragstrip.
In the Division 1 Summit SuperSeries runoff, Jeffrey Jones, Kris Bunch and Noah Pollard won their respective classes and will join runner-up finishers R.W. Jordan, Rodney Lunsford and Chad Logan at the IHRA Summit Racing Equipment World Finals October 10-11 at Memphis International Raceway.
Jeffrey Jones won the Top ET Summit SuperSeries runoff in a close one over R.W. Jordan. Jones, representing Maryland International Raceway, put together a .03 package with a .010 light and a 5.670-second pass on a 5.65 dial at 118.68 mph. Jordan, racing for New London Dragstrip, had a 6.188 on a 6.16 at 111.23 mph.
In Mod ET, Kris Bunch, from Sumerduck Dragway put together an even better package in a win over Roxboro Motorsports Park's Rodney Lunsford. Bunch had a .02 package made up of a .002 light and a 7.618-second pass on a 7.60 dial at 88.29 mph. Lunsford had a 6.814 on a 6.80 at 100.53 mph in the runner-up effort.
Finally in Junior Dragster Noah Pollard, from Natural Bridge Dragstrip, took the SuperSeries runoff win over Chad Logan. Pollard had a .008 light followed by a 7.922 on a 7.90 at 81.60 mph. Logan, from Richmond Dragway, broke-out by -.004.
Other big winners over the weekend included Main Event winners Lynn Baldwin (Roxboro Motorsports Park) in Top ET, Donald Jones (Capitol Raceway) in Mod ET and Hayley Lotts (Motor Mile Dragway) in Junior Dragster.
Complete results from the Division 1 Summit Racing Equipment Team Finals presented by AMSOIL at Piedmont Dragway can be found below.
Division 1 Summit Team Finals Team Standings
1. Maryland International Raceway – 43
2. Roxboro Motorsports Park – 40
3. Capitol Raceway – 35
4. Motor Mile Dragway – 30
5. Sumerduck Dragway – 29
6. Richmond Dragway – 28
7. Northeast Dragway – 22
8. New London Dragstrip – 15
9. Natural Bridge Dragstrip – 15
SUMMIT SUPERSERIES RESULTS
SUMMIT SUPERSERIES RUNOFF TOP ET – Jeffrey Jones, Maryland International Raceway, (.010) 5.670 on 5.65, 118.68 def. R.W. Jordan, New London Dragtrip, (.024) 6.188 on 6.16, 111.23
SUMMIT SUPERSERIES RUNOFF MOD ET – Kris Bunch, Sumerduck Dragway, (.002) 7.618 on 7.60, 88.29 def. Rodney Lunsford, Roxboro Motorsports Park, (.026) 6.814 on 6.80, 100.53
SUMMIT SUPERSERIES RUNOFF JUNIOR DRAGSTER – Noah Pollard, Natural Bridge Dragstrip, (.008) 7.922 on 7.90, 81.60 def. Chad Logan, Richmond Dragway, (.016) 7.896 on 7.90, 82.10
Main Event Top ET – Lynn Baldwin, Roxboro Motorsports Park, (.013) 6.614, 93.82 def. Larry Pittman, Northeast Dragway, (-.021) foul
Main Event Mod ET – Donald Jones, Capitol Raceway, (.053) 5.979, 114.32 def. Austin Welch, Roxboro Motorsports Park, (-.012) foul
Main Event Junior Dragster – Hayley Lotts, Motor Mile Dragway, (.046) 7.915, 82.25 def. Julie Ainsley, Northeast Dragway, (.056) 7.961, 82.96