In only his second career quarter mile event at the helm of his 3,000-horsepower plus Pro Mod Corvette, Mac McAdams perpetuated his rapid four-wheel progression with a highly respectable 6.13 at 230 mph to qualify sixth in a tough field of 17 at the  Mountain Motor Nationals, May 8-9, from Maryland International Raceway.
"It was a phenomenal weekend for my team. To come back out with a brand new engine and configuration and  run so well pass-after-pass speaks volumes for how hard my entire team works," said the veteran dragbike racer McAdams, who showed remarkable consistency throughout the event.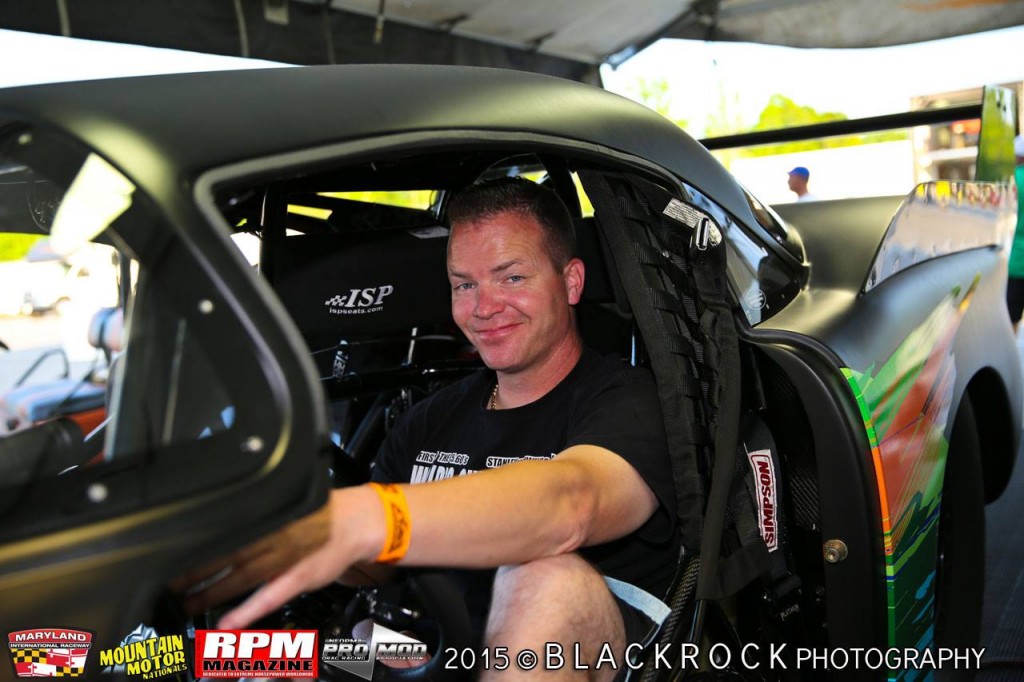 In the opening round of eliminations McAdams ousted Steven Assenmacher's broken 2004 Ford Escort with a 6.18 at 227 mph
"It felt great to get a win," McAdams said. "I have to thank my team for such dedication and commitment. It's showing in our performance."
In round No. 2, for the first time in his new endeavor, McAdams experienced the exhilaration of a side-by-side, door-to-door drag race to the finish line. Unfortunately for the Edgewater, Md. resident he was on the losing end, narrowly edged out by eventual event winner Kevin McCurdy and his 68 Camaro's 6.23 to McAdams' 6.24.
"Overall it was a very good weekend," McAdams said. "We left with our motor together and made complete passes with no issues and breakage. We gained a ton of knowledge and have already made strides towards improving our program for our next race at MDIR."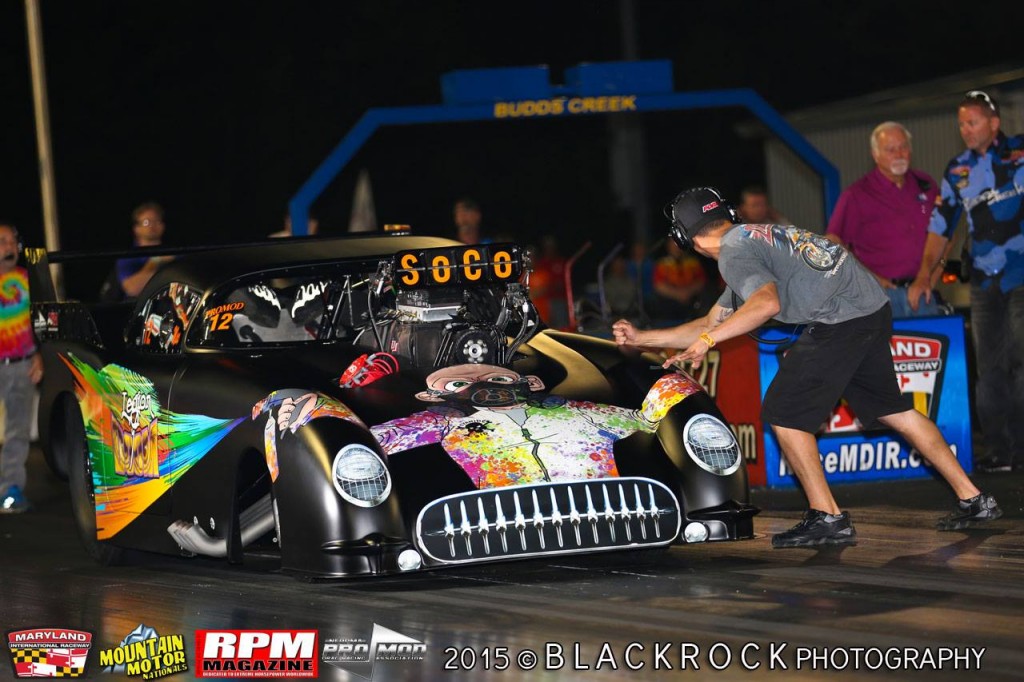 McAdams and his Legion of Doom Vette will be back in action at Maryland International Raceway on June 3rd for War on Wheels.  Next up for McAdams will be the IDBL Summer Nationals, also from MDIR, May 29-31.
McAdams thanked his family for being so supportive with his race programs.
McAdams thanked his wife Lisa, daughter Paige, Steve Wood, Micah Mcclintic, Rick Smith, Camp Stanley, John Stanley, Leroy Dewdney, Derek Wisooker and Will Rush. He also thanked all of his employees at his three Classic Collision shops.
Also, McAdams,  the high-volume collision center owner, will soon offer powder coating, hydro dipping and hydro graphic work to his fellow racers.  If you think Mac's bikes and car look awesome, make sure you get with him to see what he can do to improve the image of your race vehicle.
"We are really excited about this," said McAdams,  "Hydro dipping is a much more inexpensive way to customize your car or bike parts. Our shop will be able to do complete dragbike bodies."