Lucas Oil Racing TV rider Hector Arana Jr. accomplished a goal during his 2011 rookie season that many NHRA competitors never get a chance to achieve: He won the U.S. Nationals, and it was his first victory and it jump-started his stellar career.
Now, Arana is back for the Chevrolet Performance U.S. Nationals this weekend at Lucas Oil Raceway at Indianapolis, and he wants more.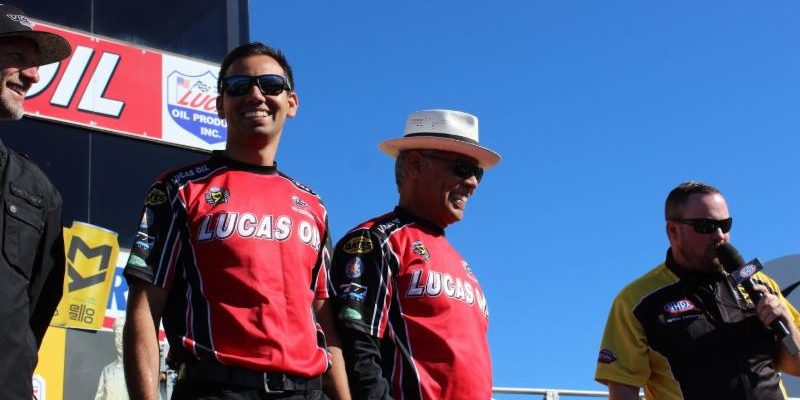 "It's the Big Go," Arana said. "It's the race everyone wants to win. Fortunately for me, I've been able to accomplish that, but now I want another one."
Arana had been to one final round when he came to Indy in 2011, but things clicked that Monday, and he beat Jerry Savoie in the final round to secure the Wally.
"That's the first race I ever won, and it's a big race," Arana said. "It's a hometown race, and a lot of friends and family will be there. It's one of my favorite races, and we've run good there and I'm looking forward to it.
"Hopefully we can figure out our little issue with the horsepower and we'll be ready to go."
Arana's team is based in Corydon, Ind., about 145 miles from Lucas Oil Raceway. He lives in New York now, but his roots still run deep in Indiana.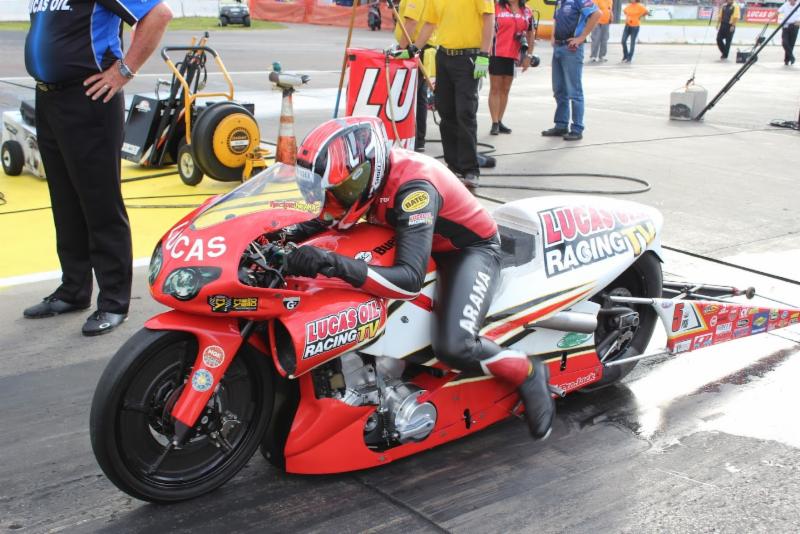 A late-season surge has Arana ninth in the Pro Stock Motorcycle standings, and only the top 10 will battle for the 2016 title in the Countdown to the Championship. The Countdown begins after Indy, so doing well this weekend is crucial to his chances. Plus, racers can earn 1.5 times the points of normal national events at the U.S. Nationals.
Arana has been to the semifinals in each of the last two races, so he knows the potential is there to have another good U.S. Nationals.
"I want to go rounds, I want to keep riding this bike," Arana said. "It's a blast to ride, and it's leaving really good. We just had another .104 60-foot, and it's one of the most consistent bikes. A few other bikes are going faster, but if we get the power back, we're No. 1. We have 'the bike.' I believe that 100 percent, and I believe we will get there. I'm excited."
Pro Stock Motorcycle qualifying sessions are scheduled for 7:15 p.m., Friday; 2:45 and 6:45 p.m., Saturday; and 11:15 a.m. and 3:15 p.m., Sunday. Eliminations begin at noon, Monday. FOX Sports 1 will air qualifying action from noon to 2 p.m. and 5 to 7 p.m., Sunday, plus the early part of Monday's eliminations live from 11 a.m. to 1 p.m. Live TV coverage will then shift to the main FOX Network with action from 1 to 4 p.m. (All times listed in ET).