Matt and Angie Smith, the only husband/wife duo in the professional ranks of NHRA Drag Racing, may occasionally have to race each other on the track. But aside from those rare instances, the pair of factory Victory Motorcycles Pro Stock Motorcycle riders are unified in their goal of bringing home national event trophies for their sponsors, and none is more valuable in the drag racing world than the one up for grabs this weekend at the 62nd annual Chevrolet Performance U.S. Nationals.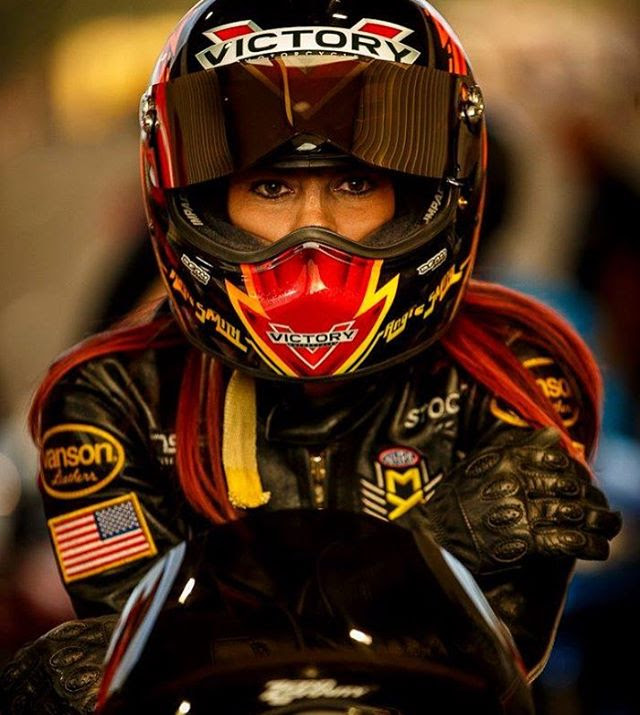 "We enter every race with the same goal, to win," Angie said. "Whether it's Matthew or me, we fight with everything we have to get that Wally (trophy) at the end of the day. We are a true team, both in our personal lives and at the races, and it's awesome to know my husband and best friend is also my teammate and crew chief.
"I try to do everything I can to support him as well. He's a really smart guy when it comes to working on the bikes and building motors, so I'm happy to be his assistant and do whatever I can to help. I also try to take care of all the travel and office stuff so he can concentrate on the bikes. Our life is consumed by racing and we love it that way."
In preparation for this weekend's race, the duo went to their hometown track in Charlotte to test both motorcycles. Wishing to get another opinion on her own Gunner, Angie asked Matt to take her bike for a spin, and the results were just what they hoped for.



"Angie's been telling me things her bike has been doing and we've tried to adapt to her input but we've missed the mark a little," Matt said. "I got on there and made a pass and it just didn't feel right, so we took the thing down to the frame and looked through the motor and transmission and found some things that were holding her back.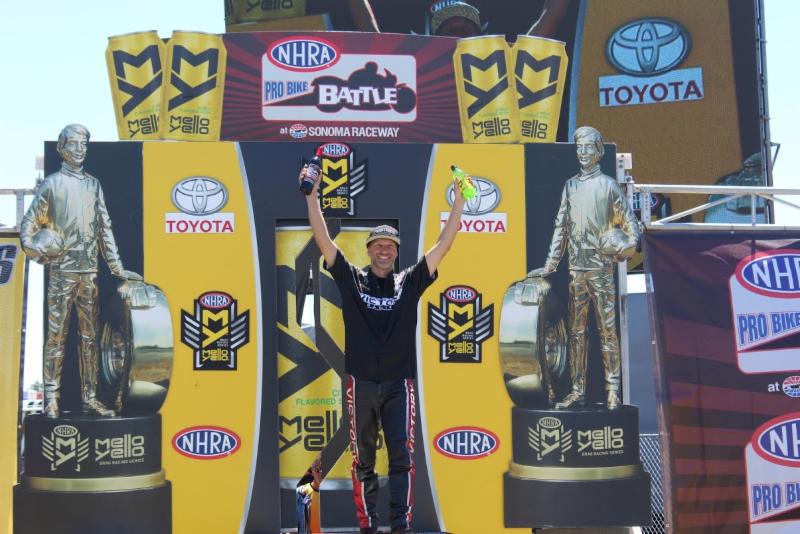 "I know she'll be quicker in Indy, and this is a great race to show our stuff because the eyes of the racing world are on us all."
Matt, the more successful of the two this year, also had a chance to fine-tune his own Gunner, which was "binding up" whenever the motor was hot at the last stop in Brainerd, Minn.
"We're good," he said. "I thought about what it could be all the way home and I was right on about what needed to change. I made a few hits in Charlotte and the bike was perfect. We also started testing some things for next year and that has me pretty fired up also. We're feeling good right now, but I still want a win or two before I go crazy."
Pro Stock Motorcycle qualifying sessions are scheduled for 7:15 p.m., Friday; 2:45 and 6:45 p.m., Saturday; and 11:15 a.m. and 3:15 p.m., Sunday. Eliminations begin at noon, Monday. FOX Sports 1 will air qualifying action from 12 to 2 p.m. and 5 to 7 p.m., Sunday, plus the early part of Monday's eliminations live from 11 a.m. to 1 p.m. Live TV coverage will then shift to the main FOX Network with action from 1 to 4 p.m. (All times listed in ET).