The times when Lucas Oil Pro Stock Motorcycle rider Hector Arana Sr. doesn't have a smile on his face are rare, and when he thinks about the Chevrolet Performance U.S. Nationals this weekend at Lucas Oil Raceway at Indianapolis, the smile gets a little wider.
Arana is a past U.S. Nationals champion, having won the Big Go in 2009 during his championship season, and he wants to do it again.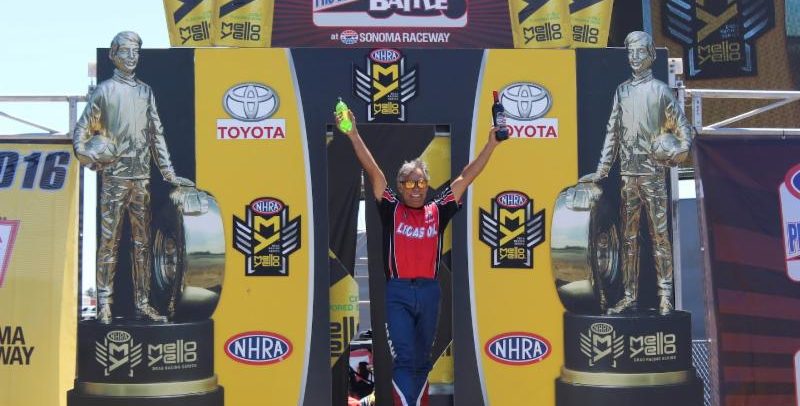 "The U.S. Nationals: Does it get any better than that?" Arana said. "Indy is special, and that is one event everyone wants to win. That's an event that everyone wants to win it twice, too, including me. To do it more than once and go down in history, that's awesome."
Lucas Oil Raceway is also a home track for Arana Racing, which is based near the Lucas bottling plant in Corydon, Ind. Because of the closeness of his team and his association with Lucas Oil, Indy is always a busy race for Arana.
"It gets hectic because a lot of friends from work and everywhere are there," Arana said. "It's a little bit hectic, but other than that, it's awesome."
Indy is the final race before the Countdown to the Championship, which pits the top-10 drivers in a six-race battle for the Pro Stock Motorcycle title. Arana is sixth in the points standings, though he hasn't clinched a Countdown spot yet.
Racers can earn 1.5 times the points of normal national events at the U.S. Nationals, so Arana knows he has to be on his toes.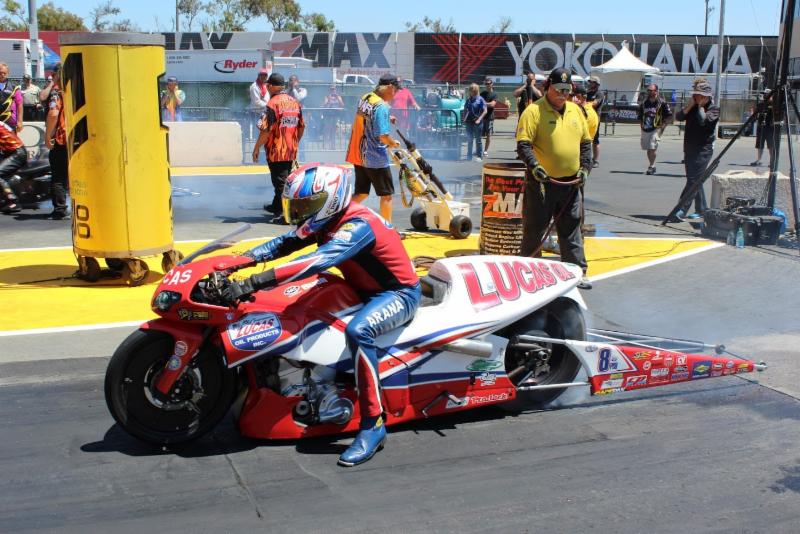 "I have to stay focused," Arana said. "We are going to take it one run at a time. We've got to be careful because the points are one and a half, so anything can happen at Indy."
Pro Stock Motorcycle qualifying sessions are scheduled for 7:15 p.m., Friday; 2:45 and 6:45 p.m., Saturday; and 11:15 a.m. and 3:15 p.m., Sunday. Eliminations begin at noon, Monday. FOX Sports 1 will air qualifying action from noon to 2 p.m. and 5 to 7 p.m., Sunday, plus the early part of Monday's eliminations live from 11 a.m. to 1 p.m. Live TV coverage will then shift to the main FOX Network with action from 1 to 4 p.m. (All times listed in ET).