Anthony Vanetti has one goal for the Chevrolet Performance U.S. Nationals this weekend at Lucas Oil Raceway at Indianapolis: Qualify.
Vanetti returns to the Pro Stock Motorcycle class for the biggest race of the season, riding the Protect The Harvest/Lucas Oil Buell for Arana Racing. He attempted two races in 2015 but is still looking to make his first start.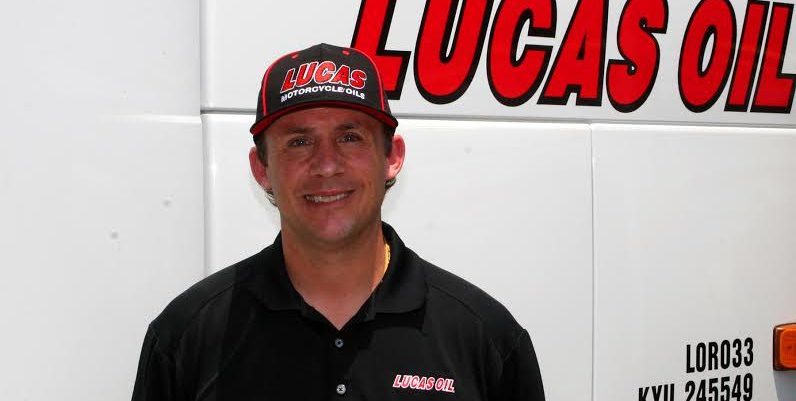 Qualifying for the U.S. Nationals would be a dream come true, though he knows he has his work cut out for him.
"I was looking at the entry list, just seeing how stacked the Pro Stock Motorcycle field is," Vanetti said. "With people like Joey Gladstone, one of the best non-wheelie-bar riders in the nation, making his debut, it's super, super stiff competition. Then you have the Harley-Davidsons and everyone else in the class.
"It's just neat to be a part of it and race at this level. I just feel so blessed, and to finally get my opportunity is incredible."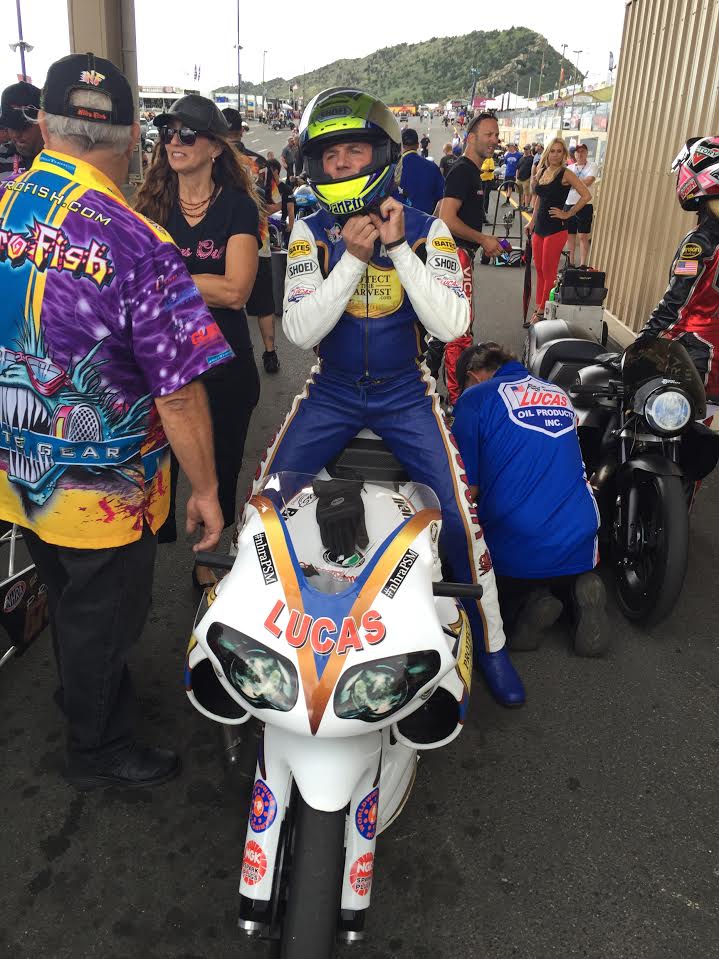 In addition to his work with Lucas Oil and Morgan Lucas' part-time Top Fuel team, Vanetti has been racing his eight-second bracket motorcycle as often as possible to prepare for this race. He also tested at Lucas Oil Raceway last week, though that was cut short by bad weather.
"We made a couple of squirts," Vanetti said. "We made a 330-foot run just to make sure we had the starting-line procedure correct and the tune-up for my style of riding. We made a clutch adjustment for the second and went to the eighth-mile, thinking we were going to get four or five more runs, but after that second one, we got wicked weather and packed it up.
"Hector (Arana Sr.) was real happy with the way it left the starting line and everything up to the eighth-mile. He would've liked to have seen me go one or two more, but he's comfortable, and that's all that matters. Hector was smiling at the end of the day, and that made me feel proud inside."
No one will be happier than Vanetti should he make the field, and no one will have a bigger smile come Sunday night if that happens.
"I have a long list of people to thank," Vanetti said. "First and foremost to my family for always believing in me and supporting me, and thanks to Forrest, Charlotte, and Morgan Lucas and everybody at Lucas Oil. Gary Tonglet and his family have been a big help, too. Thanks to everybody who helps keep me fast and safe on my bracket bike, my buddies Nohl Haeckel, Freddie Camarena, and Rob.
"Definitely thanks to Hector Arana Sr. and his team for providing me with amazing horsepower and a super-fast motorcycle. Can't forget about my good friend and crewmember Joe Lucas, too. I couldn't do it without everyone, for sure."
Pro Stock Motorcycle qualifying sessions are scheduled for 7:15 p.m., Friday; 2:45 and 6:45 p.m., Saturday; and 11:15 a.m. and 3:15 p.m., Sunday. Eliminations begin at noon, Monday. FOX Sports 1 will air qualifying action from noon to 2 p.m. and 5 to 7 p.m., Sunday, plus the early part of Monday's eliminations live from 11 a.m. to 1 p.m. Live TV coverage will then shift to the main FOX Network with action from 1 to 4 p.m. (All times listed in ET).