Enjoy coverage of the HTP Performance- Motec Manufacturers Cup Nationals from Memphis International Raceway, June 20-21. This marks the return of national event motorcycle drag racing to Memphis for the first time since 2009.
Top Fuel Recap – 
Session 1
Dave Vantine was the only Fuel competitor to make it down the racetrack under power in qualifying session No. 1, taking the pole with a 9.24.
The Korry Hogan – Alwine Top Fuel Motorcycle debut was spoiled by mechanical problems. The team was unable to make a run.
14-time champion Larry "Spiderman" McBride smoked the tire at the hit of the throttle.
"The track temp was 138 degrees and we did not take enough out of it," McBride said. "We have some cloud cover now so we will see what happens."
McBride did not break any parts on the run and reported the machine is prepped and ready for the rest of the day.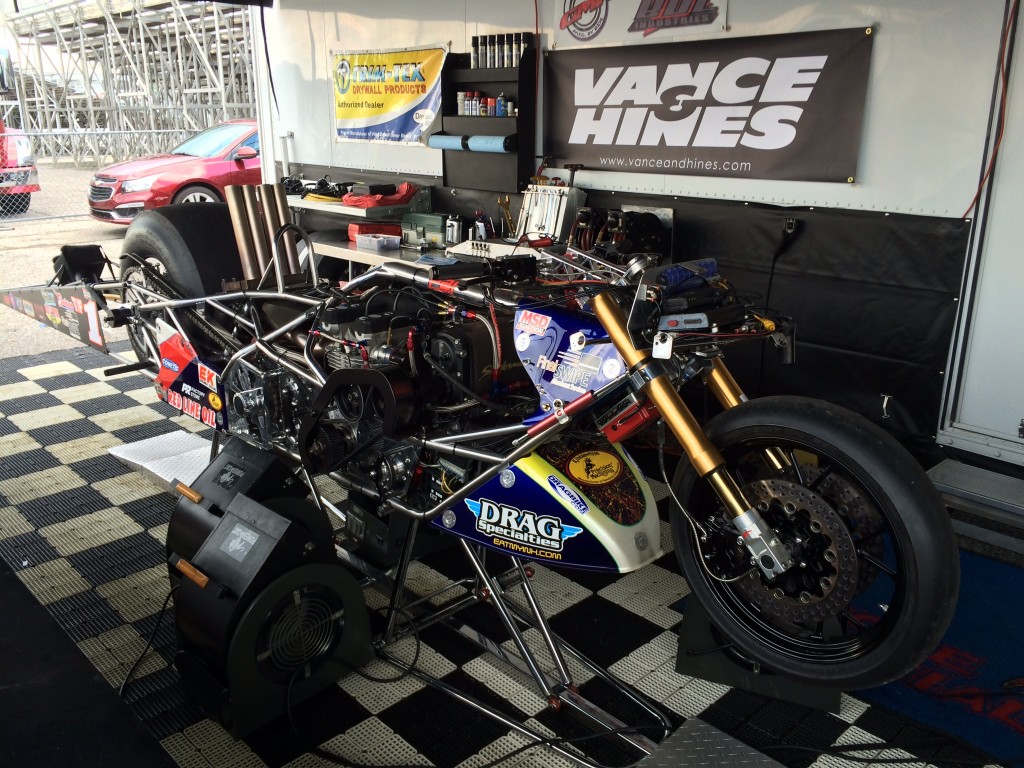 Session 2
Dave Vantine stepped up to a 6.38 at 211 mph in Q2 to remain the top qualifier. Conditions were challenging. The temperature was 93 degrees and the track temperature was nearly 130 degrees. There were over 100 grains of water in the air.
"Our runs today were victims of the hottest conditions we have run. We simply were way too rich," Vantine said. "The second run we took fuel away but we dropped holes at the hit. It cleaned up for about two seconds but then started dropping again."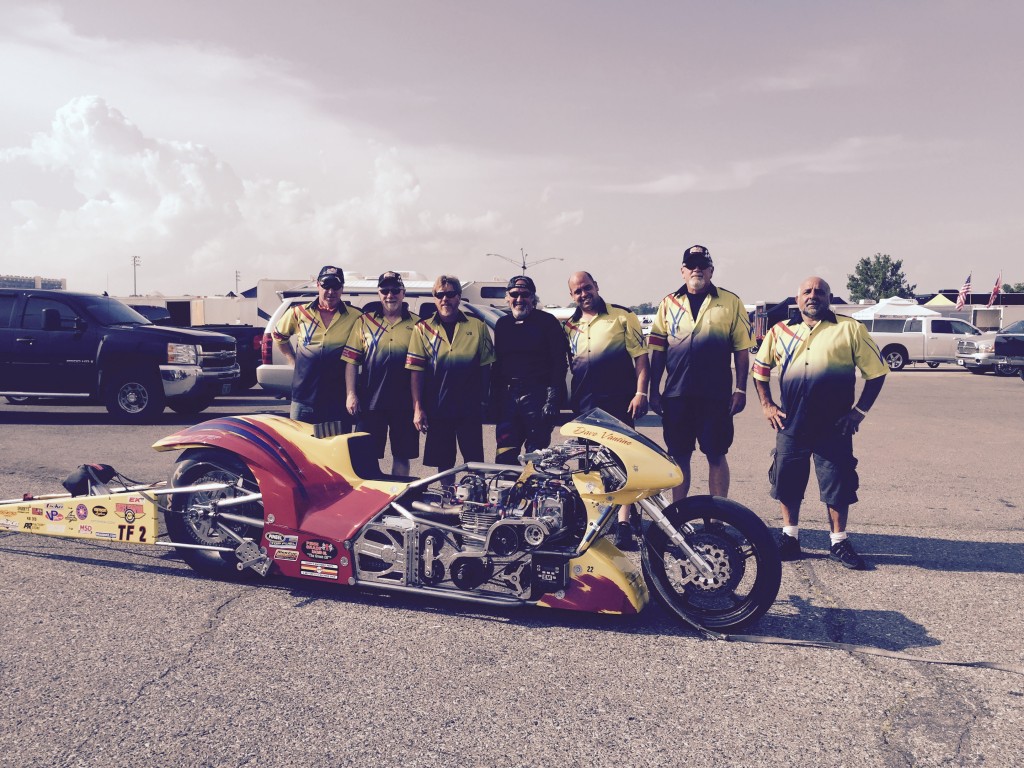 Hogan was unable to make the second round of qualifying.
Chris Hand got on the board with a 9.56 to take the third spot.
McBride improved to a 6.40 at 211 mph to take the No. 2 spot.
"We actually took a little too much out this time," McBride said.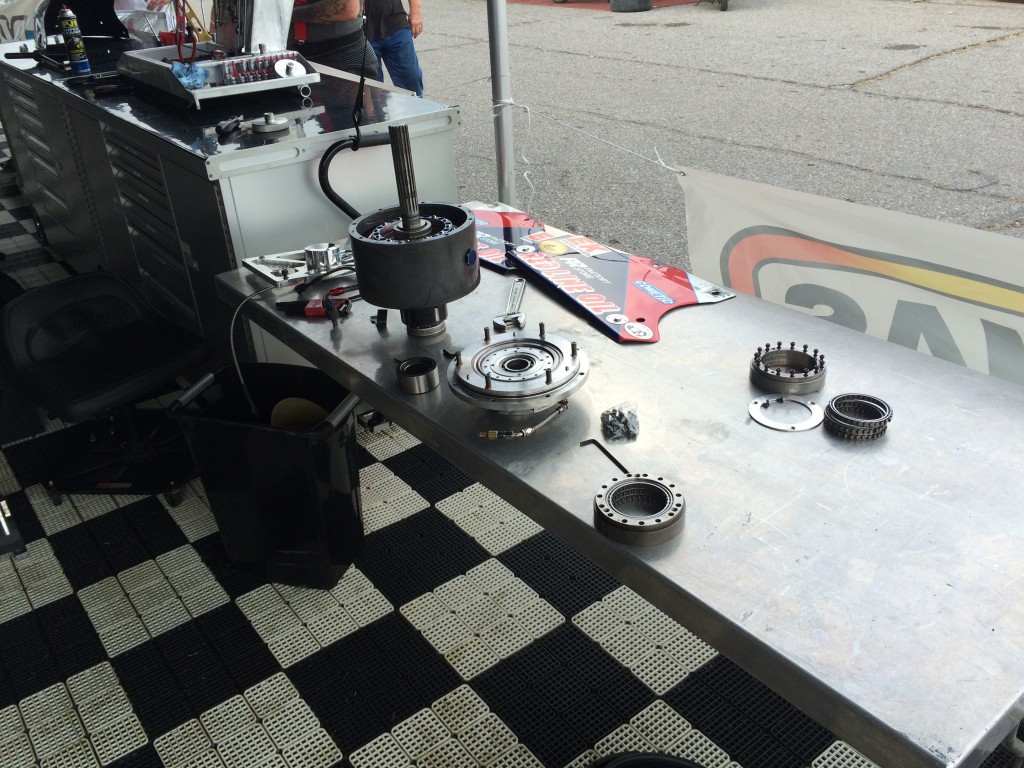 Session 3
In final qualifying the Spiderman saved his best for last with a 6.21 at 226 mph to take the pole position.  McBride did not get much of an evening cool down like he had predicted before the race.
"It is still hotter than hell," McBride said. "I don't think my crew is having much fun."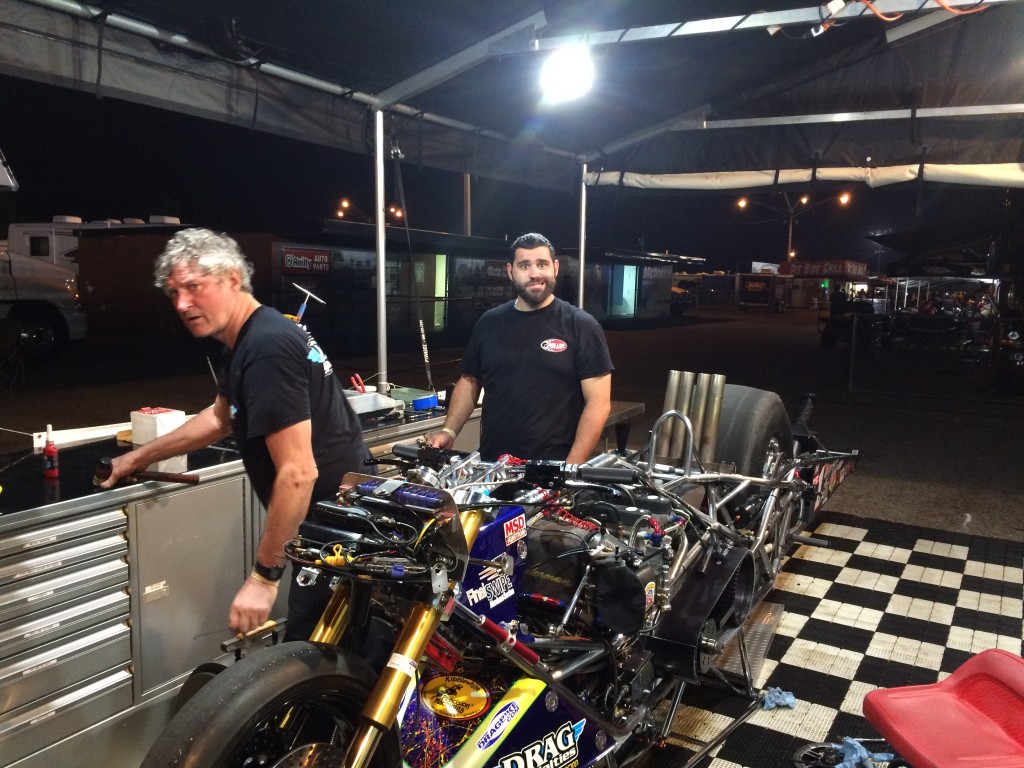 Final qualifying order
Larry McBride 6.21  at 226 mph
Dave Vantine  6.38 at 211 mph
Korry Hogan  7.55 at 125 mph
Chris Hand   9.56 at 92 mph
Eliminations
During his opening round bye run McBride recorded a 6.04 at 228 mph.
Dave Vantine redlit away a 6.22 at 217 mph to Korry Hogan's 11.29 at 74 mph. In the final, the Spiderman took the win with a 6.18 at 228 mph to Hogan's 6.69 at 170 mph.