The President's Cup Nationals Fueled by Sunoco was in full swing when remnants from Tropical Storm Bill moved into the Southern Maryland area. Shortly after the start of the second round of eliminations, the event was cancelled and will conclude at the Northern Nationals at U.S. 131 Motorsports Park in Martin, Michigan on August 7 – 8.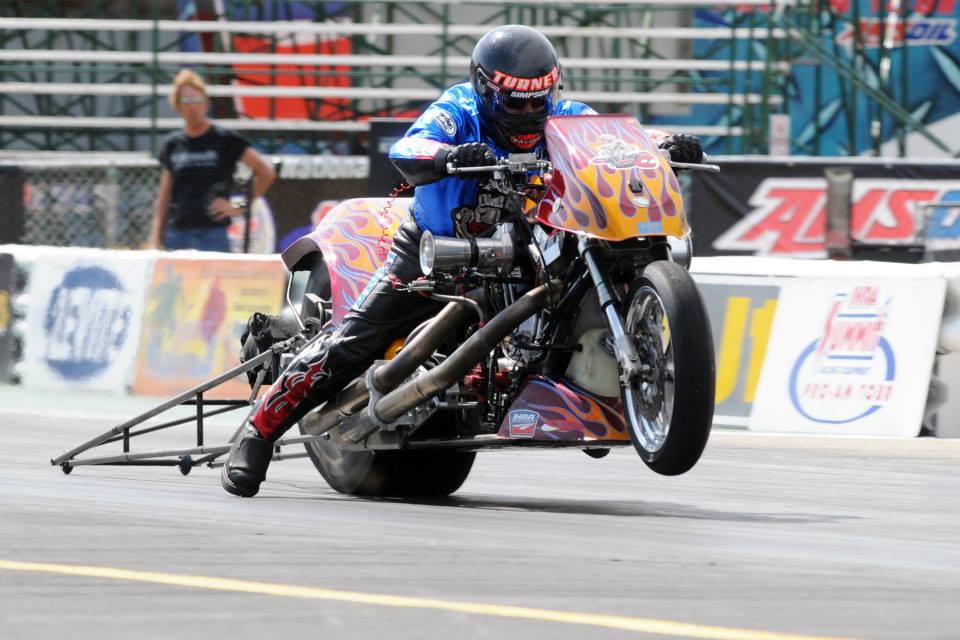 Tii Tharpe, Bob Malloy, Rickey House and Jay Turner were the winners in round one of the Nitro Harley eliminations and will advance into the semi-finals. Jay Turner was the story of the weekend as he dominated all three qualifying sessions and won against Jim Fagan in the first round of eliminations.
Next up on the Nitro Jam schedule is the Mopar Nitro Jam Nationals at Grand Bend Motorplex on June 26 – 28. For more information or to purchase advance tickets, please visit www.nitrojam.com.