Here at Cycledrag.com we constantly strive to connect you to the best products, the best businesses, the best people, and especially, the best deals.
If you are an old school Kawasaki rider and have a Z1/KZ900-1000 street bike or dragbike from the 1973-1980 era, KZ aficionado Gordon Liska is offering an incredible sale you simply must take advantage of.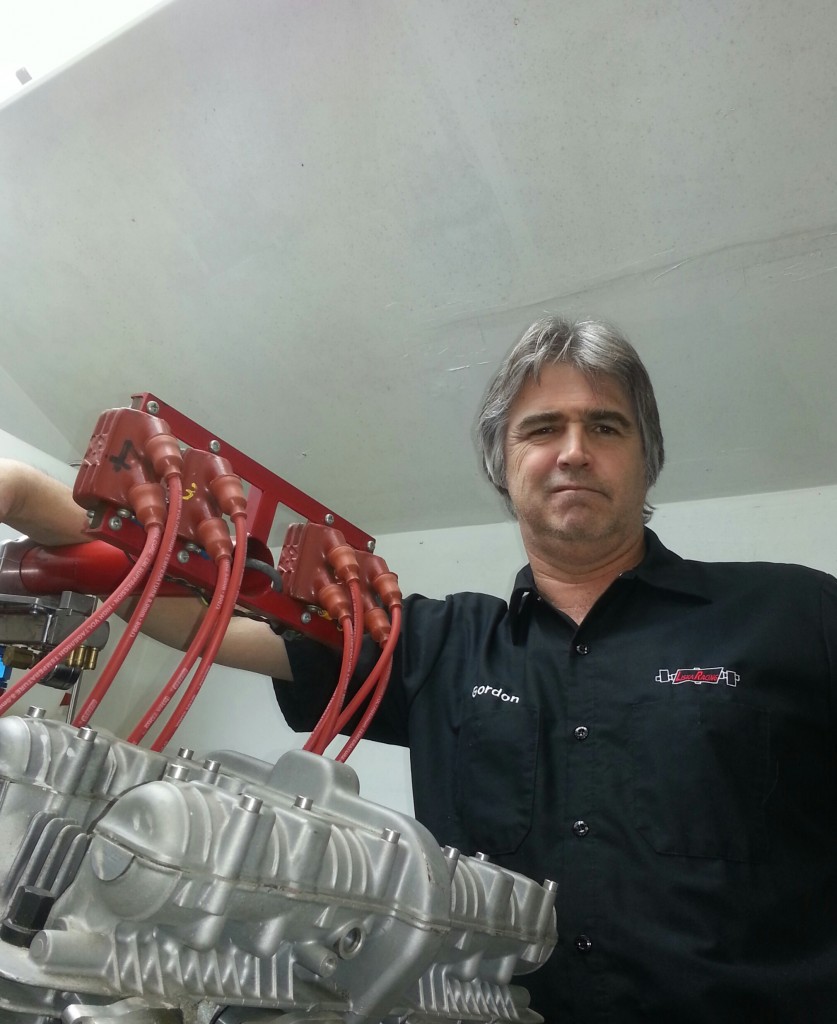 Visit the Liska Racing site to browse his huge selection of high-quality parts. Call Gordon at Liska Racing at 973-252 -3785 or you can email Gordon Liska directly at liskaracing@optonline.net. Make sure to mention the Cycledrag.com sale to take advantage of huge savings.
It's an excellent opportunity to freshen up your components or put some extras on the shelf.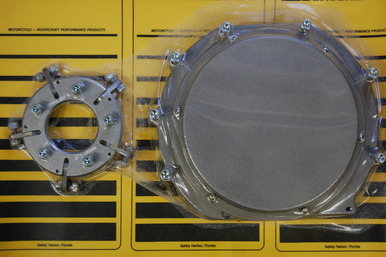 Among other parts, Liska's July Cycledrag blowout sale includes –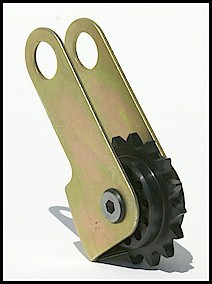 Cam Chain Tensioners
Cam Chain Idlers
Top Idler Assemblies
High Gear Shift Fork- for five-speed auto transmission
High Gear Shift Fork- for standard transmission
Small Rubber Blocks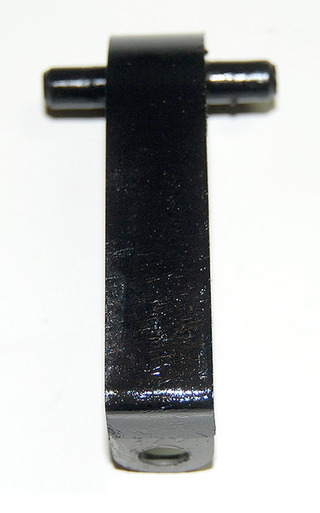 Liska, based in New Jersey, has decades of experience fine-tuning the KZ motor. He successfully competed on the AMA Prostar circuit for many years in the Pro Stock, Top Gas and Pro ET categories – all on KZ based bikes. The invaluable racing and tuning experience, combined with his extensive research and development helped him craft some of the best part available. His cam sprockets are widely used on the street and strip and greatly respected.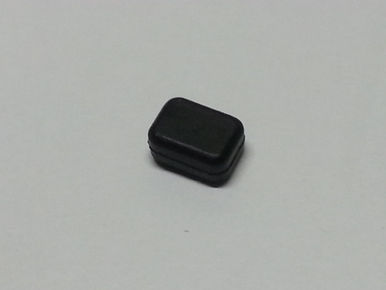 "It's the best quality parts you will find, even better than OEM. The steel is hardened and the rubber will not fall apart. My parts can give you better cam timing and reliability," Liska said.
Gordon fell in love with iconic Kawasaki KZ engine and has dedicated most of his career to improving it.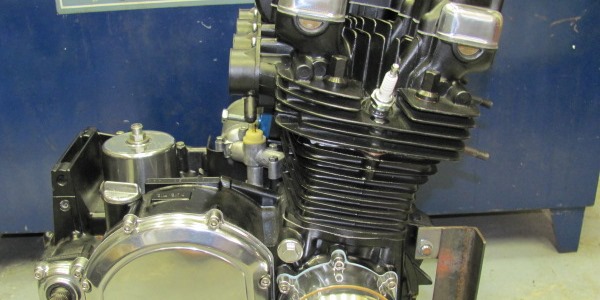 "I always liked the beefy, strong design. Every part, especially the gearbox was deigned to handle the extreme power," said Liska, the former Kawasaki dealership employee.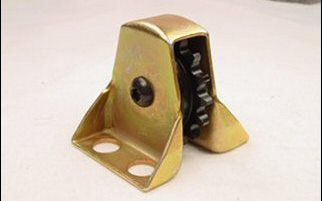 Liska even worked closely with Jack Baldwin and his NHRA Pro Stock Kawasaki program for many years.
Liska's latest project is a 1977 KZ supercharged street bike.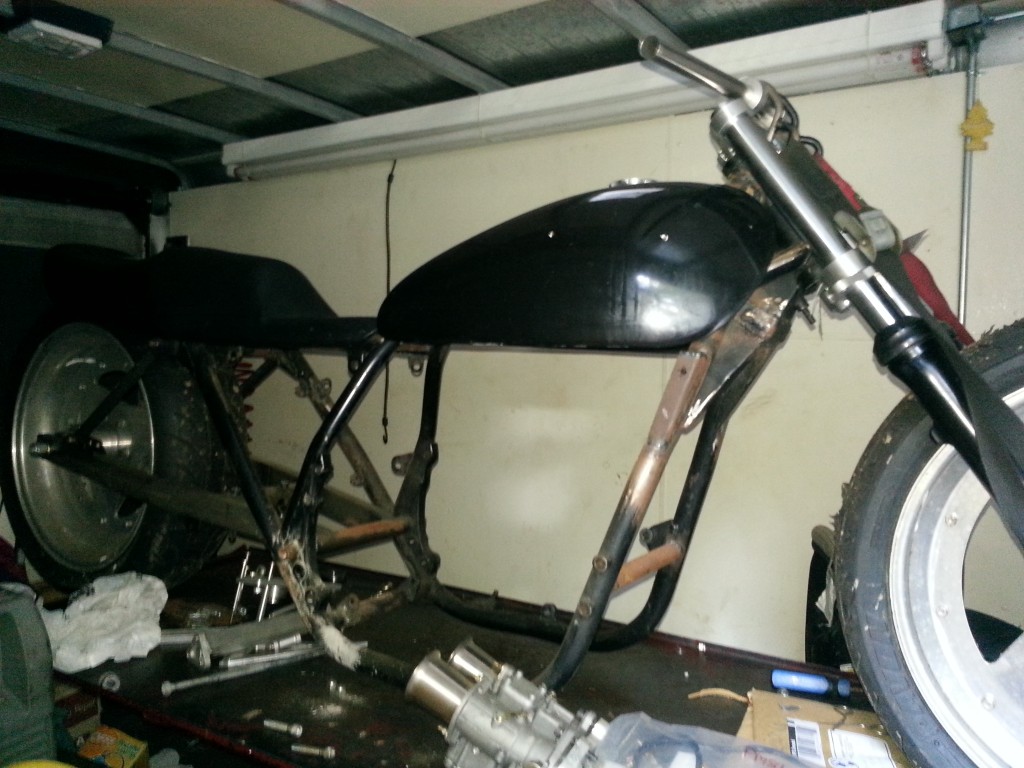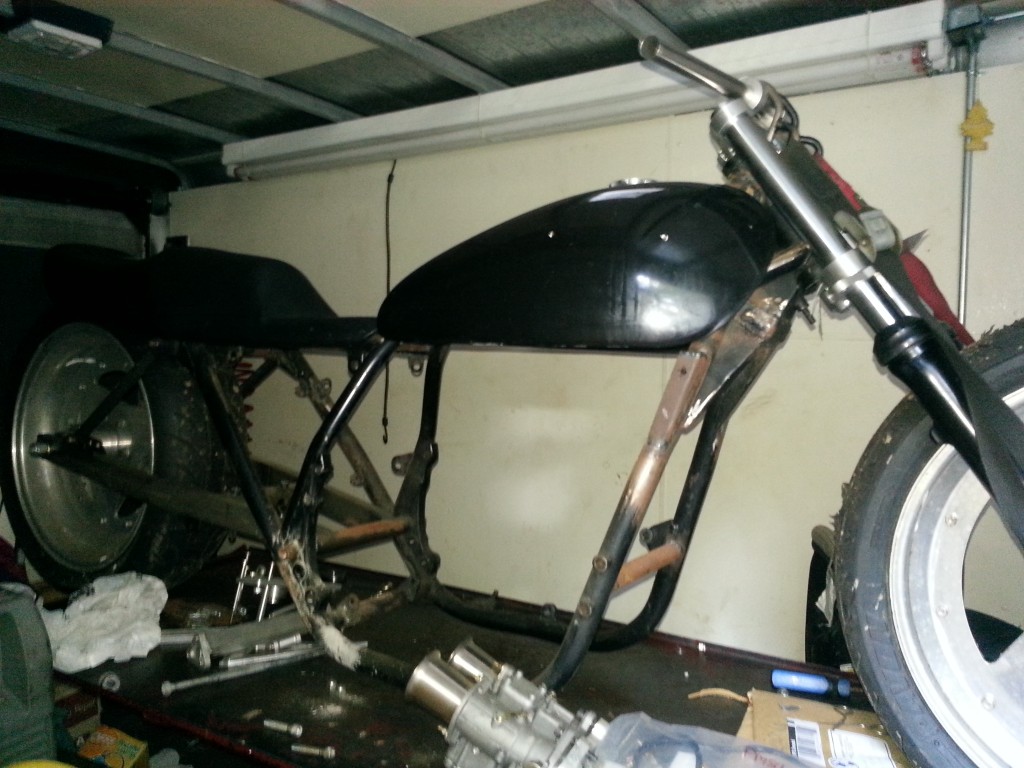 Visit the site, call him at 973-252-3785 or shoot him an email and see what Liska Racing can do for your classic Kawasaki. Take advantage of the amazing saving offered to Cycledrag.com readers.
Gordon Liska racing his Kawasaki in AMA Prostar Pro Stock
Liska Racing is dedicated to manufacturing the highest quality products possible to achieve greater levels of engine performance and reliability.  Liska's products are used at all levels, from stock replacement parts for street bikes, to top fuel drag racing machines. With 30 years of experience in the motorcycle industry, Liska can help you meet your machining, performance, and product needs. Tell him Cycledrag.com sent you.