ManCup Top Fuel Motorcycle point leader and 16-time champion Larry "Spiderman" McBride is ready to get back to work at this weekend's, July 15-16, MTC Nationals, from beautiful eighth-mile track, Galot Motorsports Park in South Dunn N.C.
The legendary racer will debut a new look.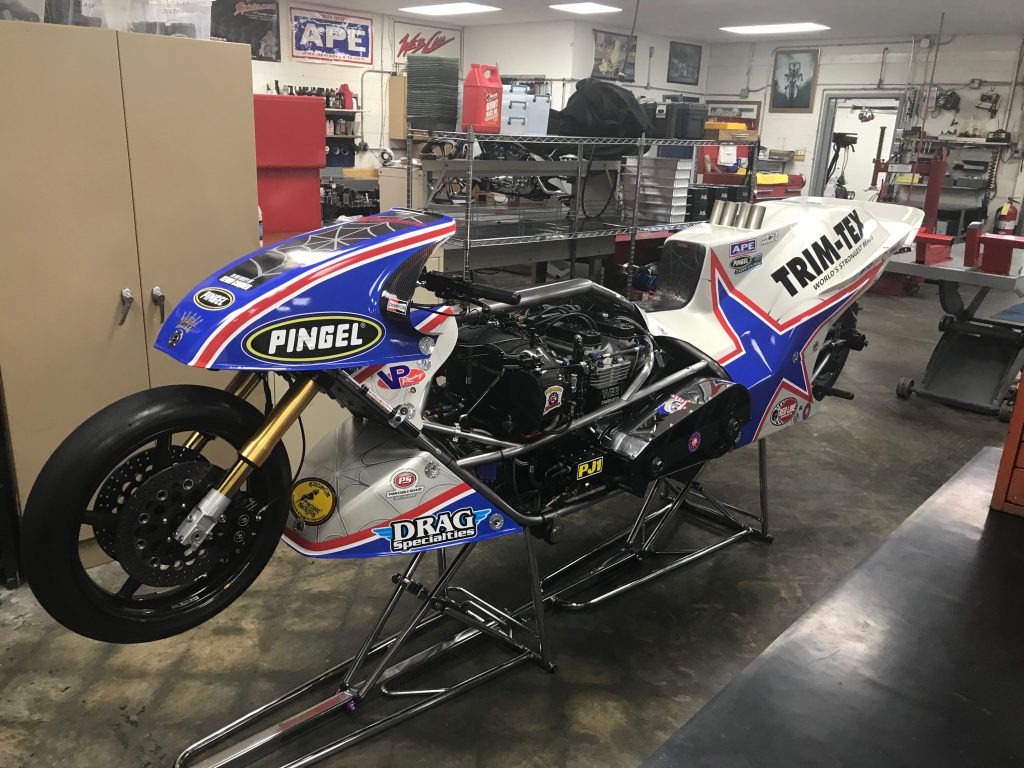 After the last event rained out in Memphis, McBride made a trip to the headquarters of his primary sponsor, Trim-Tex Drywall Products in Chicago Ill. The mission was to get his popular "Star" motorcycle wrapped in the traditional Trim-Tex colors.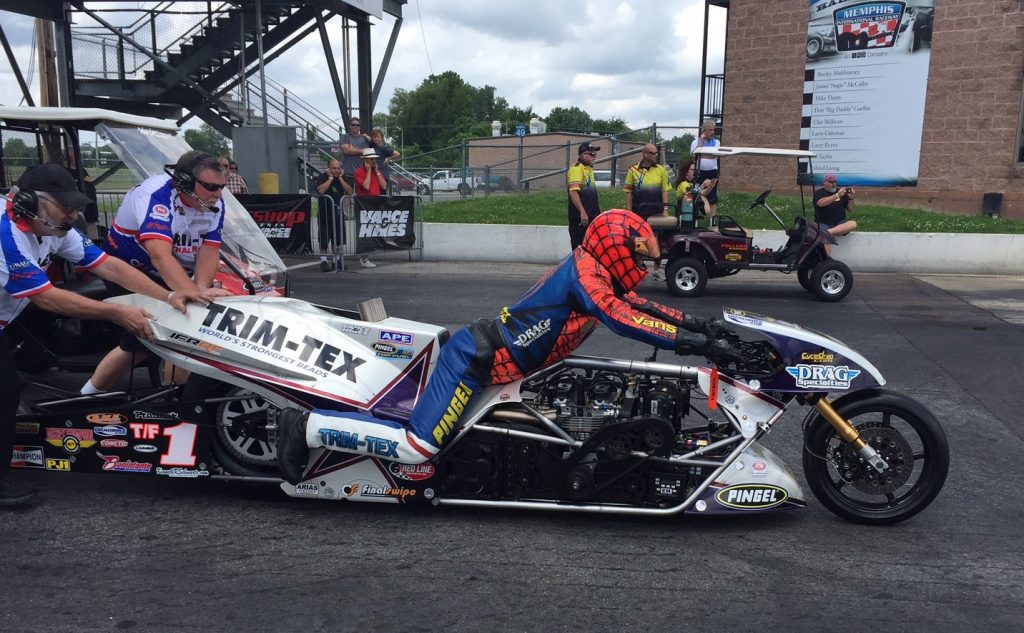 The team wanted more of a classic blue on the machine, as opposed to the way the bike's star would sometimes look purple in certain lighting.
"I like it a lot," McBride said. "Bar none some of the best wrap work I have ever seen. GZ designs did a fantastic job."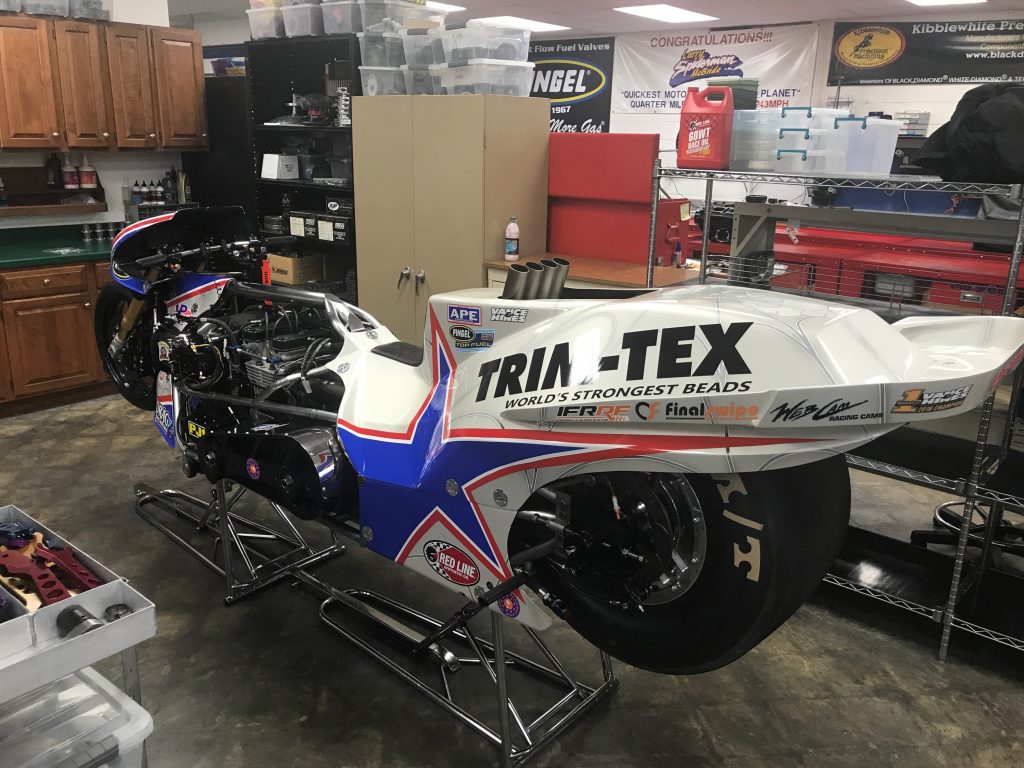 Trim-Tex President Joe Koenig was equally pleased with the finished product.
"It looks outstanding and it really matches our livery well," Koenig said. "The folks from GZ Designs did an amazing job."
The ManCup Galot race will be the first time McBride has gone eighth-mile racing in about a decade.
"It's going to be a little bit different. You just have to be on your game and have to be sharp on the tree because it's over quick," McBride said. "I came up in the eighth-mile days. I enjoy that type of racing."
McBride's best E.T. on the eighth-mile is a 3.69 on his former machine "Blue" and a 3.82 on "Star." McBride says his brother and crew chief Steve McBride will not have to make many adjustments to account for the shorter track.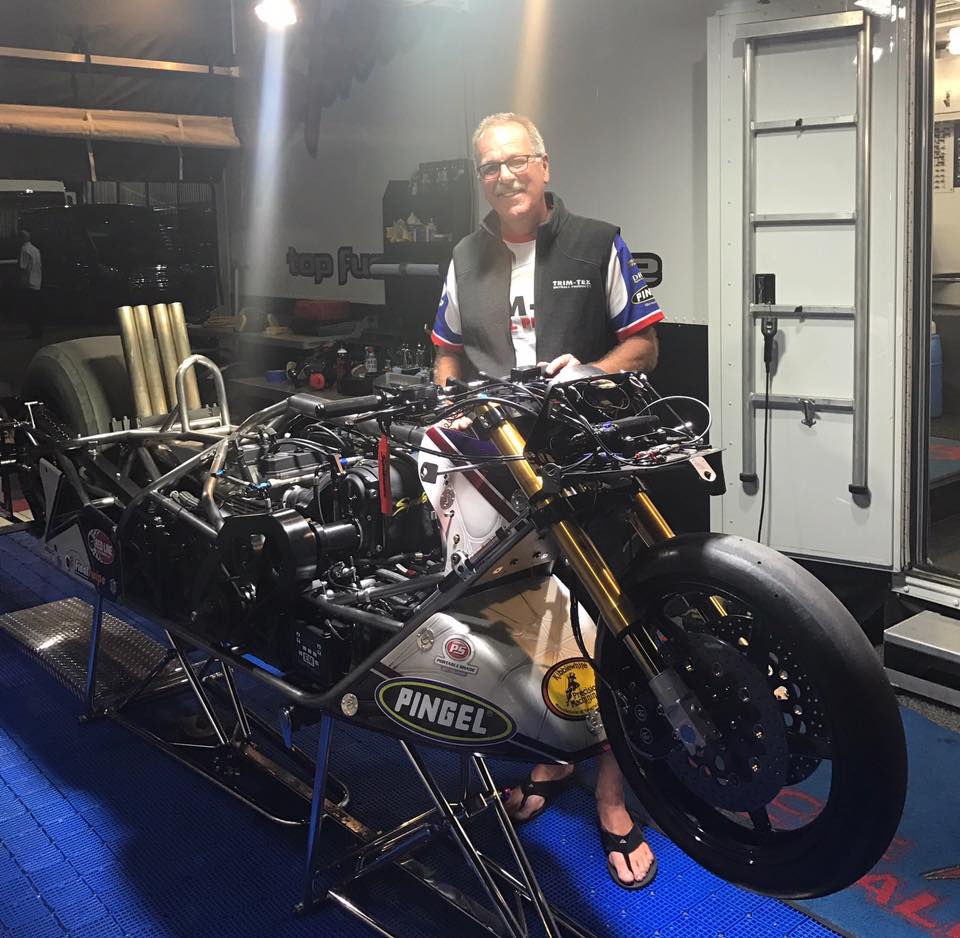 "You really are not going to change the tune-up much because we are always trying for the best eighth-mile we can get anyhow," McBride said. "We won't make any gearing changes because that would drastically change our tune-up."
The Spiderman will ride his 23-point ManCup lead into Galot, ready to battle a competitive field that is expected to include No. 2 in the points Sam Wills, Ian King, Chris Hand, Dave Vantine, Mitch Brown and perhaps others.
"I think it's going to be really competitive. It's going to be hot, but hey that's racing in July for you," McBride said. "I heard the track is excellent and I'm really looking forward to going racing."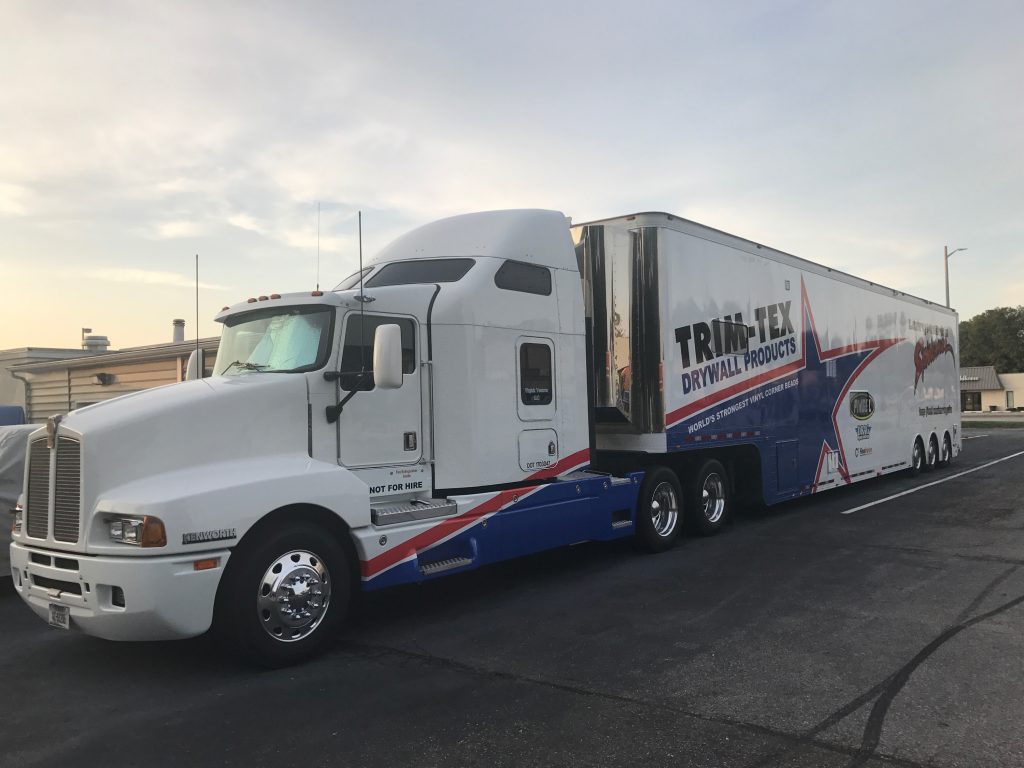 Larry "Spiderman" McBride 2017 Tour
MANCUP Spring Cup, Maryland International Raceway, Valdosta, Ga. April 7-9 – Winner
MANCUP HTP Performance Nationals, Memphis International Raceway, Memphis, Tenn. June 3-4 – Rainout
MANCUP MTC Nationals, Galot Motorsports Park, South Dunn, N.C. July 15-16
IDBL WPGC Bike Fest, Maryland International Raceway, Budds Creek, Md. July 28-30
MANCUP Rock, Rockingham Dragway, Rockingham N.C. Sept. 23-24
IDBL DME Fall Nationals, Maryland International Raceway, Budds Creek, Md. Oct. 6-8
MANCUP World Finals, South Georgia Motorsports Park, Valdosta, Ga. Nov. 17-19
For all their continued support with this new machine, McBride thanked his primary sponsors; Trim-Tex Drywall Products, Pingel Enterprise, Drag Specialties-Parts Unlimited, Final Swipe Merchant Services, Web-Cam, APE and Kibblewhite – Precision Machine.
Vance & Hines Motorsports, Red Line Synthetic Oil Corporation, Federal Mogul, Portable Shade, PR Factory Store, Ferrea Valves, World Wide Bearings, Vanson Leathers, Five Star Powersports, Belt Drives Ltd, Simpson Race Products, Nitrous Express, APE, EK Chain, Arias Pistons, Cometic Gaskets, B&J Transmission, Carolina Cycle, L.A. Sleeve, PJ1, Mickey Thompson Tires, Valco, Goodridge, Carlisle Belts, ProJack, Bullseye Visual and Gates Belts.