He entertained millions on his hit reality show and even sat in the board room with President Trump. Now he's on his way to one of the biggest motorcycle drag races and festivals of the year.
The International Drag Bike League (IDBL) is proud to announce world-famous motorcycle builder Paul Teutul Sr. and his Orange County Chopper (OCC) team will take part in the WPGC Bike Fest, Sunday July 30th.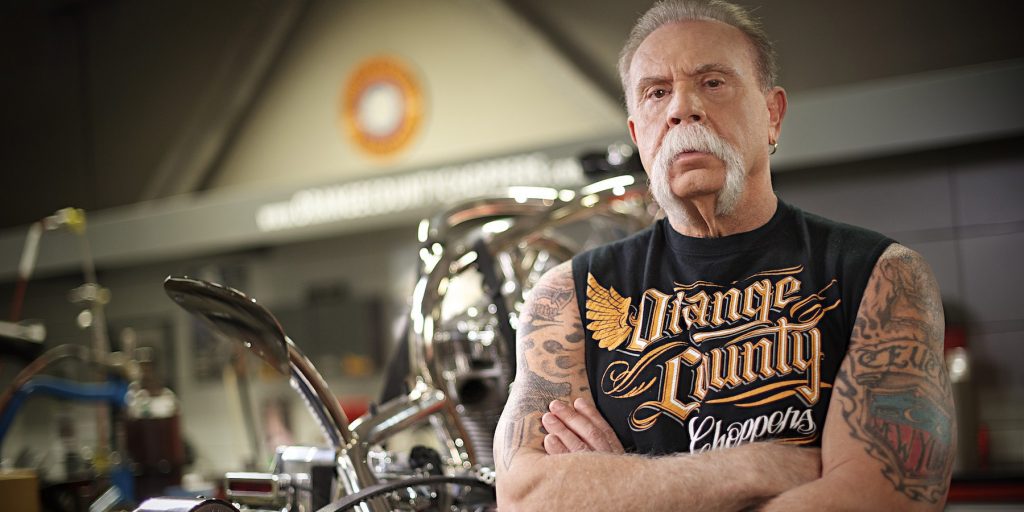 Teutul Sr. will be bringing his son Mikey and the popular Spiderman custom chopper. Along with mingling with fans, team OCC will enter the IDBL's huge motorcycle show, featuring 16 categories of competition.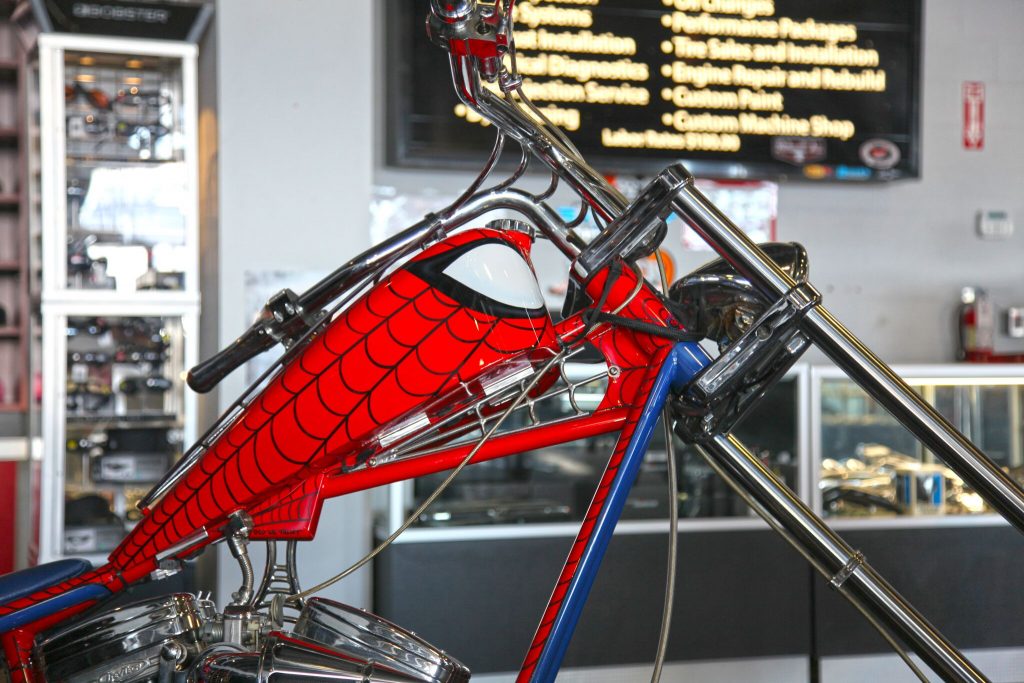 "We are very excited about this," Teutul Sr. said. "I've seen a lot of videos online from this event, featuring a lot of really fast bikes. It will be great to get to the track and meet everyone involved. I know we will see some amazing motorcycles."
Orange County Choppers, founded in 1999 by Teutul Sr. has become a household name in the motorcycle world. Teutul Sr. and his team of custom fabricators design, engineer and manufacture unique choppers, as seen by millions on the hit TV reality series "American Chopper" on the Discovery Channel. Teutul Sr. has appeared on numerous TV shows including the Celebrity Apprentice, Jay Leno, David Letterman, Good Morning America, Jimmy Kimmel and countless other nationally televised talk shows.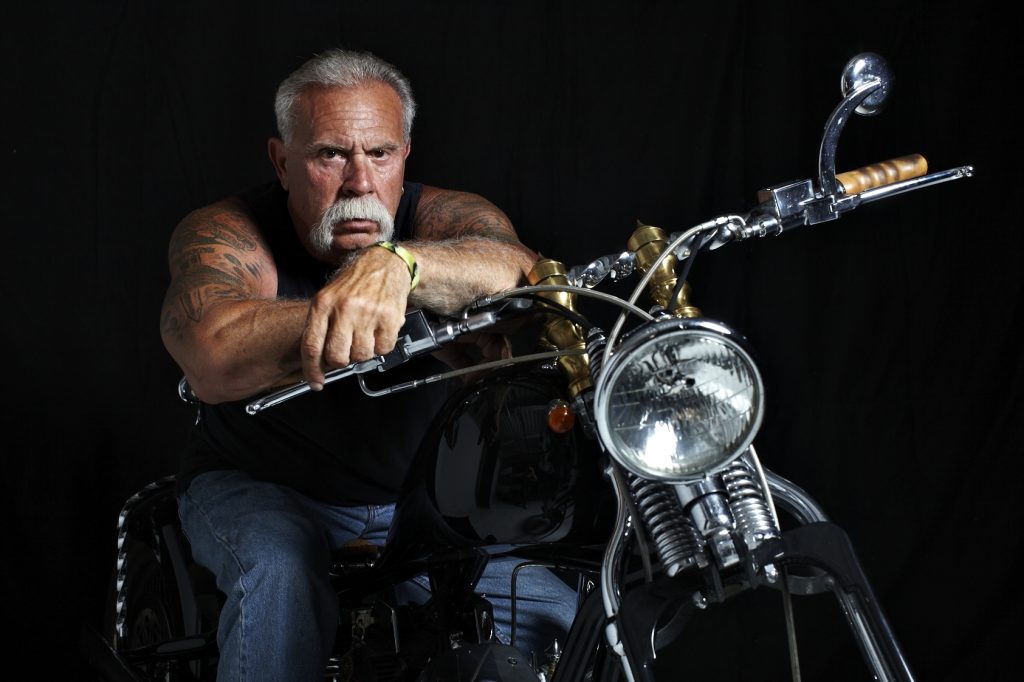 No stranger to drag racing, Teutul Sr. will be reunited with 16-time Top Fuel Motorcycle champion Larry "Spiderman" McBride, who was featured on an episode of American Chopper, racing an OCC-built, Lawless Industries electric dragbike. In May of 2012, Spiderman piloted the electric dragbike to an unprecedented elapsed-time of 6.94 at 201 mph. It marked the first time any electric-powered vehicle had been in the sixes or over 200 mph on a drag strip.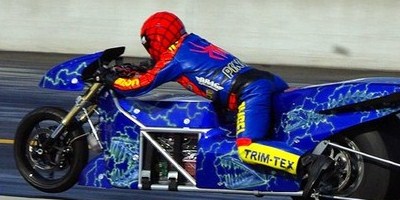 Now Teutul Sr. will have a front row seat to watch McBride attempt to break another world record, the coveted 5.70 mark held by Sweden's Peter Sveenson.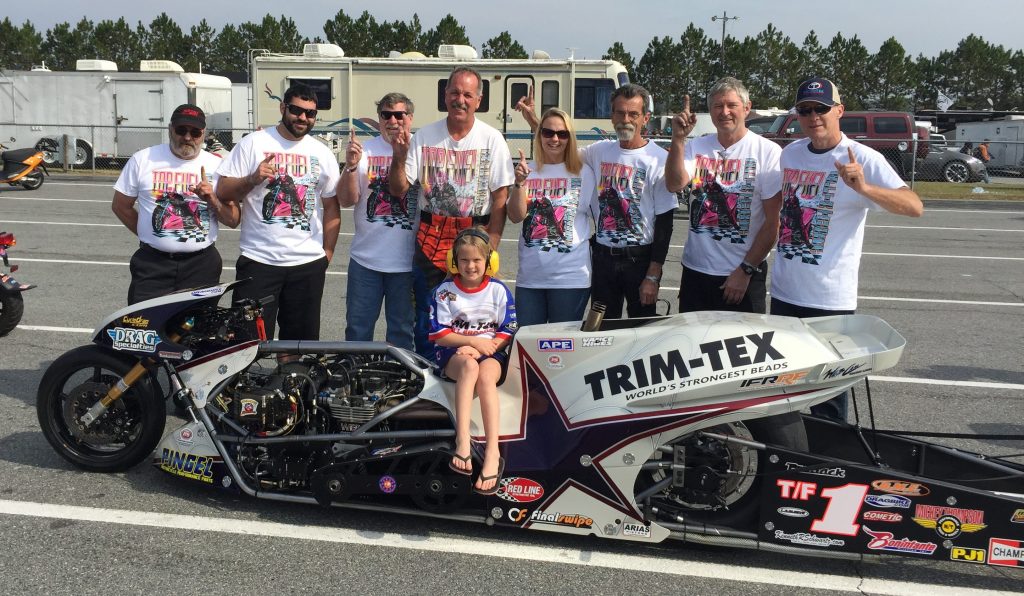 "Larry is a great friend and we had a wonderful time working with him on the show," Teutul Sr. said. "What he has been able to do on his Top Fuel bike is amazing. It will be really cool to see it in person."
OCC bikes are customized and built around a theme or, increasingly, for a broad spectrum of motorcycle enthusiasts around the world. The Spiderman bike is one of OCC's most popular builds and rarely leaves the Newburgh, N.Y. based shop.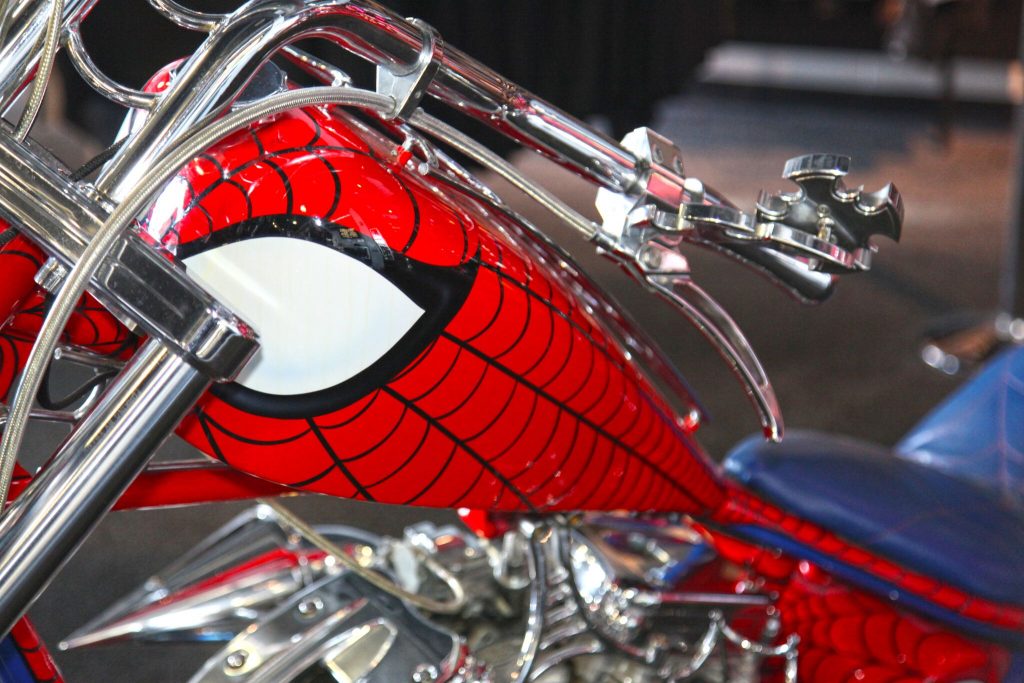 "We are very proud of that motorcycle," Teutul Sr. said. "It's always fun to take it to a place where many will be able to see it in person for the first time. With the Spiderman movie out this summer, and Larry racing at the event, it was the perfect choice for us to bring."
Teutul Sr.'s tough guy image is contradicted by his tireless involvement with various charities (HVSPCA, Make-A-Wish, St Jude's Children's Hospital, Boys and Girls Club of America). Teutul Sr. and his crew will also be a part of the IDBL's "Paint the 1/4 Pink" fundraiser for breast cancer patients.
"I can't thank the OCC team enough for taking part in our event. I've always had so much respect for what they have done in the motorcycle world," IDBL President Jack Korpela said. "Please spread the word to every motorcycle fan you know. This is a rare opportunity to meet Paul, Mikey and crew and see their outstanding creation. We will see you all Sunday, July 3oth at Maryland International Raceway."



The WPGC Bike Fest begins Friday July 28th and features more than a dozen classes of a racing along with a Daytona Bike Week-like festival on Sunday, which includes the custom motorcycle show, live music, a bikini contest, a beer garden, great food and much more.
For more information please visit www.RaceIDBL.com.