One of the most exciting and competitive classes in all of drag racing makes its return to the sport for the first time in more than a decade July 28-30 at the IDBL WPGC Bike Fest from Maryland International Raceway . 600 Supersport, featuring virtually stock, small-bore factory motorcycles, is the ultimate showcase of rider skill. The class sees great side-by-side racing.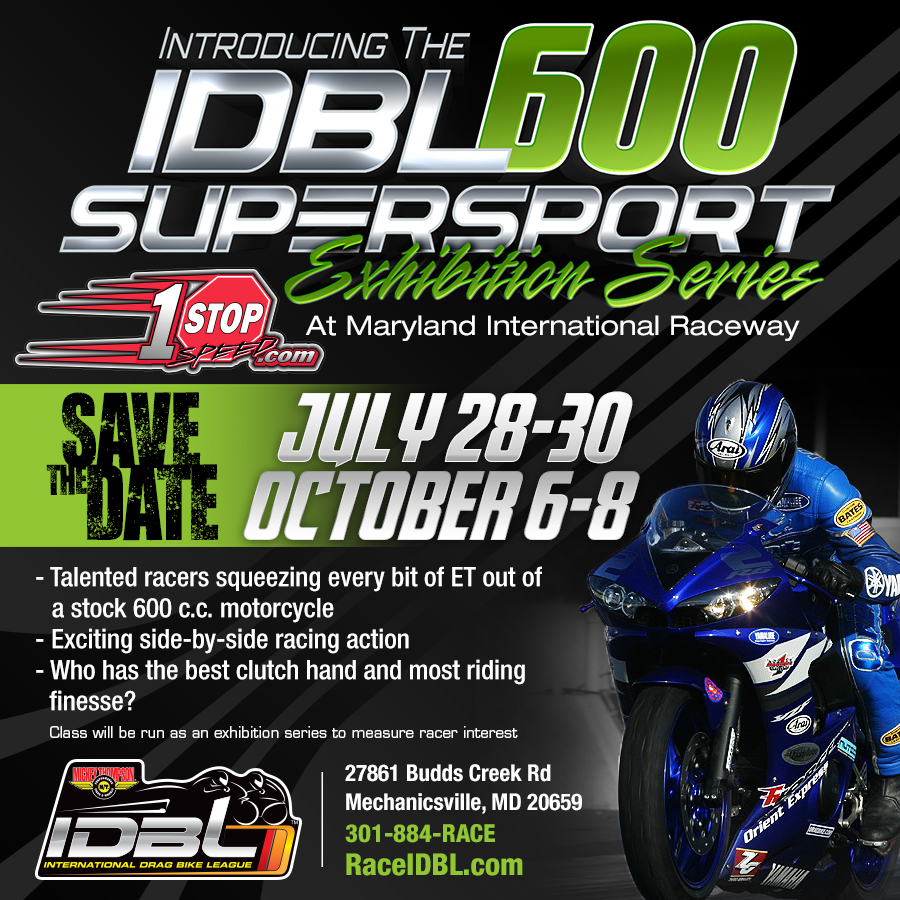 The class returns as a two-race exhibition series. With the "exhibition" title the idea is for folks to not go home with bikes in cardboard boxes after a post-race inspection like what often happened in the ultra-competitive AMA Prostar days. However talented IDBL tech official Will King was part of the class back in the glory days and knows exactly what to look for to make sure racers are within the rules.
King has been fielding some questions on the class lately and issued the following statement.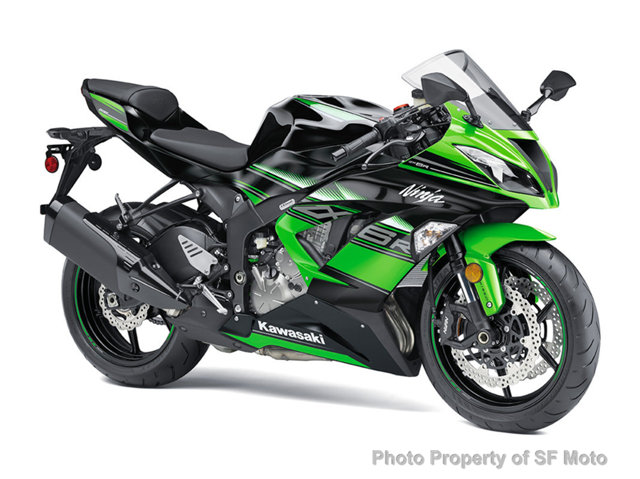 "Since there have been a few racers questioning the fuel area of the rules I felt it necessary to clarify a few things – VP T4 And MR12 are the only fuels allowed for competition. All entrants must provide a unopened and sealed container during initial tech-in and we will verify the fuel tank on the bike is empty. We will also verify the integrity of the seal on the fuel can, and dispense the fuel at the scales and seal the fuel tank on the bike. The remaining fuel will bear the entrant's name and will be stored properly by the tech official for the remainder of the weekend and be made available for refueling as required upon the entrant's request. Upon elimination or withdraw from competition the fuel will be returned to the racer's possession and can be used as he/she sees fit. A new unopened and sealed container must be presented at each event to pass the initial tech-in. I'm ok if several racers or teams would like to share use of the same fuel to help lower the cost of fuel expenses or wastage by not being able to reuse the leftovers at upcoming events. I would prefer to have all riders that wish to share the fuel please let the tech official know in advance prior to opening each can so names can properly be added to the drums.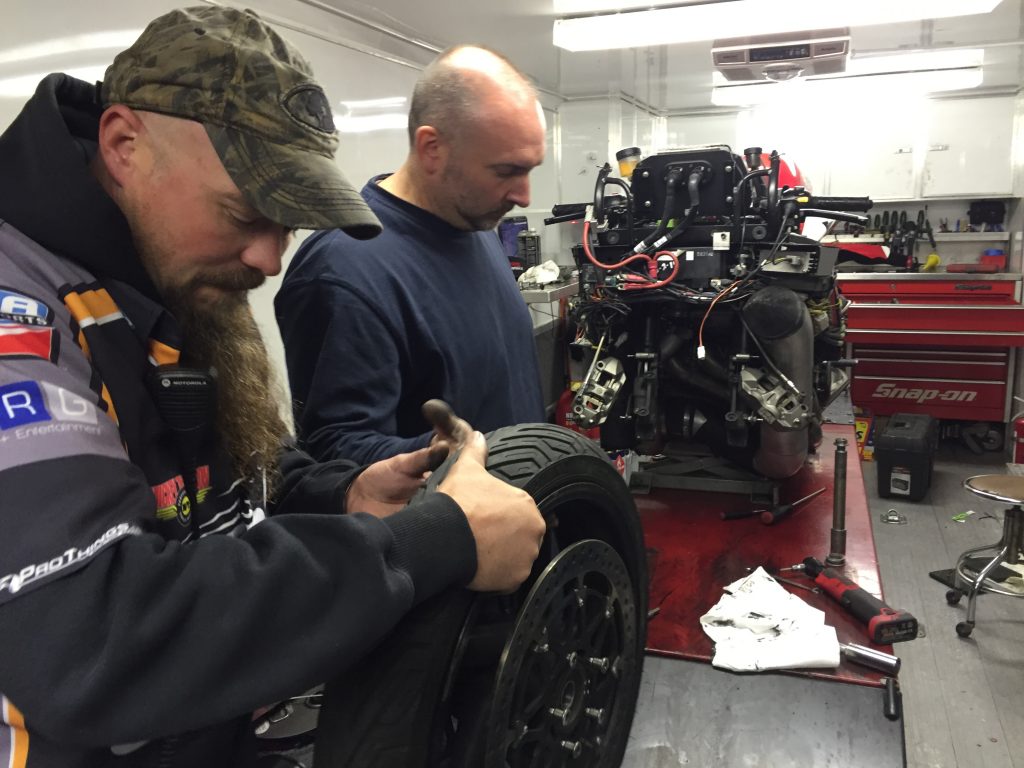 And the cam sprockets in a Kawasaki 636 must remain in the stock location. The slotted portion of the cam gears cannot be utilized for the purpose of manipulating cam timing. And all other models must have the OEM fixed pressed on hubs."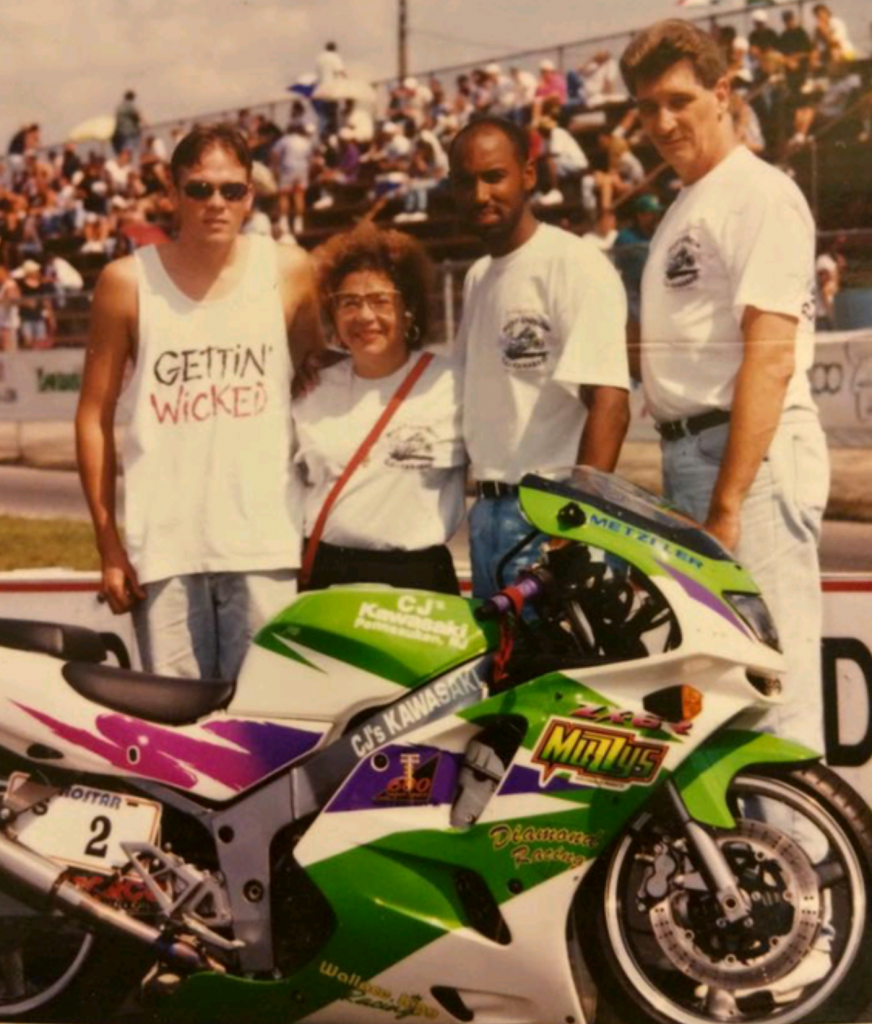 600 Supersport will also compete in the IDBL at Maryland International Raceway October 6-8. Anyone with rule questions can reach out to King directly via email at will@waccycles.com
We are looking forward to bringing this great class back!