The address 1000 Jackson Rd, Atco, N.J., is a footnote in the history of motorcycle drag racing.
For decades Atco Raceway's U.S. Motorcycle Nationals was arguably the world's premiere dragbike race. It's where AMA Prostar was born in 1989.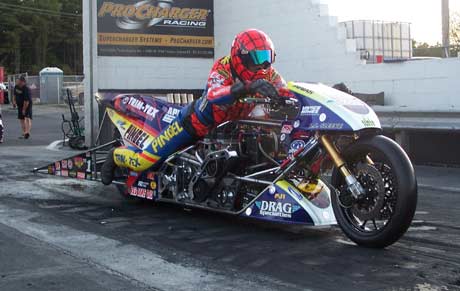 Throughout his 36-year career Larry "Spiderman" McBride has compiled an unforgettable list of memories from the South Jersey launchpad, engaging in fierce battles with some of the category's all-time greats like Elmer Trett, Tony Lang and Korry Hogan
"Atco is very special to me. I set my first record there in 1991 with a 6.49," McBride said. "Back in those days if it rained on Sunday we would finish it the next day. I ran another 6.49 in the final and beat Elmer on Monday. I'll never forget it."
This year's MIROCK Orient Express U.S. Nationals will mark McBride's first trip to Atco since 2009, when the race was contested under the now defunct AMA Dragbike banner.
Much has changed since the end of last decade.
Atco was recently resurfaced and many say it's smoother than ever. That bodes well for McBride and his match race partner, Dave Vantine, who produced the sport's first side-by-side five second pass this past July.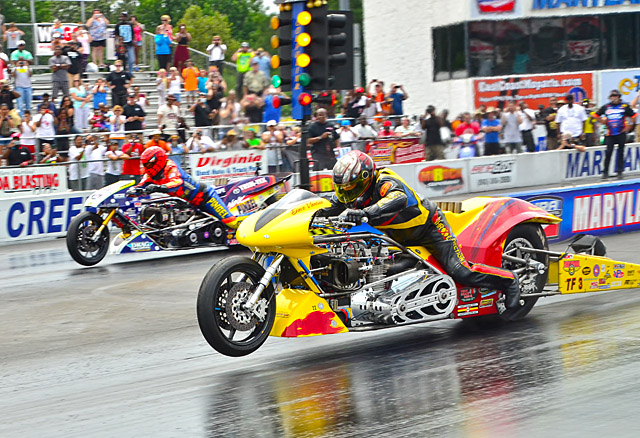 "I think it's going to be awesome.  There are always so many Top Fuel fans there. I can't wait to say hi to Joe Sway (longtime Atco track operator and one of the initial investors of AMA Prostar)," said McBride, who holds an Atco personal best of 5.89.  "We freshened up all of my motors and Vantine's motors. With the new paving we should have a chance to do something special."
McBride and Vantine will race at 4 PM and 8 PM on Saturday and at 1PM and 5PM on Sunday.
McBride thanked his primary sponsors; Pingel Enterprise, Trim-Tex Drywall Products, Drag Specialties-Parts Unlimited, Red Line Synthetic Oil Corporation and Final Swipe Merchant Services.



"Joe Koenig is one of the best guys I have known in my life. He sells the best drywall products in the world."
"Wayne and Donna are like family to me. I make the joke that I'm their oldest and youngest child. Pingel has by far the best quality in America. They have the top of the line, best engineered products and they are all USA made."



"The Web Cam girls and Steve are the best. They are like family to me as well. Laurie Dunlap does so much to help the sport. They also make the best cams on the market."
McBride added –
"Red Line is the best oil on the market or Alan Johnson would not be using it."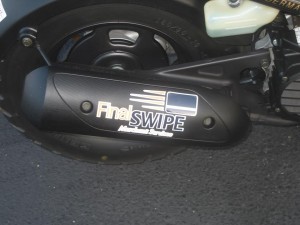 "Drag Specialties is a great company that I'm honored to be involved with. They are the best people to deal with."
"I really appreciate Final Swipe and Gary Baillio. He's a great man with a great company."
"There is not one sponsor that is not important."
McBride thanked his associate sponsors and added, "Everybody is equally important. We couldn't do it without each one of these fine companies."
K&N Air Filters, Web-Cam, Vance & Hines Motorsports, PR Factory Store, Ferrea Valves, Kibblewhite, Precision Machine, World Wide Bearings, Vanson Leathers, Millennium Technologies, Belt Drives Ltd, Simpson Race Products, Nitrous Express, APE, EK Chain, Arias Pistons, MSD, Protect ALL, Cometic Gaskets, B&J Transmission, Carolina Cycle, L.A. Sleeve, PJ1, Mickey Thompson Tires, Valco, Goodridge, Carlisle Belts and Gates Belts.