Top Fuel Motorcycle legend Larry "Spiderman" McBride received some unfortunate news that the burns he sustained during a wild explosion at the IDBL U.S. Nationals from Atco, N.J., Sept. 13, 2015 are worse than initially thought.  McBride's burns have been upgraded by his local doctors from second-degree to third-degree and the 14-time champion will need skin grafting. This likely will cause McBride to miss the remainder of the 2015 season.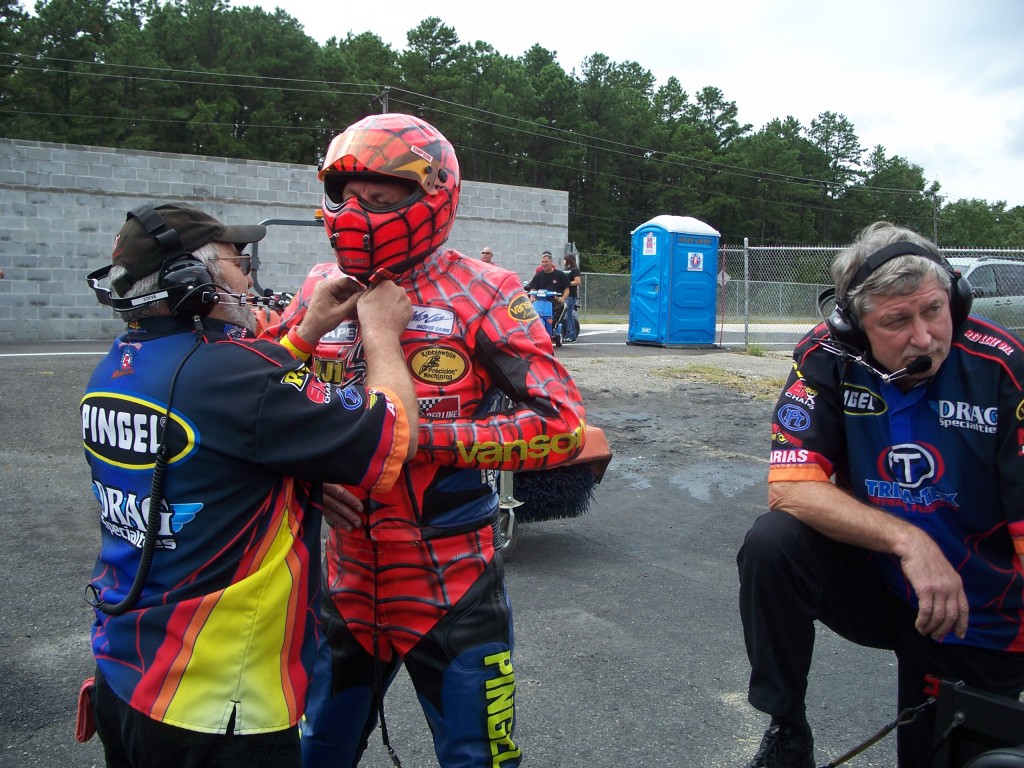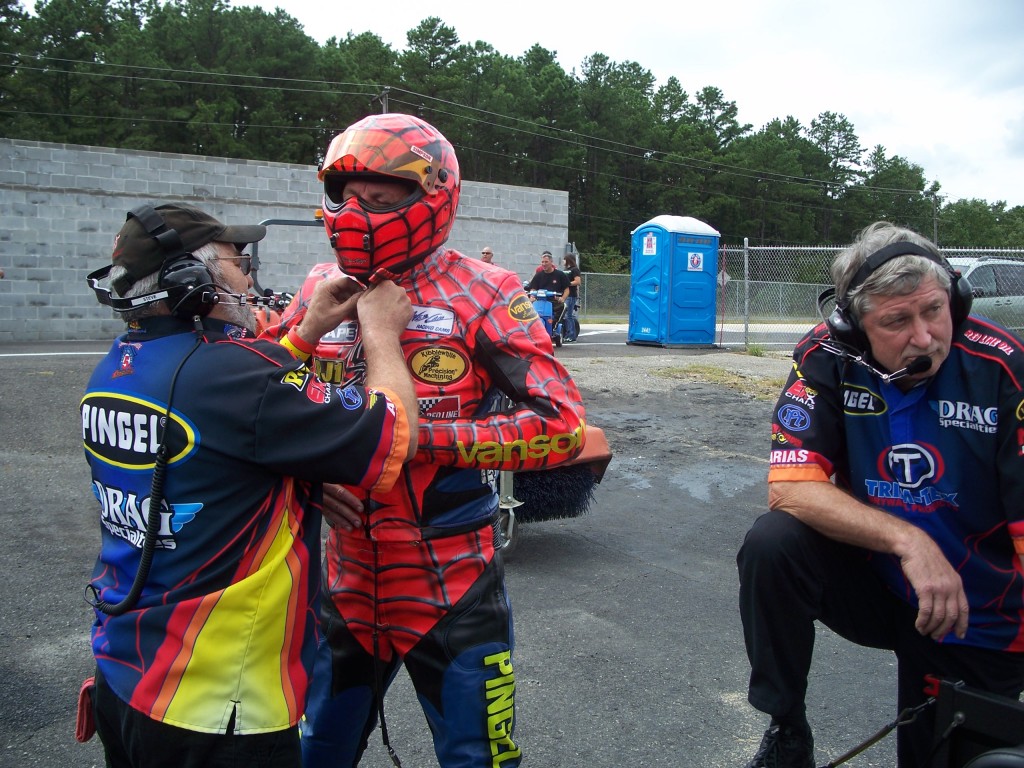 "The thought of missing Valdosta kills me, but I'm not sure I have much choice," said McBride of the Nov. ManCup race. "I'm just not getting better and not feeling great."
Nitro Harley racer Jay Turner has already filled McBride's match race position for the upcoming 23rd Annual IDBL Fall Nationals at Maryland International Raceway, Oct 3 -4.
McBride will require multiple skin grafting sessions to heal his burns. His first surgery is set for Friday, Sept. 25.
"I think my body was in shock the first two days. I was walking around just fine at the track when I got back from the hospital. The next day was more painful but I could still get around," McBride said.  "On Tuesday I really seemed to tighten up and the pain got unbearable. Since then it has seemed to get worse. I'm having a difficult time walking."
McBride said his doctors took note of the depth of the burns and the fact that McBride has no feeling in the center of the wounds.  Most of the damage was caused by boiling hot oil running down McBride's legs.
McBride's lower body is also covered with bruises. The Spiderman thinks it's from debris coming off the motorcycle.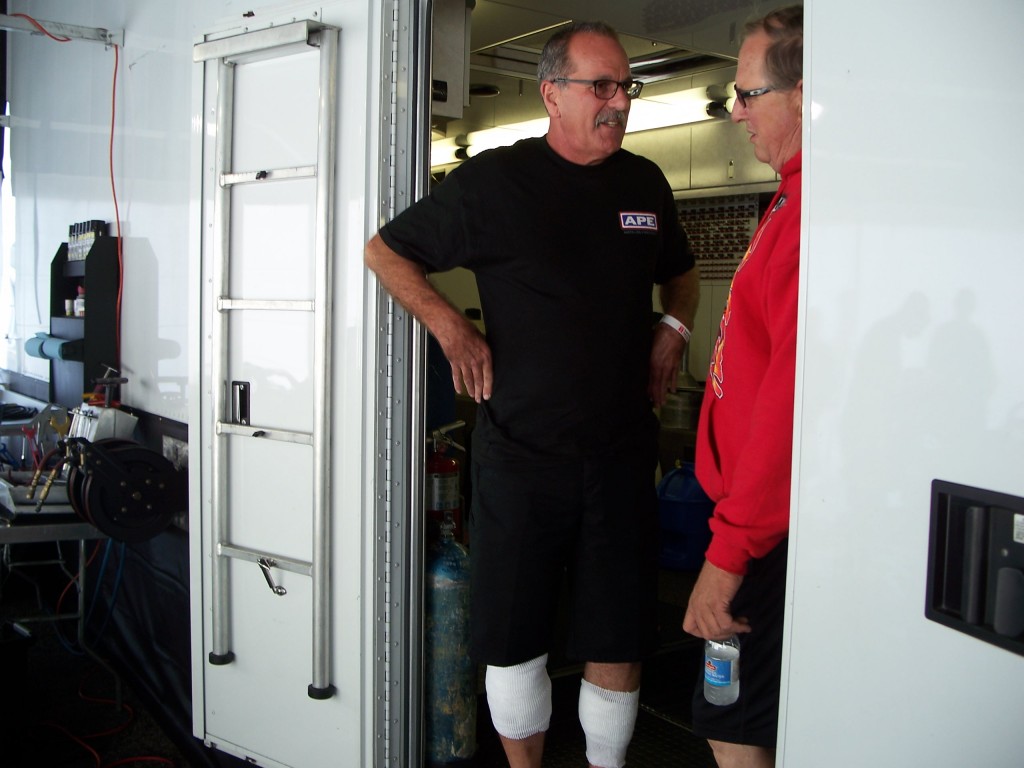 The champ still fully understands how lucky he is when looking at the big picture.
"Thank God I had Kevlar in my boots or my feet would have been a mess," said McBride, who drug his feet while applying the brakes, after his motorcycle caught fire.
Stay with Cycledrag.com for the latest on McBride.
Please join Cycledrag.com in wishing McBride a successful surgery and a speedy recovery.
McBride thanked his primary sponsors; Pingel Enterprise, Trim-Tex Drywall Products, Drag Specialties-Parts Unlimited, Red Line Synthetic Oil Corporation and Final Swipe Merchant Services.
Web-Cam, Vance & Hines Motorsports, PR Factory Store, Ferrea Valves, Kibblewhite, Precision Machine, World Wide Bearings, Vanson Leathers, Millennium Technologies, Belt Drives Ltd, Simpson Race Products, Nitrous Express, APE, EK Chain, Arias Pistons, Cometic Gaskets, B&J Transmission, Carolina Cycle, L.A. Sleeve, PJ1, Mickey Thompson Tires, Valco, Goodridge, Carlisle Belts and Gates Belts.