With the level of competition in Top Fuel Motorcycle on the rise, 16-time champion Larry "Spiderman" McBride knows every round win is important and coveted.
The Spiderman will ride his ManCup points lead into the Blues City Nationals from Memphis International Raceway, June 2-4, ready to battle a competitive field that is expected to include Ian King, Sam Wills, Chris Hand, Dave Vantine, Mitch Brown and perhaps others.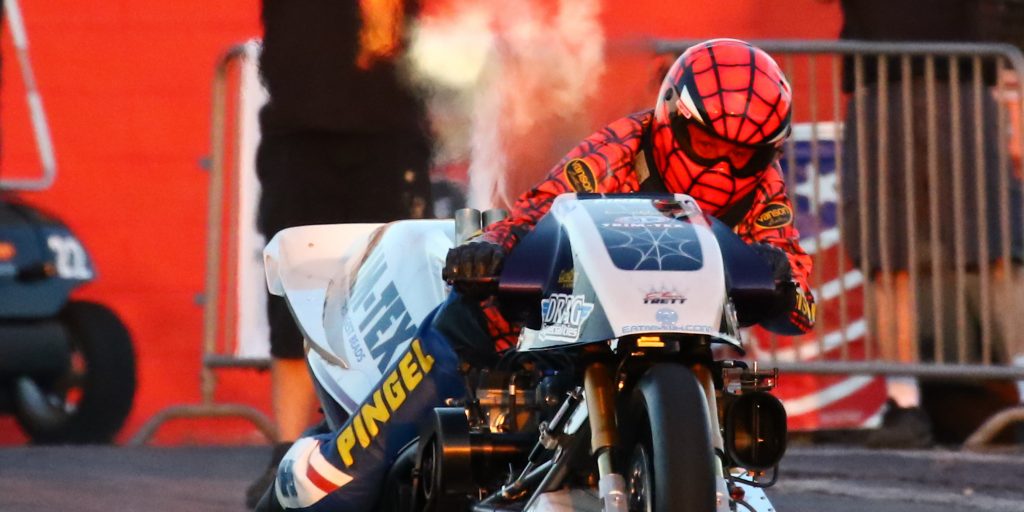 "There are no easy rounds in this class anymore," McBride said. "We have been working our butts off to be as prepared as we can. After a five-week break, I'm excited to get back to racing."
The work at McBride's Newport News, Va. based speed shop, Cycle Specialist, has been targeted on making the 1000-pound plus machine stop better and perform more efficiently.
"We had to cut off a brake mount and relocate because it was not working right," McBride said, now in year No. 2 of competition with his state-of-the-art motorcycle known as "Star." "We have been working hard on the fuel system too so we can stop tearing up pistons."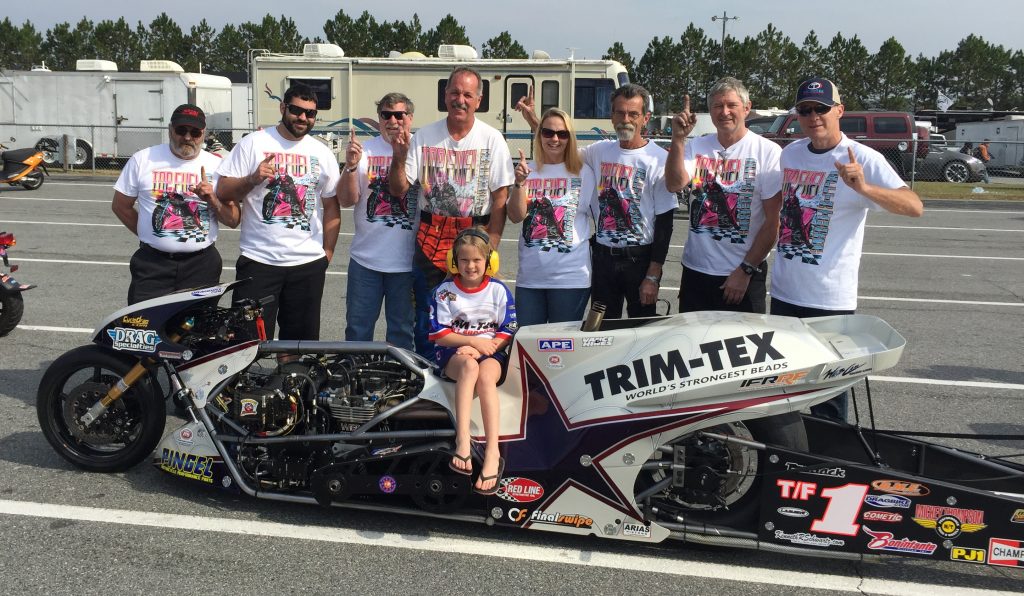 McBride is coming off a season-opening victory at the Spring Cup from Valdosta, Ga., April 7-9, and has garnered a 21-point lead over Wills, series runner-up in 2016.
"We just want to keep it going in the right direction. We know the competition will be tough," McBride said. "Memphis is a great track and it has always been good to us."
McBride is expected to see much different weather conditions and track temperatures than he did at this event the past two seasons. A forecast in the mid 80s is welcomed after having to battle sweltering Tennessee heat in 2016 and 2015.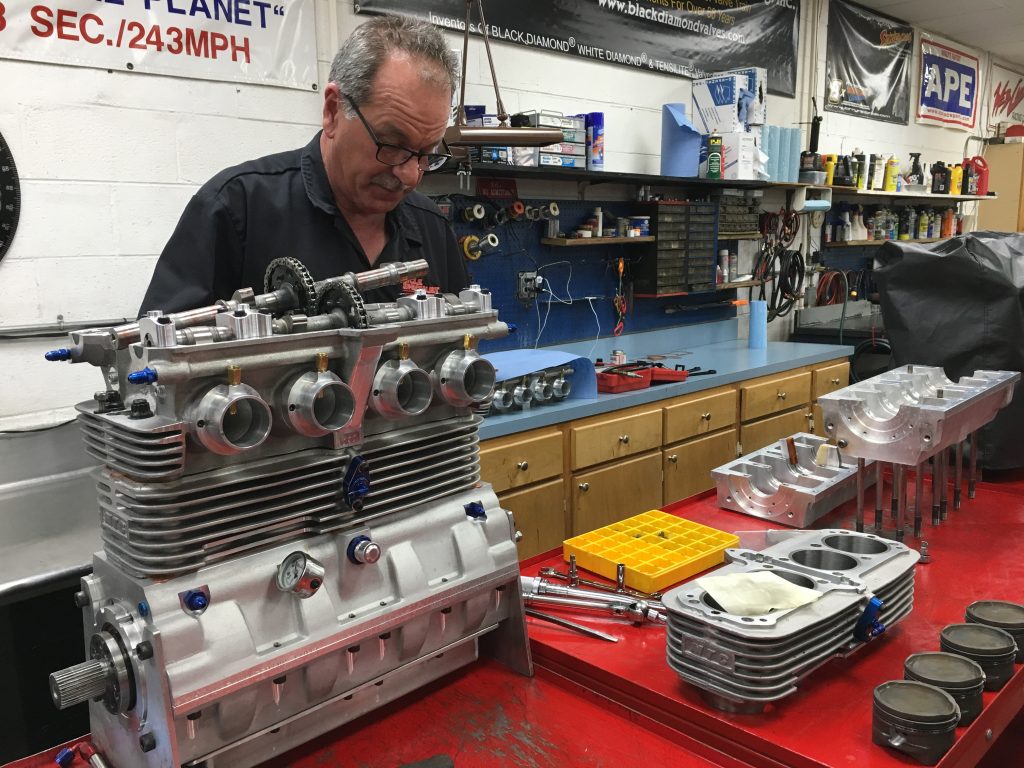 "Weather is always a big factor," McBride said. "It's also a lot easier for my crew to work on the bike when it's not so hot."
McBride's primary sponsor Joe Koenig, President of Trim-Tex drywall products will also be on-hand for the event.
"I'm excited," Koenig said. "I always love watching and hanging out with Team McBride."
Official Top Fuel qualifying gets underway Saturday June 3rd.
For all their continued support with this new machine, McBride thanked his primary sponsors; Trim-Tex Drywall Products, Pingel Enterprise, Drag Specialties-Parts Unlimited, Final Swipe Merchant Services, Web-Cam, APE and Kibblewhite – Precision Machine.
Vance & Hines Motorsports, Red Line Synthetic Oil Corporation, Federal Mogul, Portable Shade, PR Factory Store, Ferrea Valves, World Wide Bearings, Vanson Leathers, Five Star Powersports, Belt Drives Ltd, Simpson Race Products, Nitrous Express, APE, EK Chain, Arias Pistons, Cometic Gaskets, B&J Transmission, Carolina Cycle, L.A. Sleeve, PJ1, Mickey Thompson Tires, Valco, Goodridge, Carlisle Belts, ProJack, Bullseye Visual and Gates Belts.
Larry "Spiderman" McBride 2017 Tour
MANCUP Spring Cup, South Georgia Motorsports Park, Valdosta, Ga. April 7-9 – Winner
MANCUP HTP Performance Nationals, Memphis International Raceway, Memphis, Tenn. June 3-4
MANCUP MTC Nationals, Galot Motorsports Park, South Dunn, N.C. July 15-16
IDBL WPGC Bike Fest, Maryland International Raceway, Budds Creek, Md. July 28-30
MANCUP Rock, Rockingham Dragway, Rockingham N.C. Sept. 23-24
IDBL DME Fall Nationals, Maryland International Raceway, Budds Creek, Md. Oct. 6-8
MANCUP World Finals, South Georgia Motorsports Park, Valdosta, Ga. Nov. 17-19