The 10th annual British Drag Racing Hall of Fame (BDRHoF) Gala Awards Dinner held on November 21st 2015 at the Savill Court Hotel, Windsor Great Park once again showed that this occasion is the most prestigious social gathering on the drag racing calendar, and one of the top gala events in UK motor sport. The visiting American guests said that it even topped most of their presentation dinners.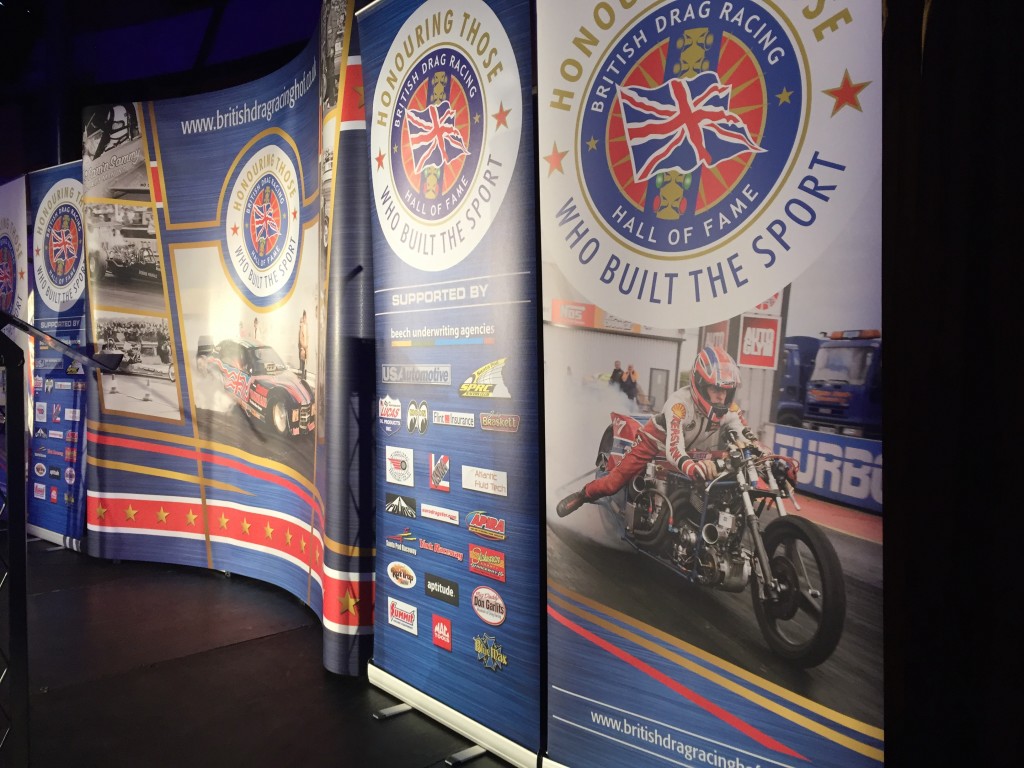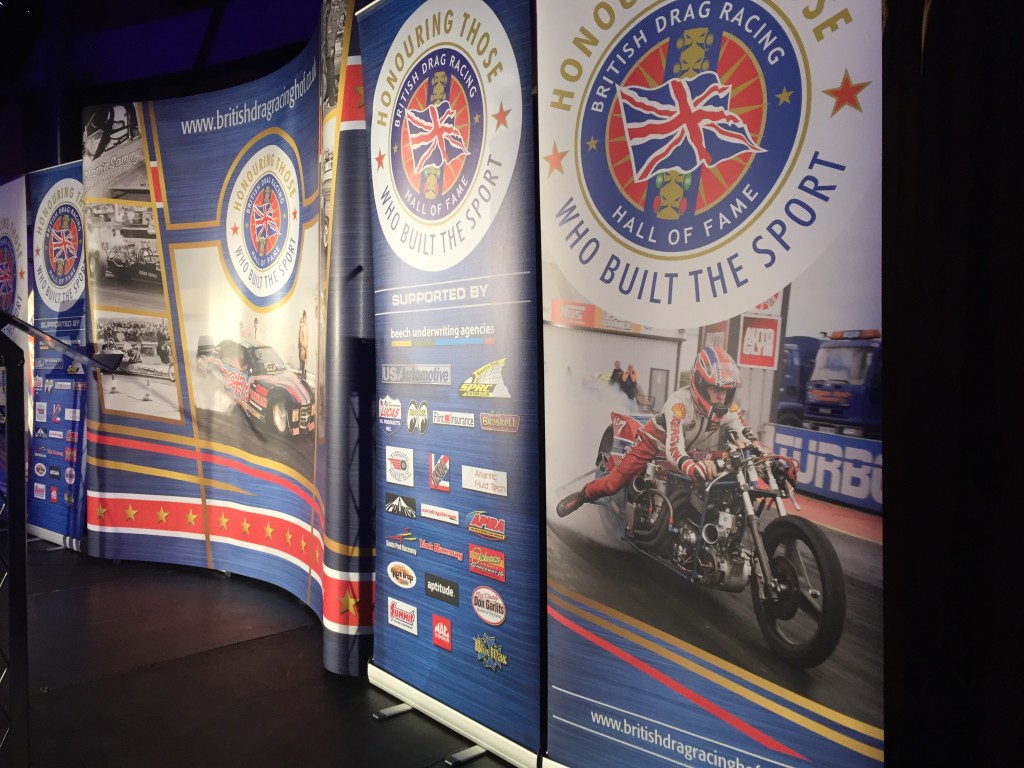 The evening included the induction of three new members of the British Drag Racing Hall of Fame, presentation of the Sydney Allard media awards, the Lucas Oil Global Achievement Award and special presentations for the US visitors to the event and the individuals that have overseen the growth of the British Drag Racing Hall of Fame since its inception.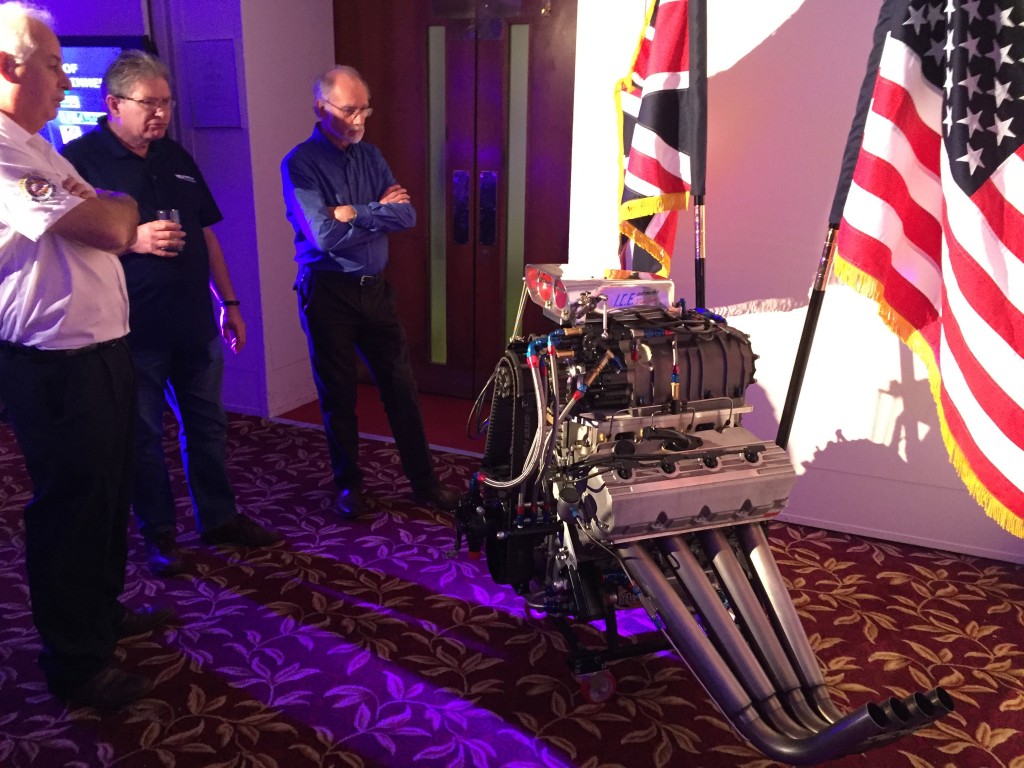 It was rewarding to see drag bike pioneer John Clift, Flathead powered dragster racer Ken Cooper and long-time club, race and Committee Secretary Yvonne Tramm inducted into the British Drag Racing Hall of Fame with a total between them of over 100 years' experience of the sport. Trophies were sponsored by the Santa Pod Racers Club.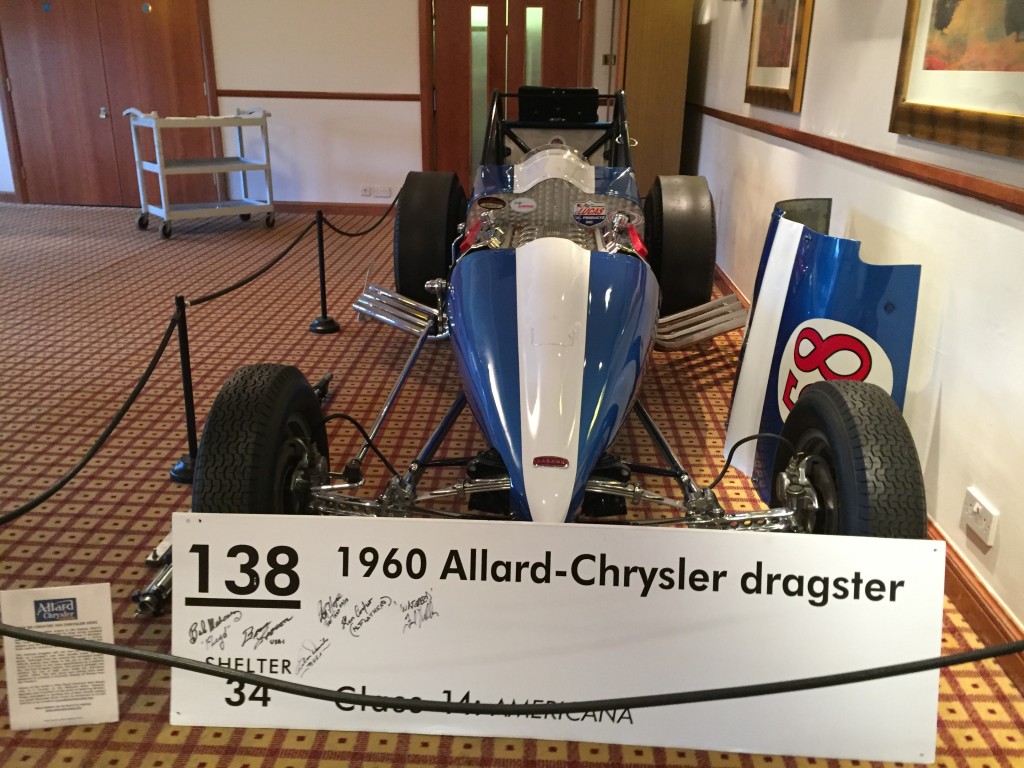 The Sydney Allard media awards for photo journalism and one for written journalism went respectively to photographer Jeni Long for her dramatic photo of Bob Hawkins' fire burnout, and Rodger Attaway, author of the magnificent book Street Rod & Custom Showtime. This year the trophies were sponsored by Mooneyes – the company that helped Sydney Allard increase awareness of drag racing throughout the UK in 1963.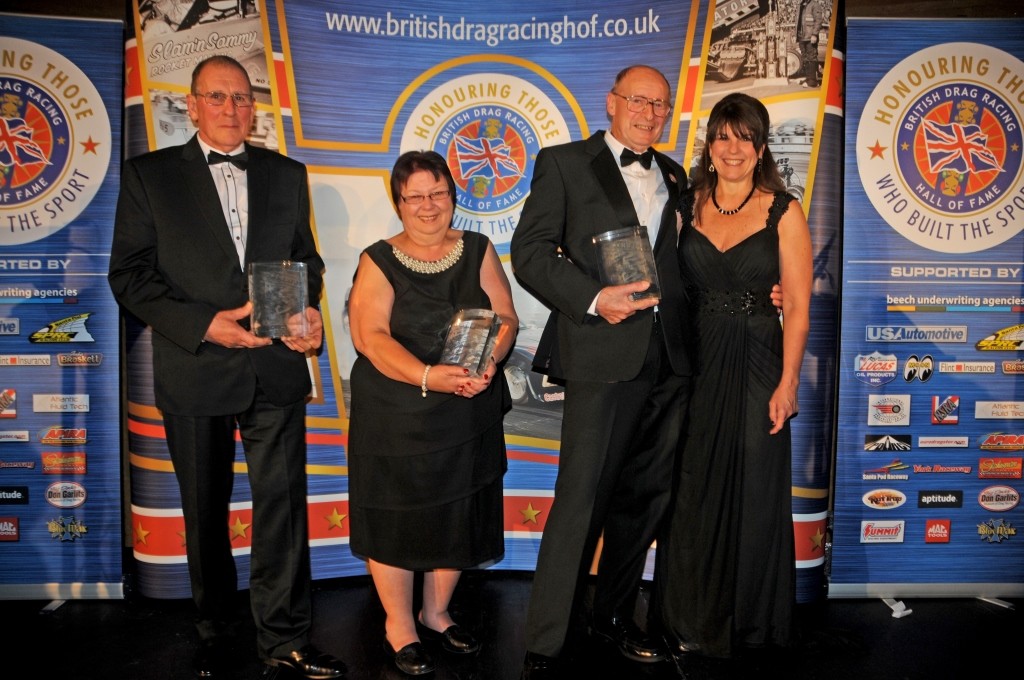 The Lucas Oil Global Achievement Award was presented to Detroit based Pietro Gorlier, the President and Chief Executive Officer of Mopar Brand Service Parts and Customer Care as well as Global Chief Executive Officer Fiat Chrysler Components. It was awarded for the key role played in drag racing by its famed HEMI V8 engine. Photo shows L-R BDRHoF Chairman, Stu Bradbury, Pietro Gorlier, Donna Garlits and Managing Director and Director of European Operations Lucas Oil Products UK, Les Downey.
The crystal Global Achievement Award is now on display in its new home, FCA's Auburn Hill's Board Room. It is in some great company.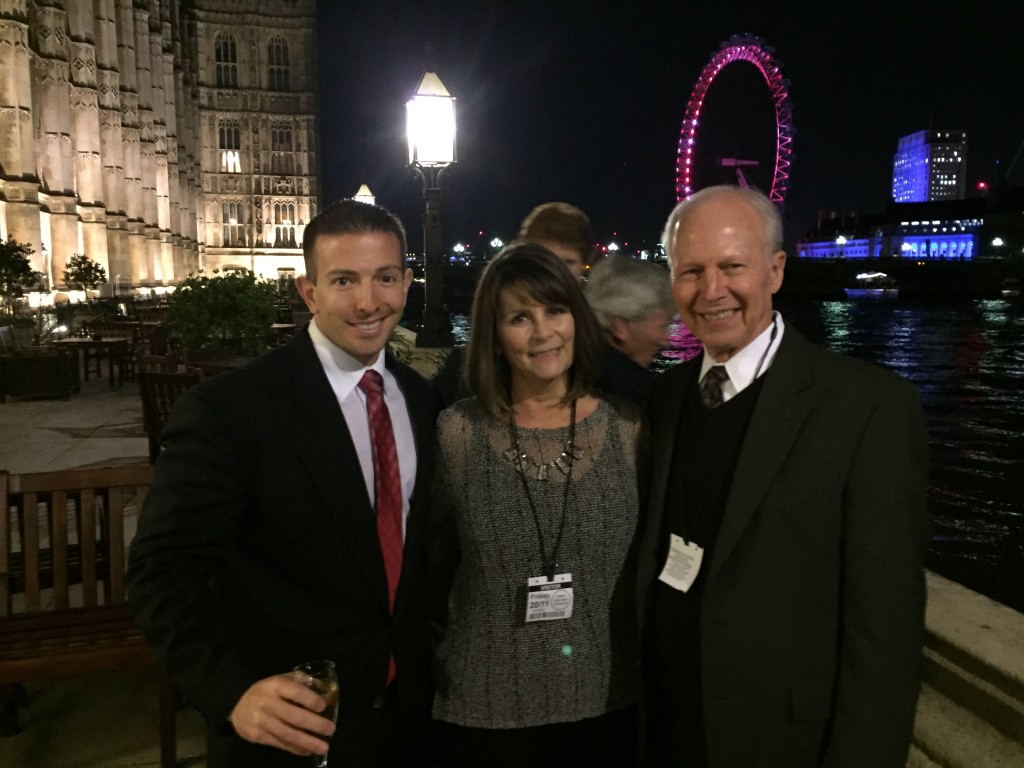 Special presentations of newly commissioned paintings by Paul Whitehouse were then made to guest US legends. They were NHRA Nostalgia Series administrator Eileen Daniels, long-time Funny Car racer and 1989 NHRA Winston Funny Car Champion Bruce Larson who now runs a Nostalgia FC, 'Waterbed' Fred Miller of the Blue Max Funny Car team, Rat Trap Fuel Altered pilot Ron Hope and Bob Muravez who drove the twin-motor Freight Train slingshot.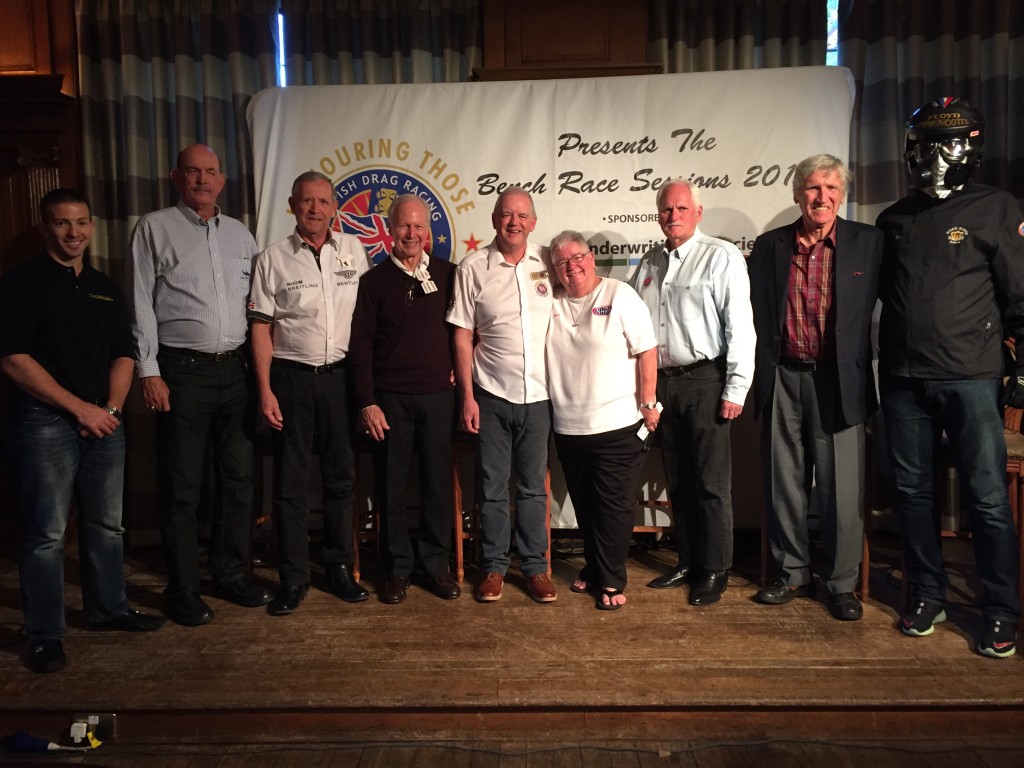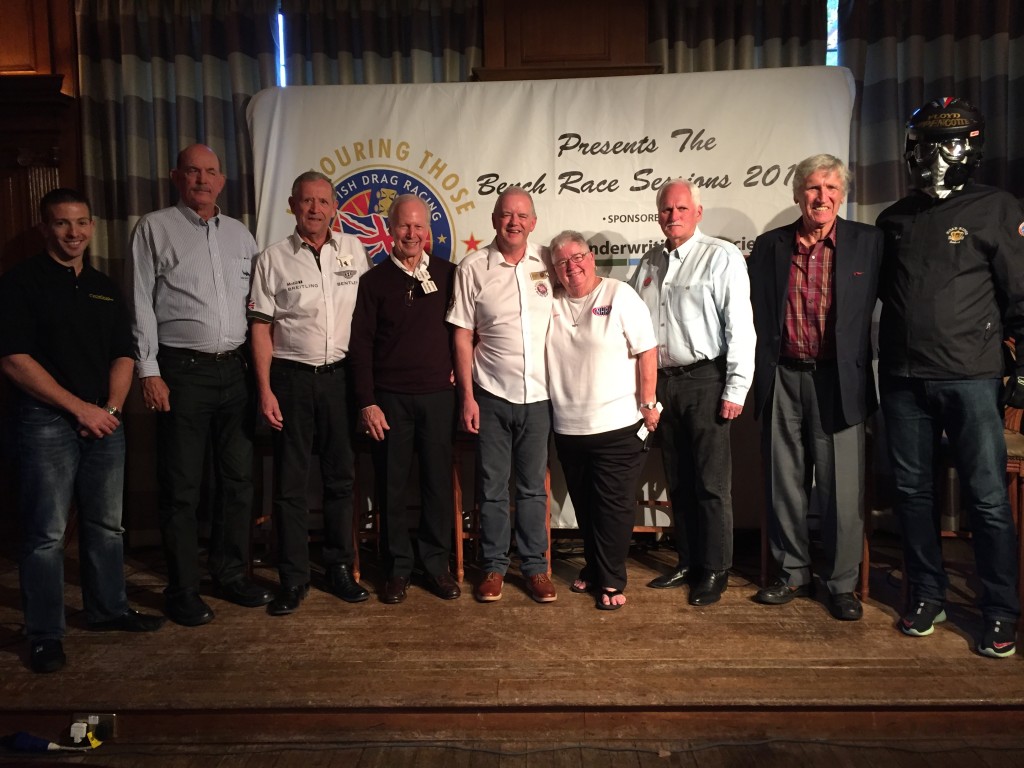 As well as the awards, tribute was paid to club organiser Peter Bartlett and Top Fuel Bike legend Brian and his wife Ann Johnson all of whom sadly passed away during the last year.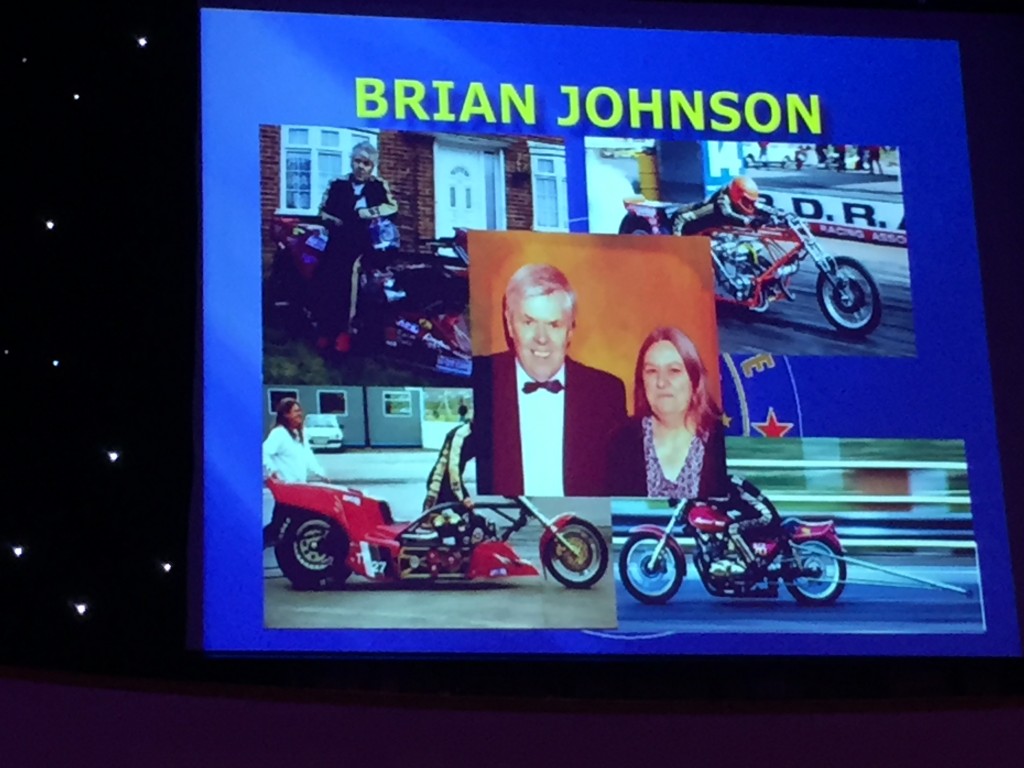 Finally surprise presentations of crystal trophies were made by Beech Underwriting Agencies Managing Director Geoff Stilwell to BDRHoF Chairman Stu Bradbury, General Secretary and Treasurer Bev Bradbury and Commerce and Marketing head Brian Taylor. The evening was completed with the American visitors holding a Grand Autograph Session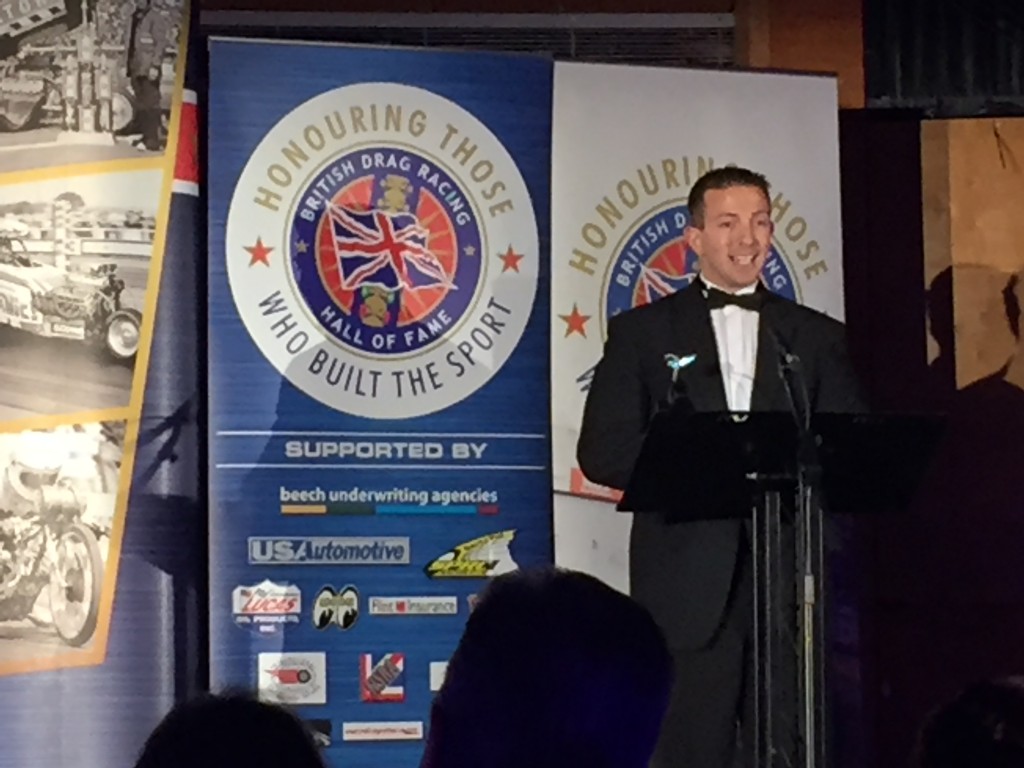 The Gala day also included Face-to-Face interviews with UK pioneers that were filmed for inclusion in a TV series covering the history of American drag racing and the performance parts industry. Not only that but the afternoon featured an entertaining Legends Bench Racing Session with the guest American and Norwegian racers and personalities telling stories about back in the day with questions from the floor.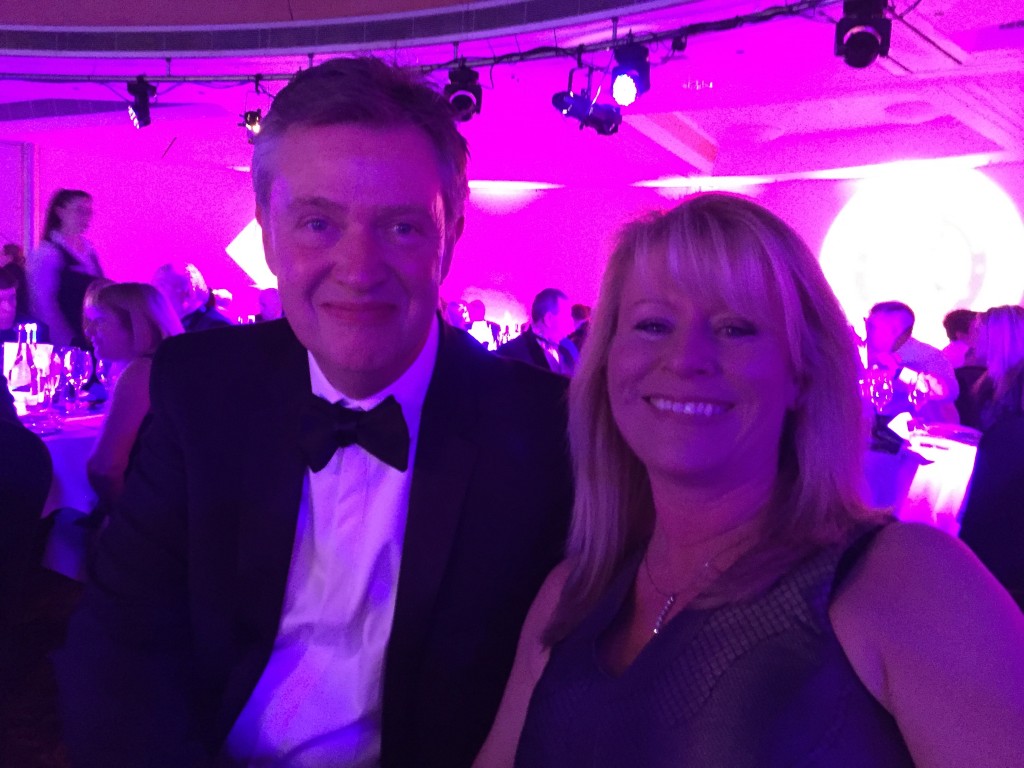 The sessions were introduced by Traci Hrudka, Chair of the Cleveland, Ohio based Quarter Mile Foundation and facilitated by US Network TV announcer Jack Korpela.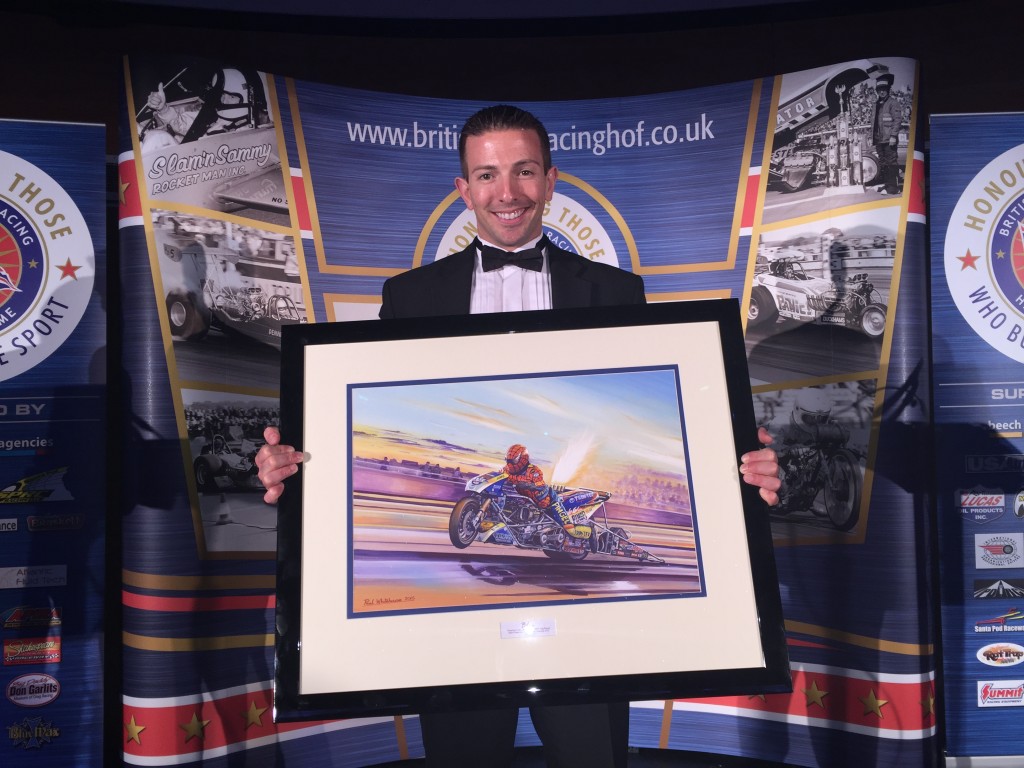 On display during the evening, as part of celebrating 65 years since Chrysler first introduce the HEMI engine as an option on production cars, was Europe's first dragster, Sydney Allard's 1961 354 cubic inch HEMI engined Allard Chrysler owned by the National Motor Museum, Beaulieu along with the latest HEMI ready for Garlick and Antoniou Apache Nostalgia Funny Car.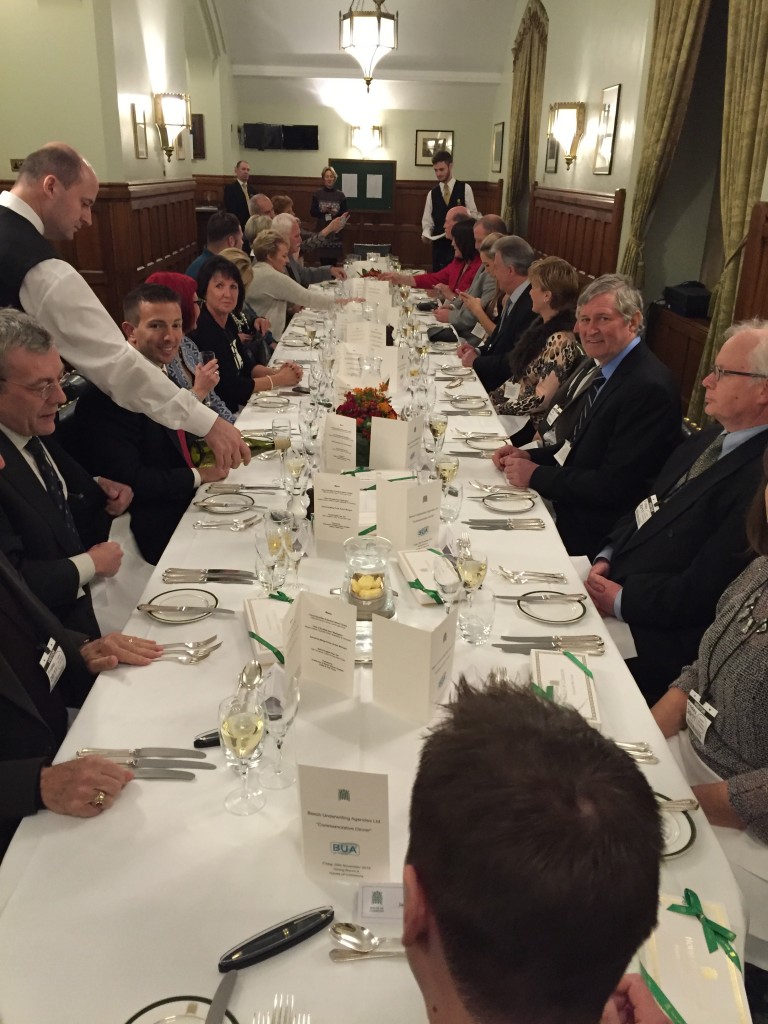 The event would not have been possible without practical help and major sponsorship from Beech Underwriting Agencies and US Automotive, and event sponsors Lucas Oil Products UK, Mooneyes, Flint Insurance, Santa Pod Racers Club, Julie Braskett, Institute of Professional Drivers, National Street Rod Association and Atlantic Fluid Tech.
The provisional date for the 2016 event is November 19th. Put it in your new diary.
Further Press Information from Robin Jackson robin@britishdragracinghof.co.uk Tel 01933 222917
The British Drag Racing Hall of Fame is sponsored by many businesses and associations. Without this support it could not exist. They are Beech Underwriting; U S Automotive; Santa Pod Racers Club; Flint Insurance; Pennine Drag Racing Club; Eurodragster.com; Avon Park International Racing Association; Shakespeare County Raceway; Santa Pod Raceway; York Raceway; Lucas Oil Products UK; Julie Braskett, Mooneyes; International Organization of Professional Drivers, National Street Rod Association, Aptitude, Atlantic Fluid Tech Limited and Rat Trap Racing.