Dave Vantine sure knows how to end a season on a high note.
In just his third full year aboard a daunting and unforgiving Top Fuel Motorcycle, Vantine became the third quickest two-wheel nitro racer ever with a stellar 5.77 victory in the final round of the ManCup World Finals from Valdosta, Ga., Nov. 13-15.
"I am still trying to get my head around the run. I have watched the video probably 100 times and it was simply the run of a lifetime," Vantine said.
Vantine's 5.77 trails only No. 1 Peter Svensson (5.70) and No. 2 Larry McBride (5.74) on the career best list.
But was it possible that there was actually more left in the streaking yellow Vantine/Pollard nitro missile?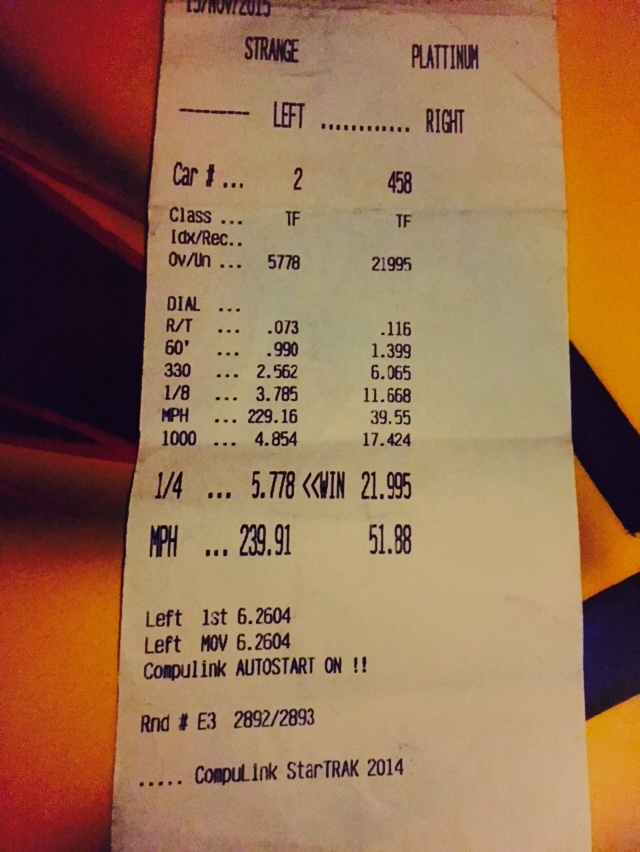 "Everything went right, the tune up, I left on time, I hit the shift point perfectly on time, there was very little correcting to do, everything went right went right, except maybe one thing, which is almost crazy to say, but did I shut it off early? The video switches cameras right at a critical vantage point so it's hard to tell.  Someone sent me a cell phone video that looks like I was close or at the finish line but there is also a video that appears I shut it off at about the 1000ft mark," Vanitne said in disbelief.  "Just look at the computer you say, of course I did, and the wide open throttle sensor shows it was open for 10 seconds. If that were the case you would have found me out in the kitty-litter sand trap bitching up a storm."
Vantine has his own theory regarding the discrepancy of the now mysterious run.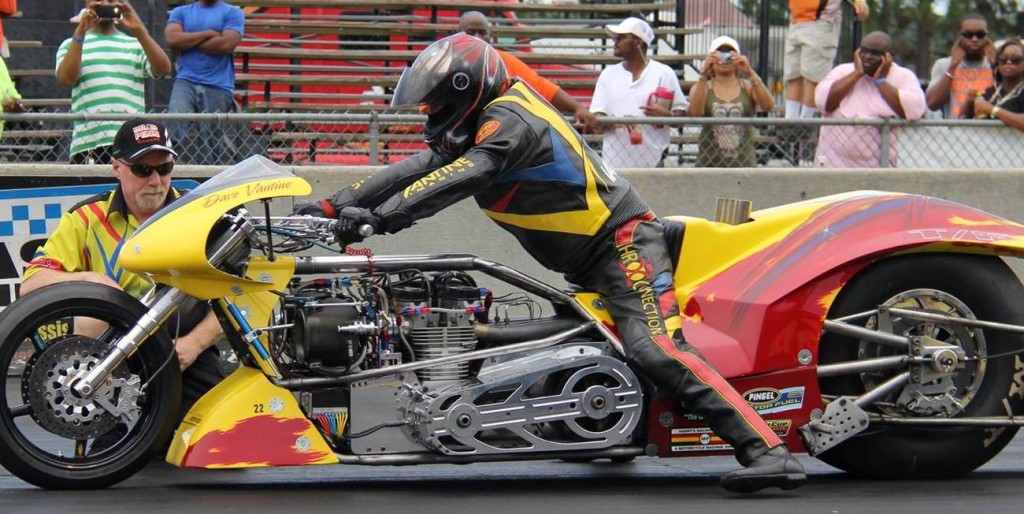 "Either the 229 mph at the eighth is high or the 239 mph at the quarter is low.  I have no reason to think the 229 mph is high.  I never heard a single person complain that the clocks were off in either lane all weekend and all my other run information seemed in-line, so why would the mph blocks be off on this one run?" Vantine said.   "Looking at the video the front wheel came down around 700 feet so it was most likely a rear wheel reading since the front wheel was way up there and may have not been caught by the beam. Still, it would only be a 1-2 mph gain given the length of the bike at that speed."
Top Fuel icon and 15-time champ Larry "Spiderman" McBride, who was sitting out of competition to recover from burns sustained in Sept. in Atco, N.J.,  positioned himself at half track for a great view, knowing Vantine was about to record a pass to remember.
"I was just amazed. That was the first time I have ever seen a 5.70-pass as a spectator. It was just awesome," McBride said. "I knew Dave was going to go quick, but I didn't know he was going to go that quick. I'm very happy for him and his crew. Whoever wants to race next year better bring a quick bike, because we have a lot of them in this class now."
It's safe to say Vantine will replay the unforgettable run over-and-over in his head all throughout the off-season. He may even drive himself a little crazy thinking, "what could have been?"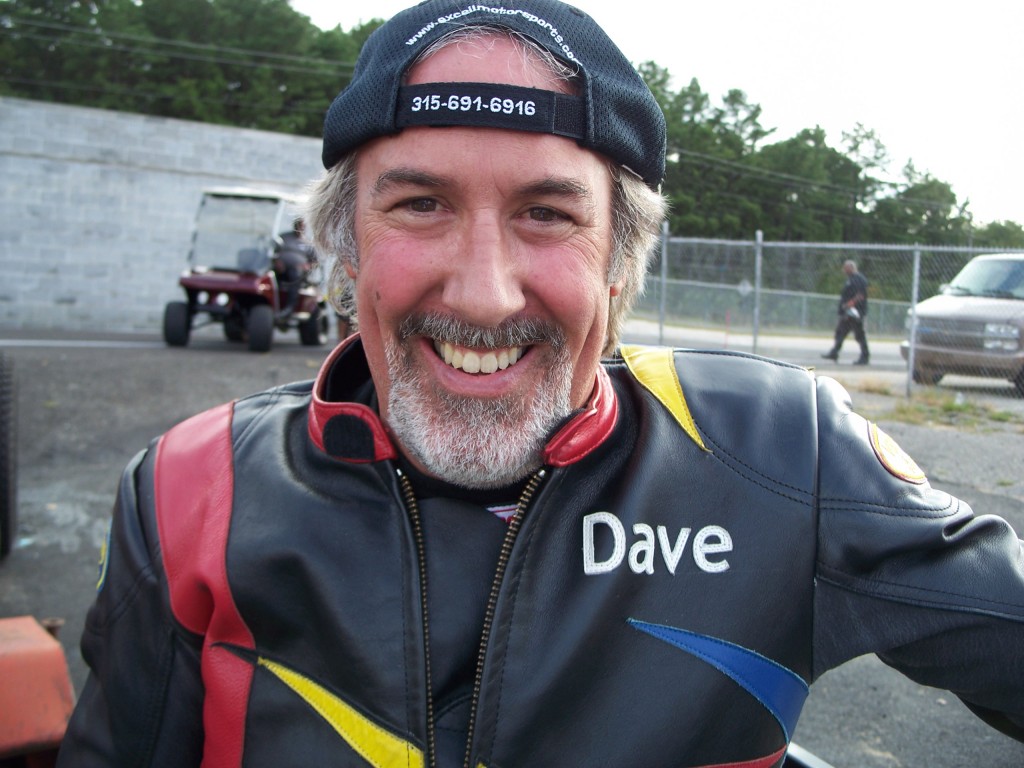 "The fact of the matter is it's part of the mystery that surrounds runs like that. Could it have been the quickest or fastest pass of all-time due to the fact numerically something doesn't add up with mph at the 1320?  I guess we'll never know," Vantine said. "That's the unknown, what is known is that was the most awesome pass in my 28 years of racing and is the third quickest (career-best) pass of all-time and that's good enough for me."
Vantine's transition from a Pro Mod Motorcycle racer to one of the world's quickest nitro racers in just three short years is arguably one of the most impressive dragbike achievements of the past decade.
"I would like to thank my  team; Greg Pollard, Stephanie Pollard, Genie Muldoon, Joe Taranto, Jim Althaus, Joe Hahn and Peter Vantine.  I would also like to thank my girlfriend, Laurie Valenti, and Larry and Steve McBride of Cycle Specialist for their continued support and advice," Vantine said.
2016 looks bright in the nitro class.