Drag racing sure can be unpredictable.
Top Fuel Motorcycle legend Larry "Spiderman" McBride was recently reminded.
In his 37 years of racing McBride has never had a season quite like 2015.  The veteran racer suffered a near-career ending explosion, won a 15th Top Fuel championship while watching on as a spectator and was honored about 4,000 miles from his home.
"This season was unforgettable for sure," McBride said.  "The important part is we won a championship. They are very hard to win and I'll take one anyway I can get it."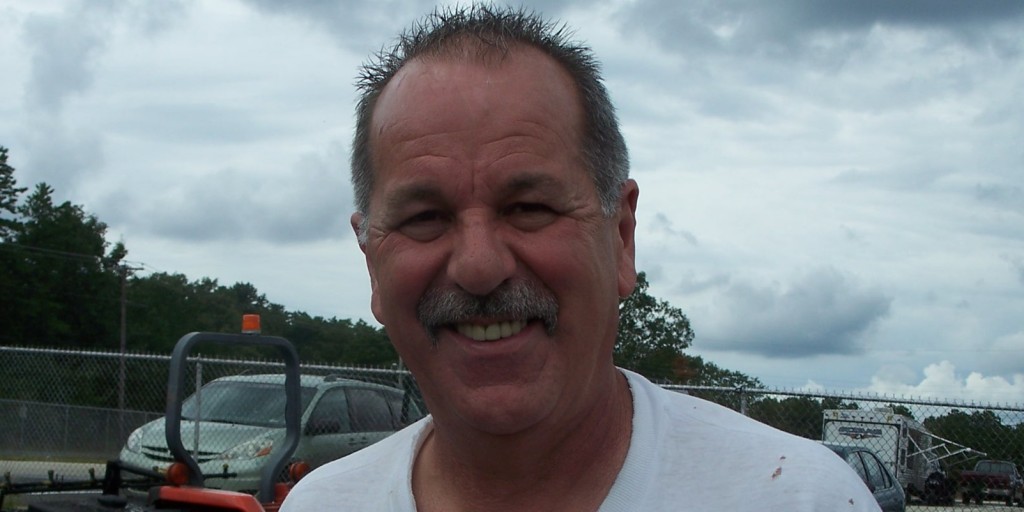 Still recovering from burns he sustained in Atco, N.J. in early Sept., McBride attended the ManCup World Finals from Valdosta, Ga., Nov. 13-15, not knowing if he would be surpassed by championship contender Chris Hand.  As a longtime friend of the rider of the Redneck Express, the Spiderman sent his crewman Chuck Stuart over to help Hand throughout the weekend.
"We didn't want the championship handed to us. Chirs is such a good friend we wanted to help him anyway we could.  Chuck went over and helped Chris change motors. He also pushed him back after the burnouts," McBride said. "He did a good job keeping Chris pumped up like he does for me. Nobody deserves a championship more than Chris Hand."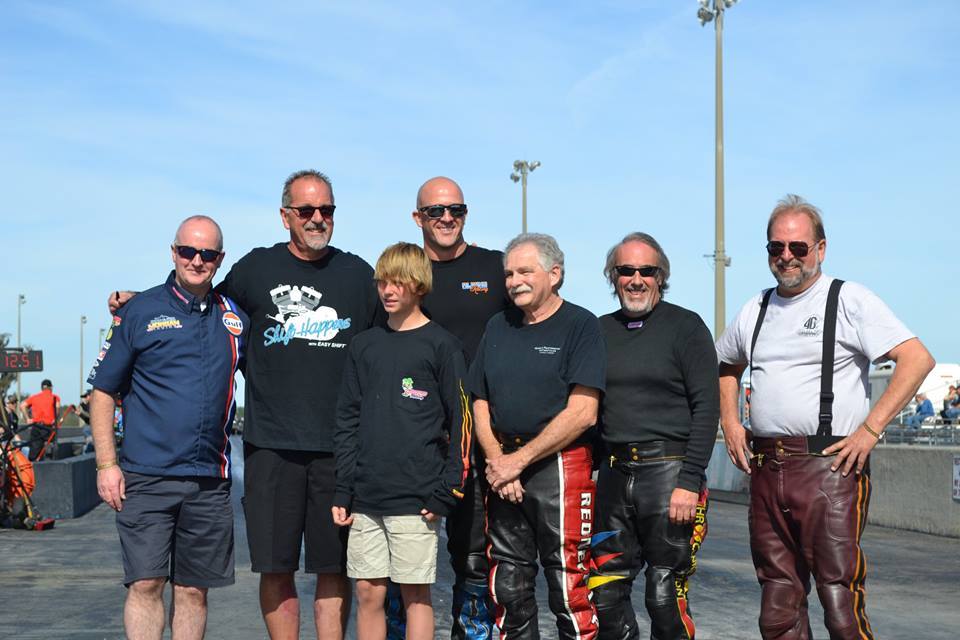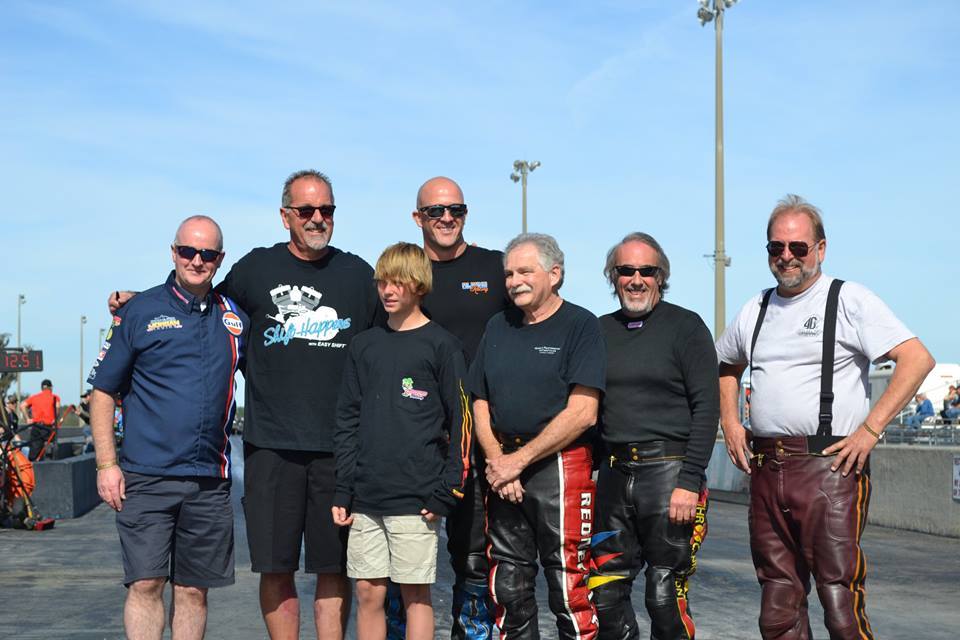 In the end Hand couldn't win enough rounds. He was ousted by Dave Vantine in the semifinals.
It was a very impressive weekend for the category as a whole. Both Vantine and top qualifier Sam Wills had career-best events. McBride was in the announcer booth for Wills' 5.88 and was at half track for Vantine's 5.77.
"I've never seen a 5.70 pass as a spectator. It was just awesome," McBride said. "I'm so happy for all of them. It's great for the class."
The hardest part for McBride was being at the racetrack without his motorcycle.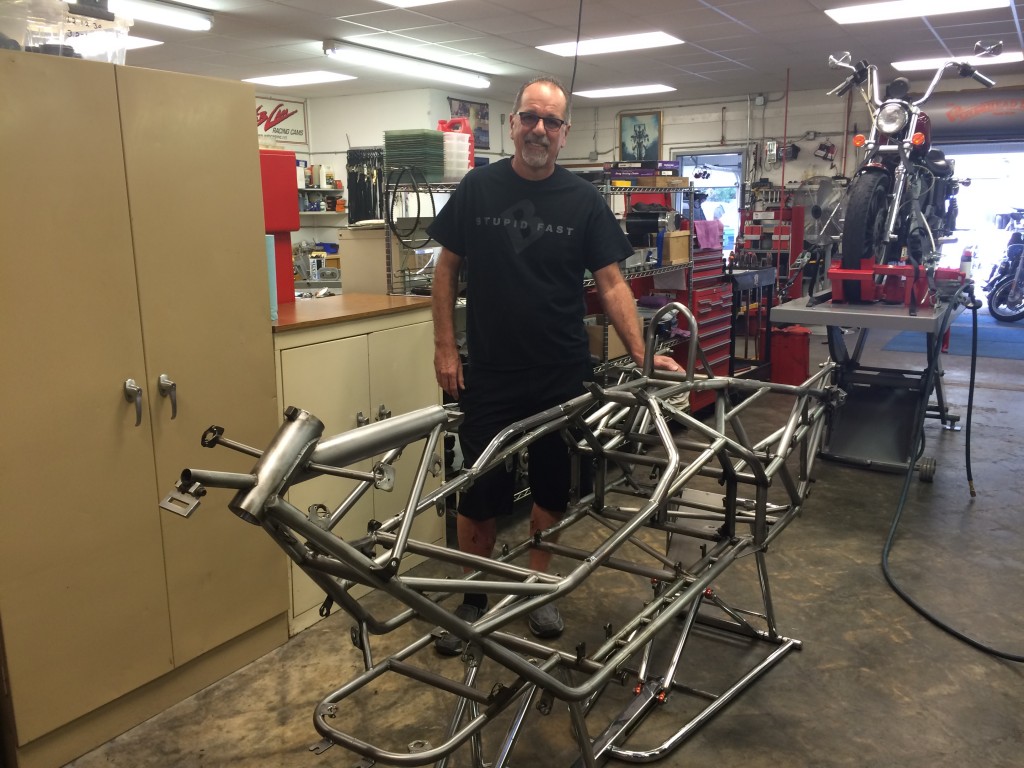 "Conditions were about as good as we have ever seen. If we had "Blue" there this would have been our best chance to run 5.60s," McBride said. "It was really strange being there and not racing. I really like the feeling of walking around with my stomach in my throat. It was not the same as a spectator."
After McBride collected his 15th championship, his crewman Roland Stuart flew to London, England for the British Drag Racing Hall of Fame (BDRHoF) Gala Awards Dinner at the Savill Court Hotel, Windsor Great Park, to represent the team. McBride and the late Top Fuel Motorcycle legend Brain Johnson were honored.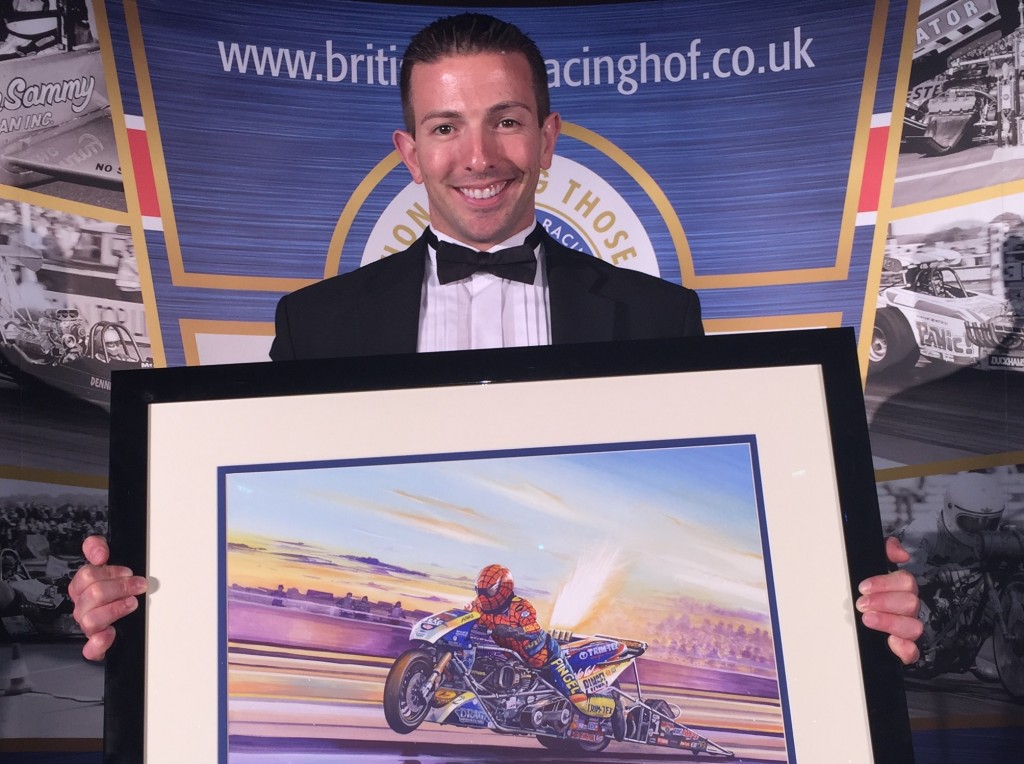 "It is more than I could put into words to be world known and appreciated. The British Drag Racing Hall of Fame did so much for me," McBride said. ""I wish we had something like that over in the States."
McBride now sets his sights on 2016.  First, he will make a stop at the 28th annual Performance Racing Industry Trade Show in Indianapolis, Ind., Dec. 10-12.
McBride hopes to test his new motorcycle in January.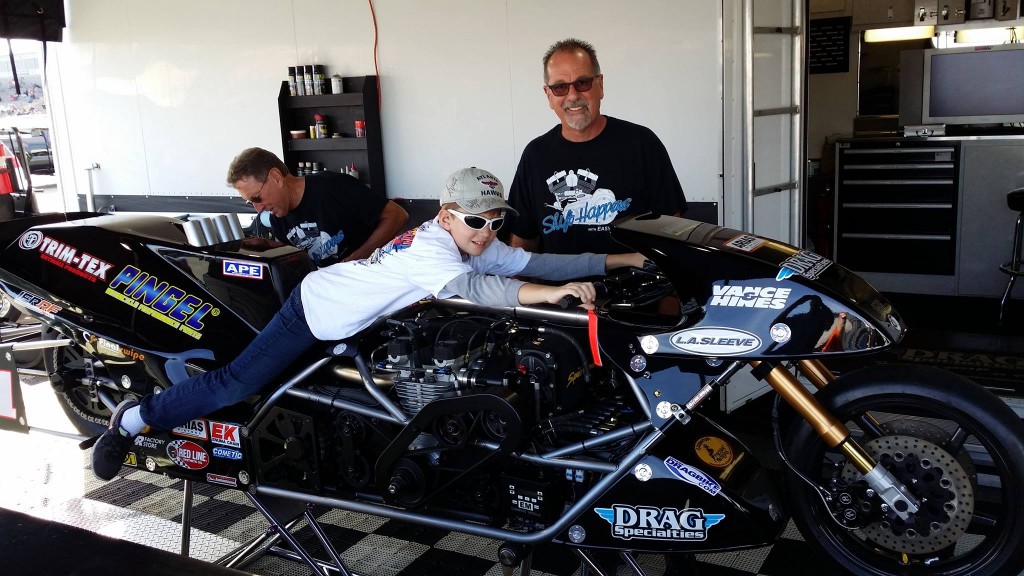 "It's been a long time coming," McBride said. "I'm very excited to finally get it out."
The Spiderman also hopes to take Blue back down the track at some point next season, probably towards the end of the year.
"Blue can't go out like that. We just sent the frame out to be repaired," McBride said. "I think by the end of the year it will be ready."
McBride also teased some big news that could make 2016 one of his best ever.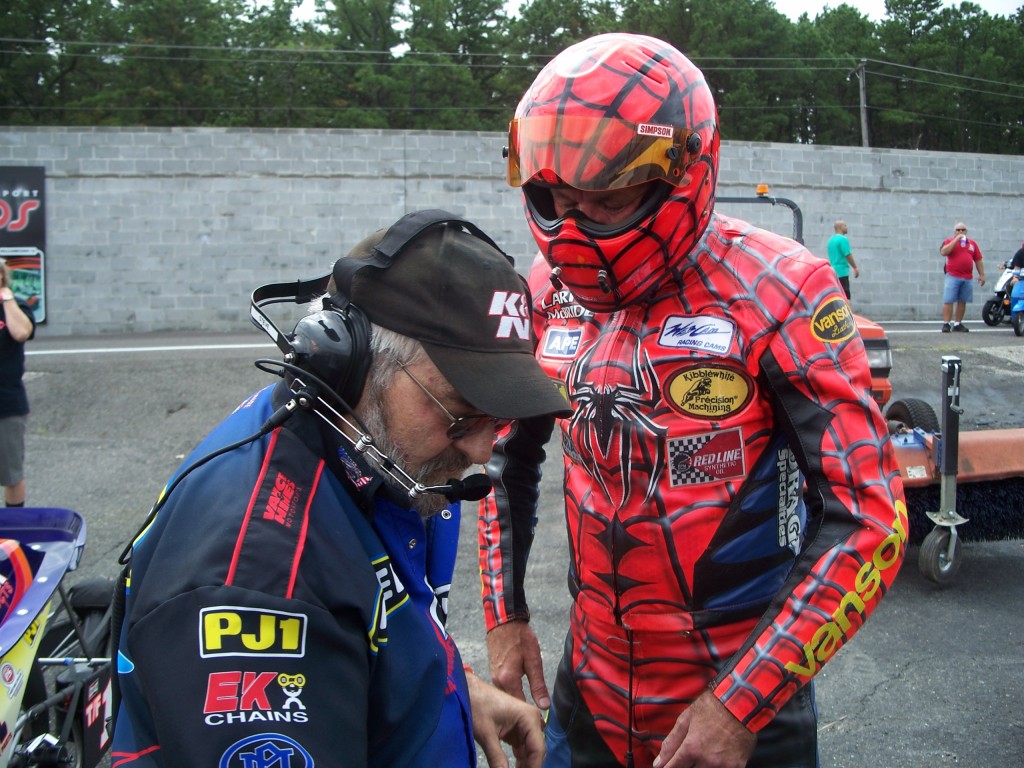 "After a couple very difficult months we are excited to unveil some big news for next season," McBride said. "It's too early to say, but we are very excited. Stay tuned."
McBride's greatest gift of 2015 came on the first day of December when he met his new granddaughter Makenlee Nicole Mathews.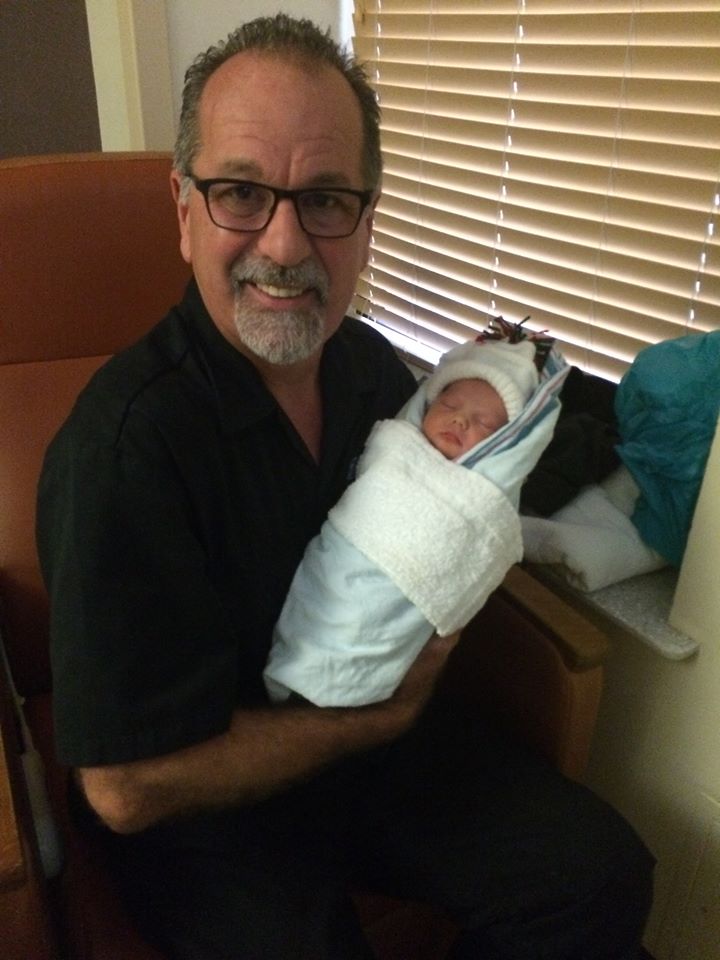 McBride thanked his primary sponsors; Pingel Enterprise, Trim-Tex Drywall Products, Drag Specialties-Parts Unlimited, Red Line Synthetic Oil Corporation and Final Swipe Merchant Services.
Web-Cam, Vance & Hines Motorsports, PR Factory Store, Ferrea Valves, Kibblewhite, Precision Machine, World Wide Bearings, Vanson Leathers, Millennium Technologies, Belt Drives Ltd, Simpson Race Products, Nitrous Express, APE, EK Chain, Arias Pistons, Cometic Gaskets, B&J Transmission, Carolina Cycle, L.A. Sleeve, PJ1, Mickey Thompson Tires, Valco, Goodridge, Carlisle Belts and Gates Belts.