David Vantine and the Canadian/American Vantine Nitrosports Top Fuel motorcycle team continues to rise in the echelon of Pingel Top Fuel history, running a 5.77 at 239 mph to win the Kibblewhite/Mann Hill Garage Manufacturers Cup World Finals at South Georgia Motorsports Park in Valdosta.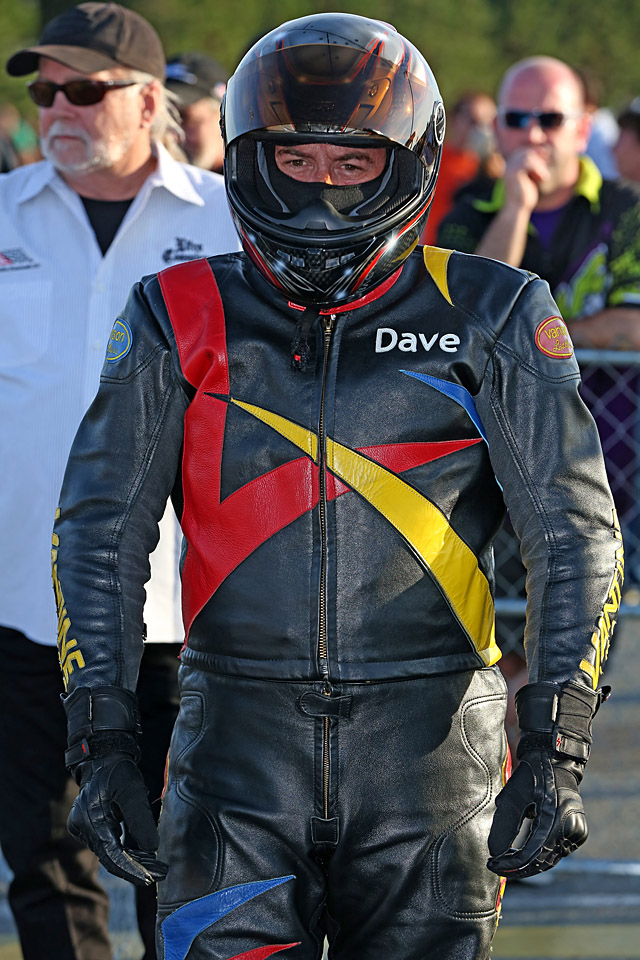 The pass was one of the all-time quickest of the sport, and comes right on the heels of a three 5-second pass weekend at October's International Drag Bike League finals.
The Man Cup race featured a very competitive field despite missing champion Larry "Spiderman" McBride, still nursing burns from his top-end explosion at Atco in September. With new bikes being built and delivered, Pingel Top Fuel will be bigger and better in 2016 and the Vantine Nitrosports team promises to be mixing it up at the top.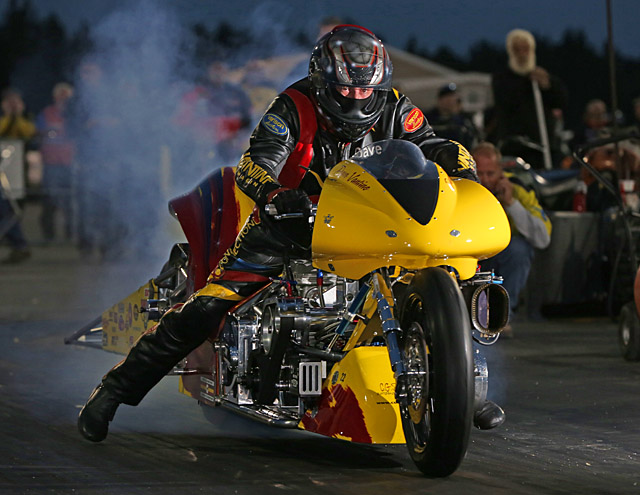 Watch the Valdosta Top Fuel action and an interview with Vantine, co-tuner Joe Taranto, and final round opponent Sam Wills
"Special thanks to Greg Pollard, and Larry and Steve McBride," said Vantine. "And the team—Joe Taranto, Joe Hahn, Jim Althaus, Genie Muldoon, Pete Vantine, and the awesome employees of Vantine Imaging (http://www.vantineimaging.com/home.html), whose hard work allows me to come here and do this."
contact: David Vantine at dvantine@vantine.com
for media inquiries: Tim Hailey timhailey@eatmyink.com
This report was prepared by Tim Hailey
Enjoy everything there is to read, see and watch about motorcycle drag racing and more at http://www.eatmyink.com