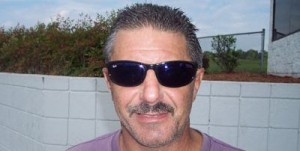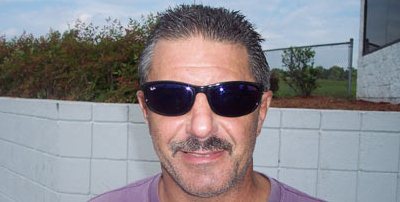 All that experimenting is paying off with a big win for the Bammer/Starlight Tattoo Nitro Harley Drag Race Team featuring Larry "Drums" Brancaccio. The Numidia Dragway in Numidia, PA was the scene of Brancaccio's first win of the season with the All Harley Drag Race Association at the Liberty Nitro Nationals presented by Vreeland's Harley-Davidson.
After somewhat annoying electrical problems slowed the start of the Bammer/Starlight Tattoo's 2011 race season, Brancaccio came to this normally quiet Pennsylvania community loaded for the points hunt. Brancaccio's win can be attrituted to his dazzling reaction times. After taking out local Dean Comunal in the Screamin' Eagle Top Fuel field, Drums earned a bye-run in round 2. He took advantage of the bye to run his quickest and fastest run of the weekend with a 6.905 ET with a 186.43 mph.
In the final round, Brancaccio took out the reigning point's leader, Doug Horne of Aberdeen, MD, again his reaction time of .028 was the deciding factor.
According to Brancaccio, "It was a great day, our team was on track, and my reaction times took us to the winner's circle. We were feeling great all the way home until traffic on the Jersey Turnpike slowed to a crawl. It took us 3 hours to go 10 miles, I hate going slow." We know, Drums, we know.
Brancaccio is proudly sponsored by: Starlight Tattoo, Capone Landscaping, Keith's Custom Seats, World Wide Bearings, Vanson Leathers, Central Metal Fabricators & special thanks to: Barnett Clutches & AutoLite.
Check your calendar and see Drums and the Bammer/Starlight Tattoo Nitro Harley at:
June 4-5  Ohio Bike Week Nationals Presented by The Northern Ohio Harley-Davidson Dealers  at Summit Racing Equipment Motorsports Park, Norwalk, OH, June  25-26  Northeast Nitro Nationals at  Atco Raceway,  Atco, NJ