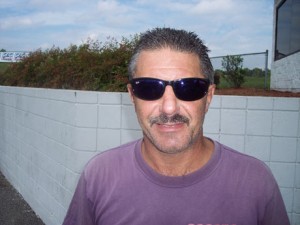 Larry "Drums" Brancaccio of Bammer Racing, Nutley, NJ,  is pleased to announce that JIMS will be on board as a product sponsor as they compete in 2015 IHRA Nitro Jam Spring Nationals Harley Series.
Looking to take his 97th career win early this season Brancaccio will be sporting JIMS decals and banners.  Michael Hopkins, crew chief is also glad for the JIMS support.  "We use JIMS parts and have been impressed with the reliability and performance of the rocker shafts and tappet guides that we use under heavy duty NITRO power."
Brancaccio is detailing Bammer Racing's 2015 schedule but will kick off the season March 13-14 with the IHRA Nitro Jam at State Capital Raceway in Port Allen, LA.
Sponsors for 2015 include:
Central Metal Fabricators     www.centralmetalfab.com
Richard Murray
JIMS    www.jimsusa.com
Keith's Custom Seats   www.keithscustomseats.com
World Wide Bearings   www.worldwidebearings.com
Capone Landscape    www.caponeracing.com
Vanson Leathers       www.vansonleathers.com
Tattooville Tattoo   www.tattooville.com
Chris DiMaggio Property Services  cjd@franklinsteakhouse.com
Paul & Michael Ray of Silver Eagle Environmental Solutions