The month of August gives a little break to many of the classes of the AMRA, but there is no rest for the members of ProMod.  With the end to the 2016 season on the horizon, several teams have rented tracks for private testing, while other teams are rebuilding their engines with hopes to bring home a big win.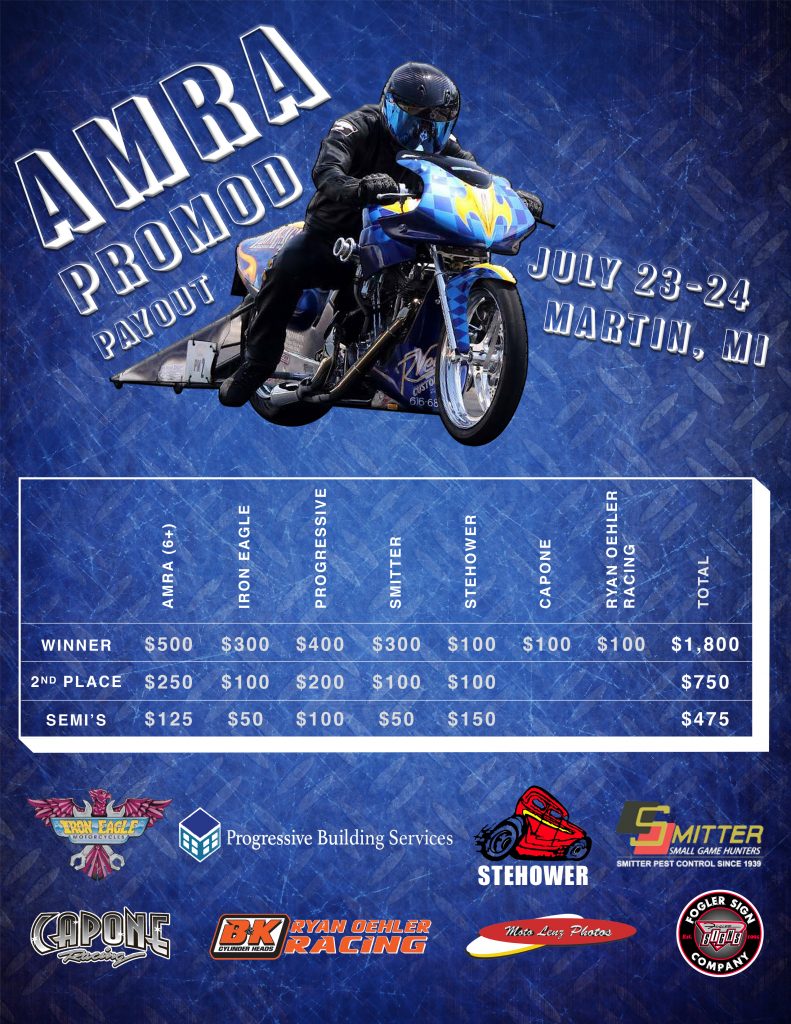 The past AMRA race from Martin Michigan was a literal wash due to heavy rain showers that hit the track early Sunday morning.  Ryan Oehler took the number one qualifying spot with an ET of 8.49 at 154.48 mph.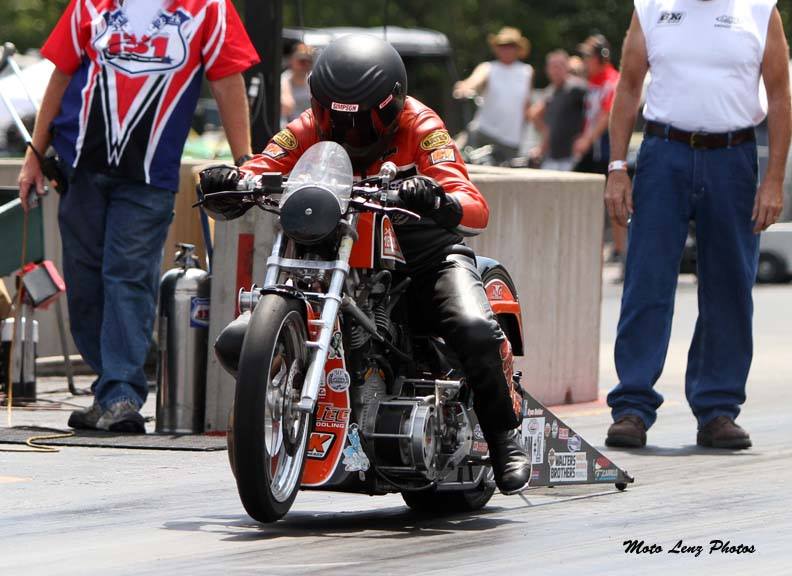 Ryan was deadly consistent during qualifying, with runs of 8.51, 8.51, and 8.49 all in a row.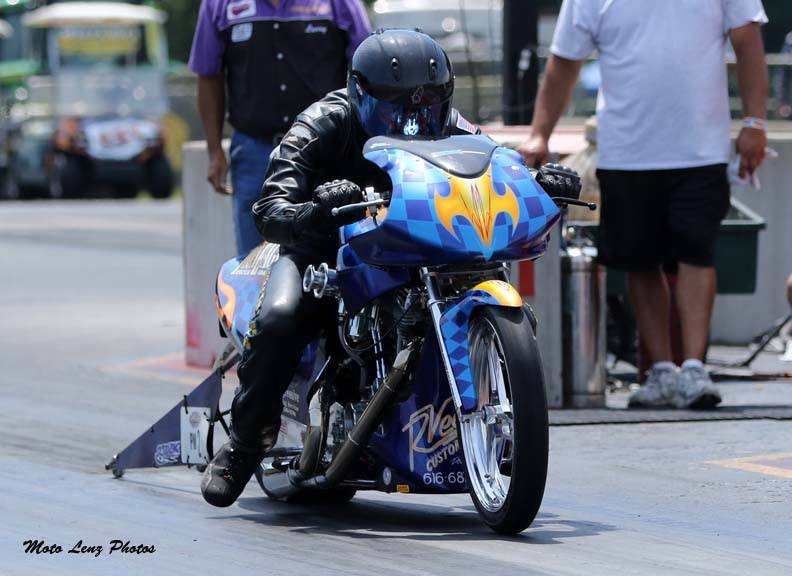 Clayton Danford and Larry Pratt made some serious improvements and jumped to the number two spot of the ladder with an ET of 8.52 at 159.80 mph.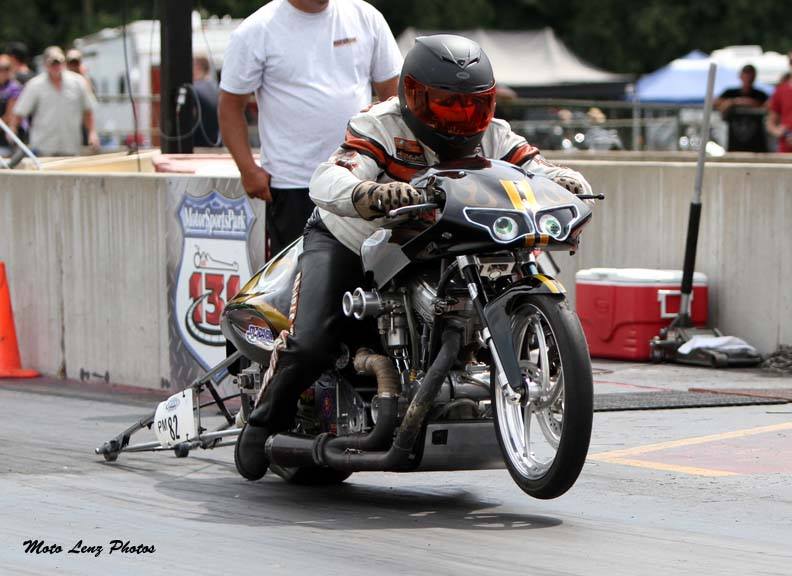 Shane Pendergrast was sitting pretty in the number three spot with and ET of 8.57 at 157.40 mph.  Shane nearly set the mph record on Saturday with several runs in the 160+ mph range.  Henry Stanton made a huge jump with their new engine and took the number four spot with an ET of 8.58 at 158.62 mph.  Hank and his crew chief Mike Stocum have been working very hard to find the gremlin and now they squashed it like a bug!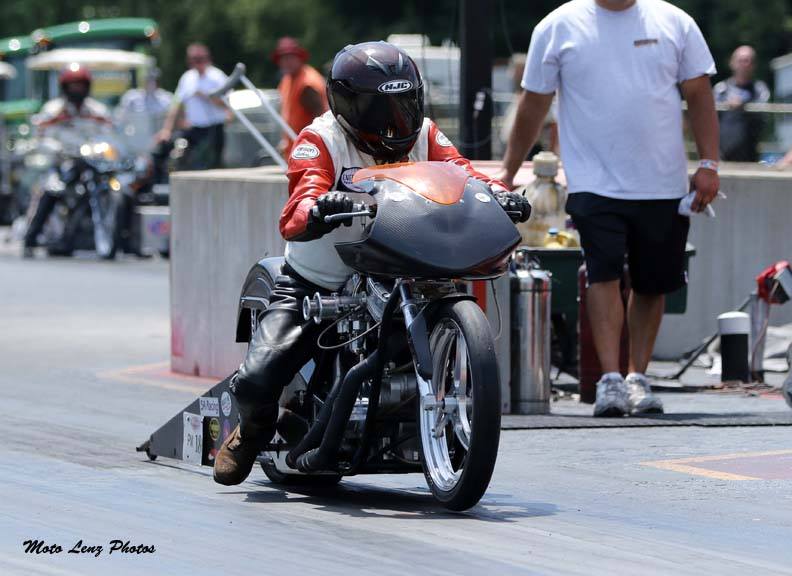 Gary Douglass took the number five spot with an ET of 8.61 at 152.03 mph.  John Price was not far off the mark and took the number six spot with an ET of 8.72 at 153.53 mph.  Kyle Leblanc has been making improvements and took the number seven spot with and ET of 9.15 at 145.16 mph.  Jerry Lee was really hoping to lay down some serious runs for his local fans but was unable to make the ladder due to a major engine failure during his first test run of the day.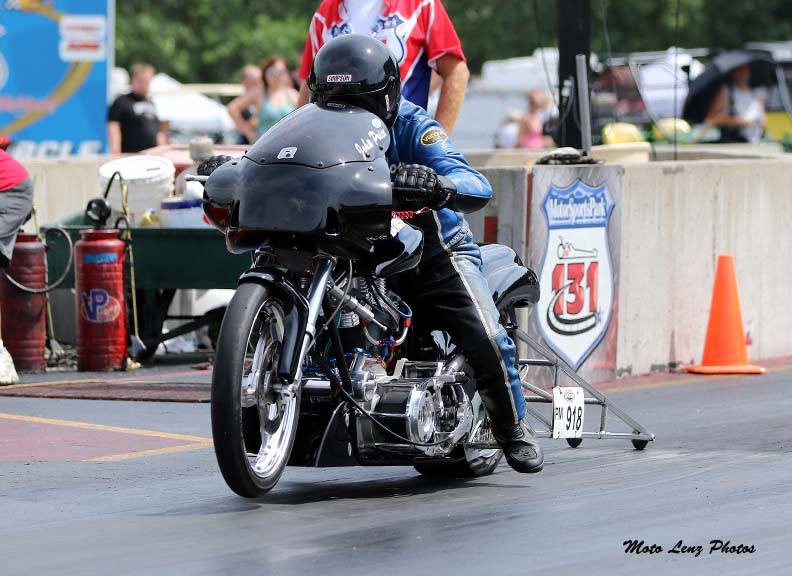 Sunday was race day but these guys would have needed boats if they were going to make passes down the awesome US 131 raceway.  In regards to weather the AMRA has been very lucky these past few years and was able to dodge the rain for nearly two years, but that wasn't the case at Martin Michigan.  If the rain wasn't bad enough the ProMod class was running for its second largest purse in history.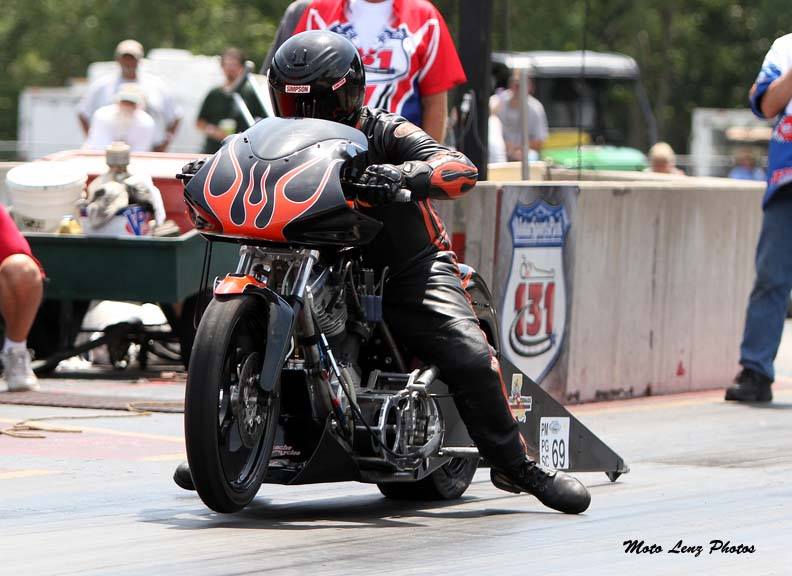 Larry Pratt of Iron Eagle and Ryan Oehler were able to drum up another huge purse of $1800 to win thanks to their many great sponsors that include, Frank Capone, B&K Cylinder Heads, Iron Eagle, Flyin Ryan Racing, Smitter Pest Control, Moto Lenz Photos, Fog Designs, Progressive Building Services, and Stehower Auto Repair.  The only good news is that these sponsors will roll over the payout to next year making the payout huge.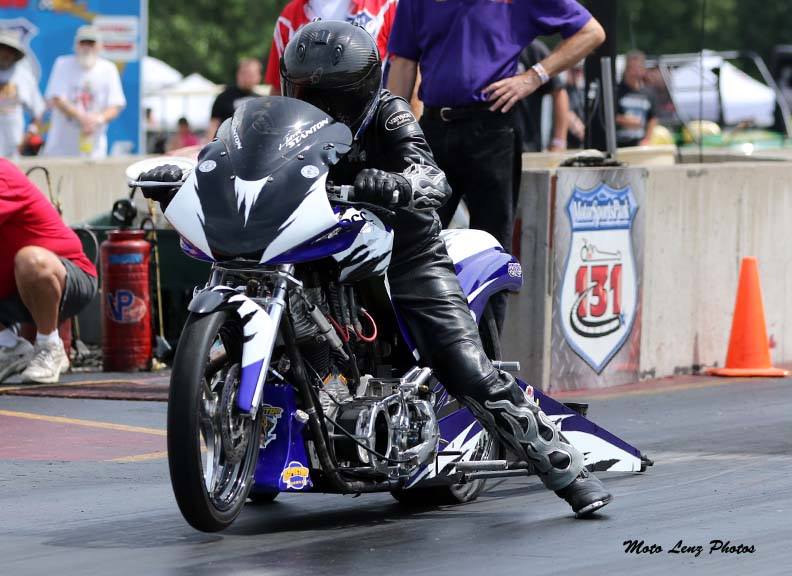 With September here the members of the AMRA's ProMod class hope to do battle once again at Bowling Green's Beech Bend Raceway on September 24-25.  Stayed tuned to hear more about the World's Fastest Gas Harley's as they come to a track near you!