The Northern Nationals was not short on suspense and unexpected twists and turns throughout the day and night. The International Hot Rod Association (IHRA) season-ending professional finale came down to the final runs and teams having to overcome some challenging weather conditions at US 131 Motorsports Park.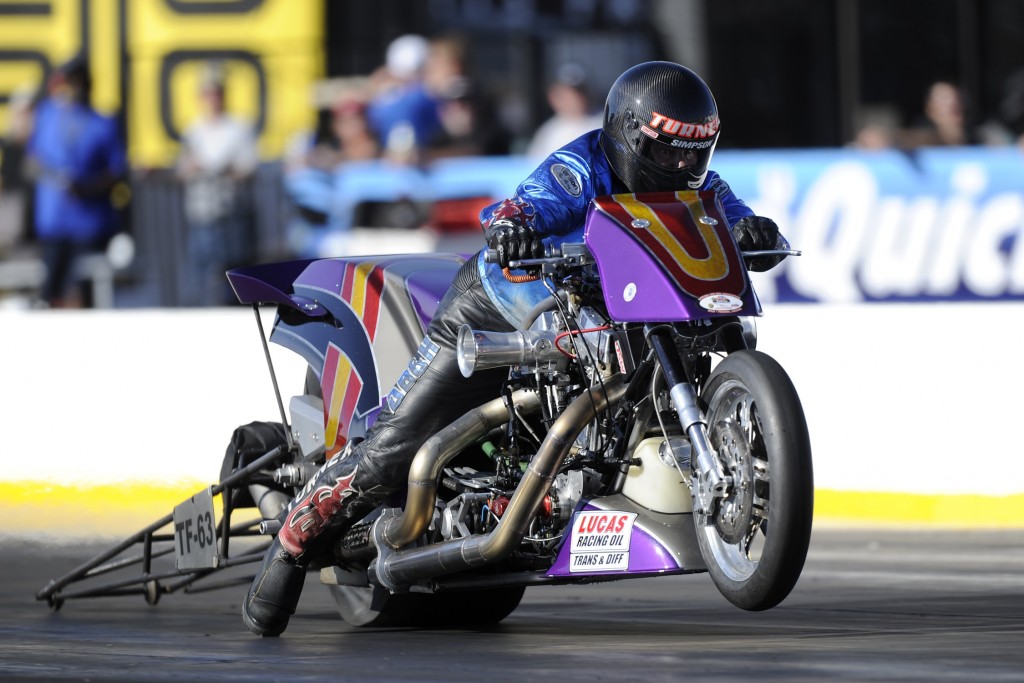 Mother Nature once again came into play in Martin, Michigan and prevented teams from starting on schedule. Once the rain showers moved through the area, the track temperature changed drastically and things heated up. The professional classes made one late afternoon qualifying run and moved into eliminations an hour and a half later. The results for the remainder of the day were nothing less than spectacular.
The IHRA Nitro Motorcycle class had some unexpected twists and turns after points leader Jay Turner failed to qualify for the Northern Nationals.
The 2015 World Champion had bike issues on both qualifying runs and never made it to the tree for a pass. Bob Malloy sat second in the point standings heading into US 131 Motorsports Park but was knocked out of contention in the first round of eliminations, giving Turner back-to-back IHRA Nitro Motorcycle World Championships.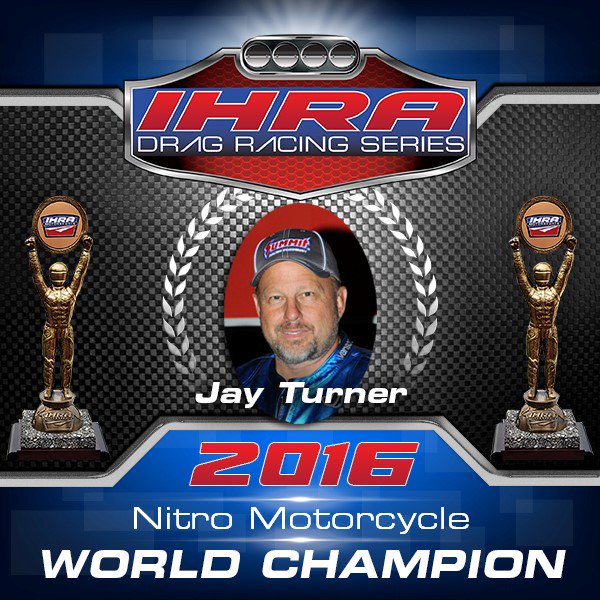 Frank Capone landed in the winner's circle after he defeated Tii Tharpe in the final round. Capone ran a 6.459 at 220.26 mph to Tharpe's 6.503 at 200.80 mph and garnered his first IHRA Ironman.