The International Hot Rod Association (IHRA) Drag Racing Series will wrap up the 2016 season with four championship titles yet to be determined in the final event of the year at the Northern Nationals at US 131 Motorsports Park in Martin, Michigan on August 12 – 13, 2016.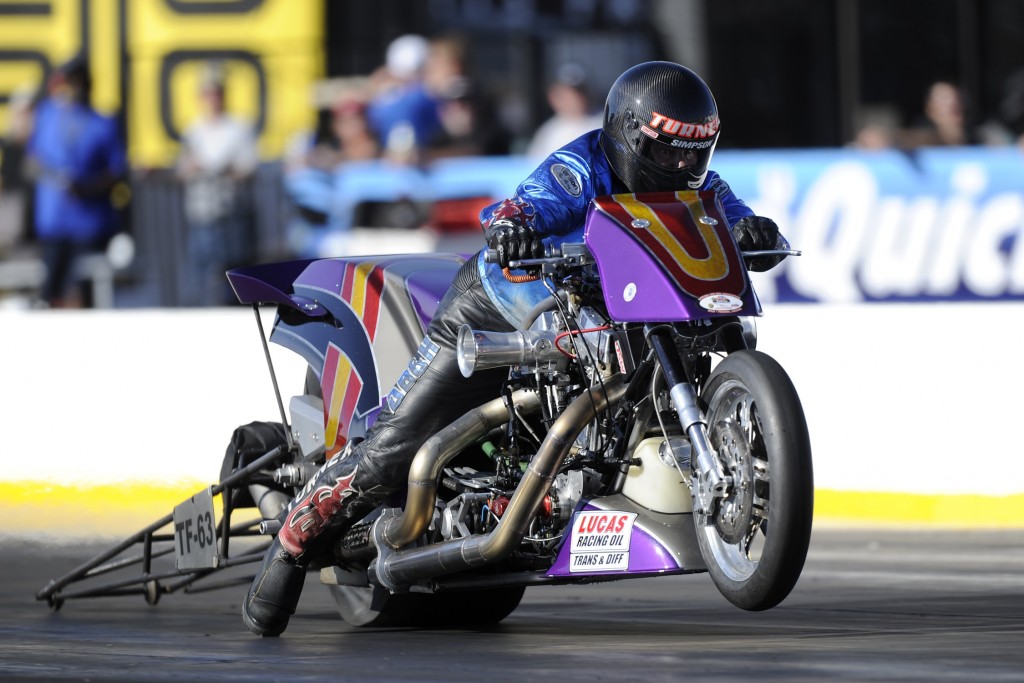 The Nitro Motorcycle class champions will be determined during qualifying rounds on Friday, August 12.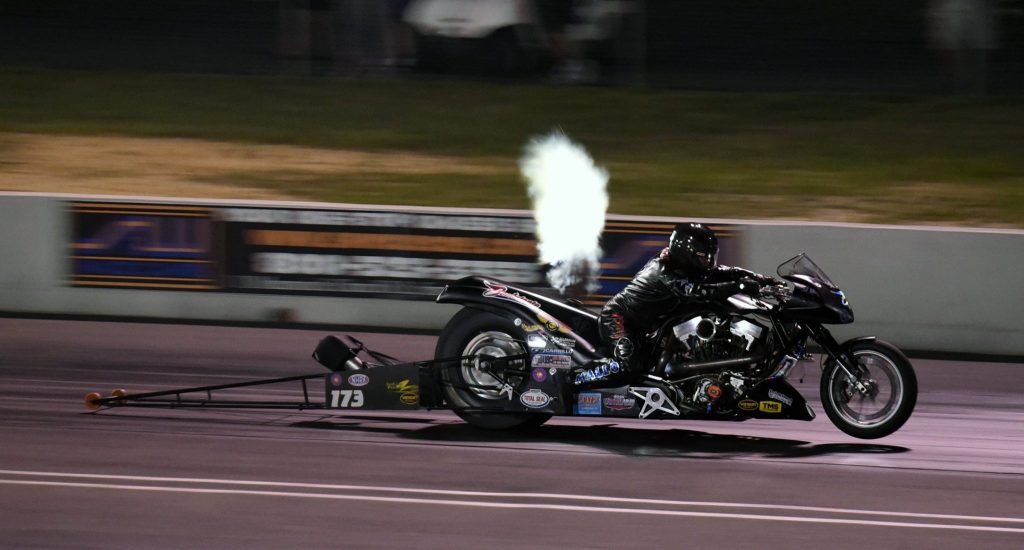 2015 IHRA Nitro Motorcycle World Champion Jay Turner is looking to defend his title against Bob Malloy. The Julian, North Carolina native currently has a 114-point lead over Malloy as they head into the Northern Nationals. Turner needs to advance into eliminations in order to secure IHRA Nitro Motorcycle back-to-back championships. The title would mark Turner's fifth professional drag racing championship. He has tallied three wins during the 2016 season – Good Vibrations Texas Nationals, Mopar Canadian Nationals and Mopar Rocky Mountain Nationals.
"2016 has been a great year so far!  The competition has been the toughest yet and we have been fortunate enough to be leading in the points going into the last race of the season. There has been 19 teams to take part in this years IHRA Nitro Motorcycle class and we haven't taken it easy on each other, the level of competition has definitely been raised this season," Turner said.  "Take the President's Cup Nationals at Maryland International Raceway for example, 11 bikes competing for eight positions where the No. 1 qualifier (Tracy Kile) runs a 6.253 and the No. 8 qualifier (Jason Pridemore) runs a 6.508 and a 6.372 pass puts you in the middle of the field…we are a tight knit group but that weekend, once we rolled into the water…it was on!  We are going to do our best to hold off the rest of the field and hopefully leave the Northern Nationals at US 131 Motorsports Park in Martin, Michigan with the Championship."
The professional championship finale takes place at the Northern Nationals at US 131 Motorsports Park on August 12 – 13. Tickets are available online at www.US131MSP.com or for more information on the IHRA, visit www.IHRA.com, www.Facebook.com/IHRAMotorsports or follow @IHRA on Twitter.
Entry list
Nitro Motorcycle
Jay Turner
Randal Andras
Frank Capone
Rickey House
Tracy Kile
Bob Malloy
Jake Stordeur
Tii Tharpe
Jason Pridemore