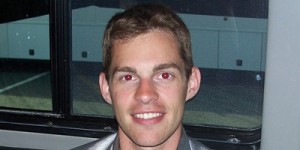 Two former champions, Harley-Davidson Screamin' Eagle®/Vance & Hines riders Andrew Hines and Eddie Krawiec, are set to open the 2011 Pro Stock Motorcycle racing season at the 42nd annual Tire Kingdom NHRA Gatornationals, March 11-13. Supported by an experienced crew and propelled by the power of the team's Harley-Davidson® V-Rod® motorcycles, Hines and Krawiec each expect to contend again for the Pro Stock Motorcycle title in this historic 60th season of NHRA drag racing competition.
"We are feeling pretty confident," says Krawiec, who raced a Harley-Davidson V-Rod to the championship in 2008 and will be looking to defend his 2010 Gainesville race win. "We've made some key changes to the bikes, and we have a big advantage in having two experienced riders who like the same set-up, so we can share data and go with a similar tune-up. That said, I don't think the Pro Stock Motorcycle class has ever been this competitive. To regain the championship, we are going to have to be on top of our game at every race."
The Harley-Davidson Screamin' Eagle®/Vance & Hines team was one of the most successful operations in pro drag racing in 2010. During the 17-race season, Hines and Krawiec combined for seven event wins, 11 final-round appearances, and set two national e.t. records. Hines appeared in the finals nine times and scored wins at Houston, Atlanta, Denver, Brainerd, and Reading. Krawiec had wins at Gainesville and Pomona. Hines was the top qualifier for the six-race NHRA Full Throttle Countdown to the Championship playoffs, and led the class until the final event of the season. Hines missed winning a fourth NHRA world championship by just four points. Krawiec finished third in the Countdown standings.
"I think 2010 was probably the best season of my career," said Hines, who won three consecutive championships in 2004-06. "I've got nothing to hang my head about, and I'm feeling good about this season. I was hands-on with the V-Rod bikes in the shop over the winter, which will help give me a more intimate understanding of how everything is working this season."
Hines says the team will be racing the same Harley-Davidson V-Rod bikes they used last year, but changes were made to the frame to improve weight distribution.
"We also stiffened up the wheelie bars, which should help keep the bikes tracking straight," says Hines. "Our engine program was aimed at making more power."
Matt Hines, older brother to Andrew and also a three-time NHRA champion (1997-99), returns as crew chief for the Harley-Davidson Screamin' Eagle®/Vance & Hines team.