High Performance Lubricants announced that they will be continuing their partnership with three-time NHRA Pro Stock Motorcycle world champion rider Angelle Sampey and Cory Reed with Team Liberty Racing.
"David Ward and High Performance Lubricants approached me with open arms when I returned to racing," Sampey said. "He [Ward] got us out there and was my first sponsor that came on board when I returned in 2014. I developed a relationship with Ward that goes beyond racing; he's more like family to me now."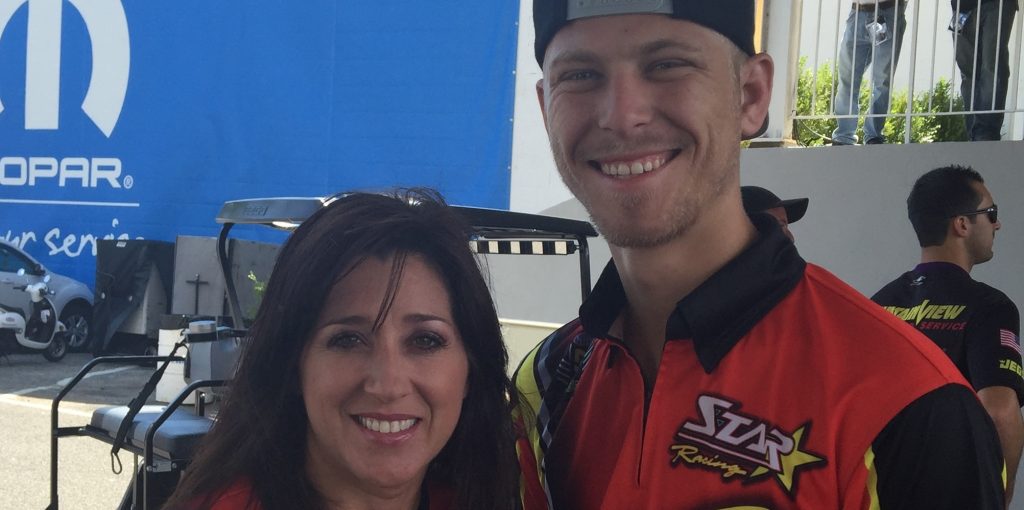 Team Liberty Racing and High Performance Lubricants will be maintaining their business relationship as Angelle pursues her fourth world championship in 2017 with teammate and 2016 Rookie of the Year recipient Cory Reed. The duo formed Team Liberty Racing at the end of 2016 and will be led by co-crew chiefs Chris Rivas and Ken Johnson. Notably, Rivas is also a land speed record holder using High Performance Lubricants.
"From what I've seen since we started using High Performance Lubricants, we've had much less wear and tear on our parts and less injury to the engine," Sampey added. "High Performance Lubricants and David Ward always make sure they're protecting our stuff with their oil and our investment in these new motors. They're always looking after the health of our equipment. I'm really proud to have them be a part of our team."
"We are delighted to have a continued relationship with Angelle and Team Liberty," High Performance Lubricants' David Ward said. "In a day where most people believe 'oil is oil,' we value teams who genuinely appreciate our synthetic oils for what they bring to their teams in terms of reliability and performance. We are fortunate to have a world class molecular level chemist as our technical director as well as a $600,000 oil lab in our facility to ensure that the products we deliver are truly high performance"
The NHRA Pro Stock Motorcycle season begins at the Amalie Motor Oil NHRA Gatornationals on March 16-19, 2017