It's time!
The bitter winter has come to an end and spring is again ushering in the promise of tire smoke and record-shattering motorcycle drag racing action on the East Coast.
The nation's largest all-motorcycle drag racing series, the Mickey Thompson IDBL (International Drag Bike League), is set to begin another season of thrilling, side-by-side racing at Maryland International Raceway, April 21-23, at the Pingel Spring Nationals.
Before this season's championship battles get underway, Friday evening will boast a special treat with the 2016 championship awards presentation starting at 8 p.m. on the track's stage behind the timing tower.
When official qualifying begins, the world's quickest street-bike racers of Orient Express Pro Street will be poised for perhaps one of the most competitive seasons yet. Veteran racer and three-time defending PST Champion Joey Gladstone has switched to the Pro Stock Motorcycle class. With Gladstone's new demanding schedule, will he be able to stay in the IDBL fight?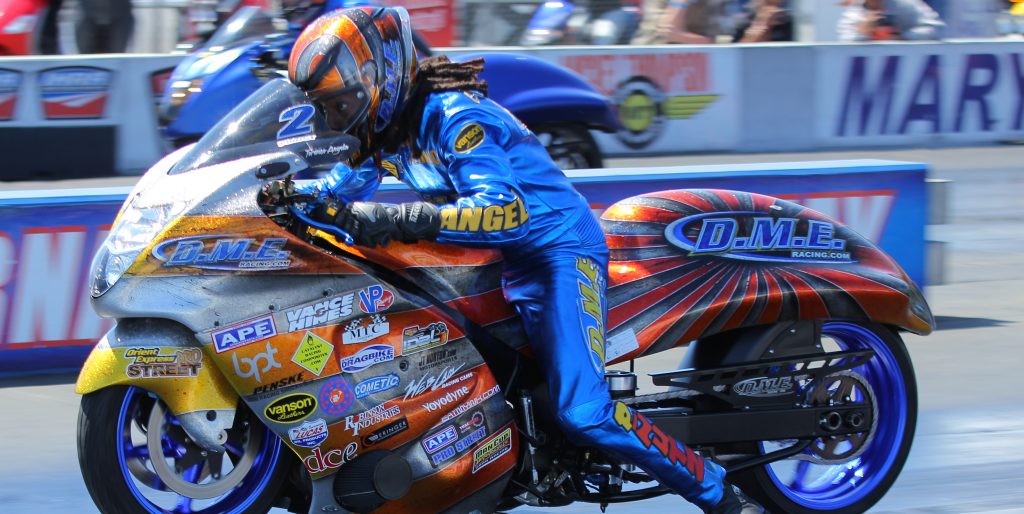 Who will step up? Gladstone's former D.M.E. teammates Terence Angela and Jason Dunigan, and former champion Rodney Williford have already put in solid performances this season. Ehren Litten, Jeremy Teasley and Ronnie Mitchell riders are also expected to vie for a title. Will one of these individuals prevail as the man to beat, or, will we see new faces emerging to take over the reins?
In an effort to tame the no-longer-produced P1 tire controversy, the IDBL announced back in January a major rule revision for the Pro Street category in which contestants are now allowed to use any DOT approved front or rear tire. This new rule completely opens up the racer's ability to experiment with new combinations and put a brand new spin on their programs.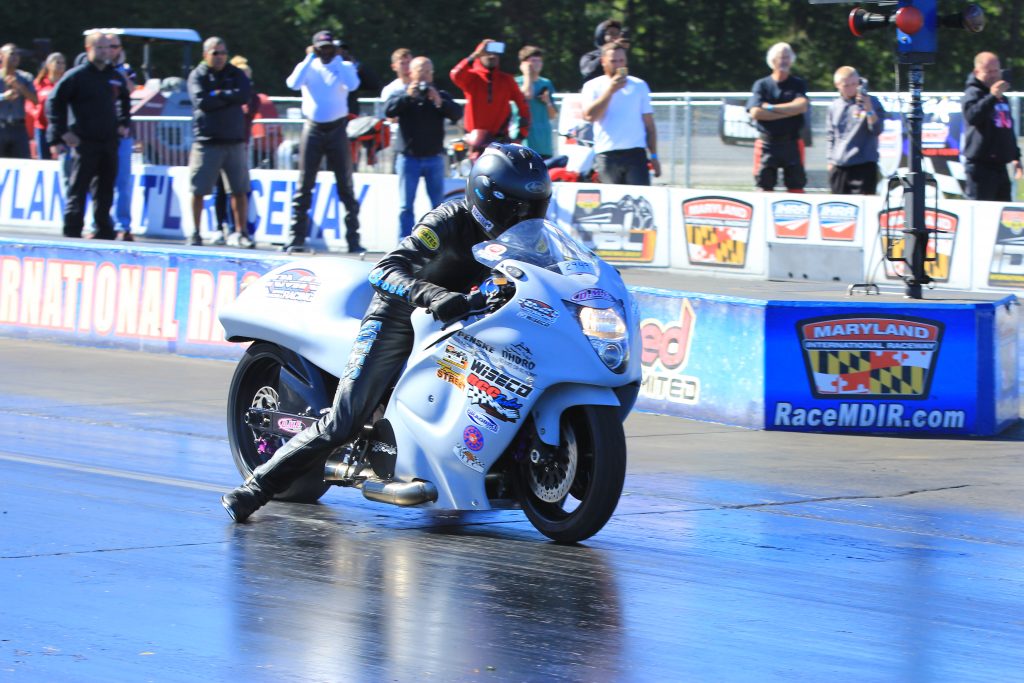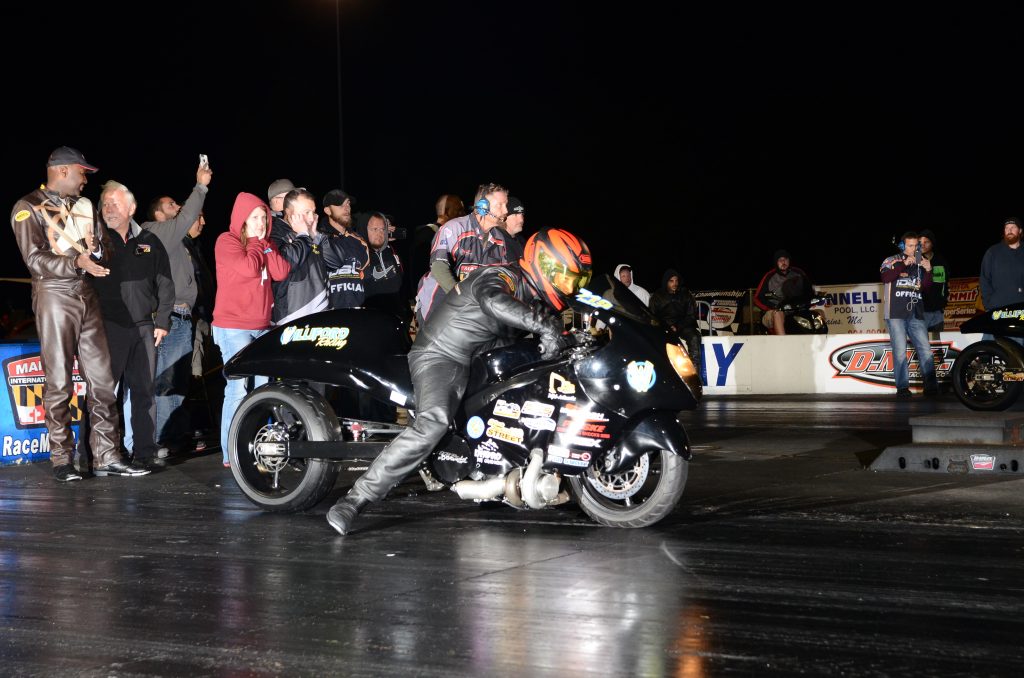 As usual a huge turnout of sportsman and bracket racers are expected to fill the MDIR pits in an attempt to gain valuable championship points.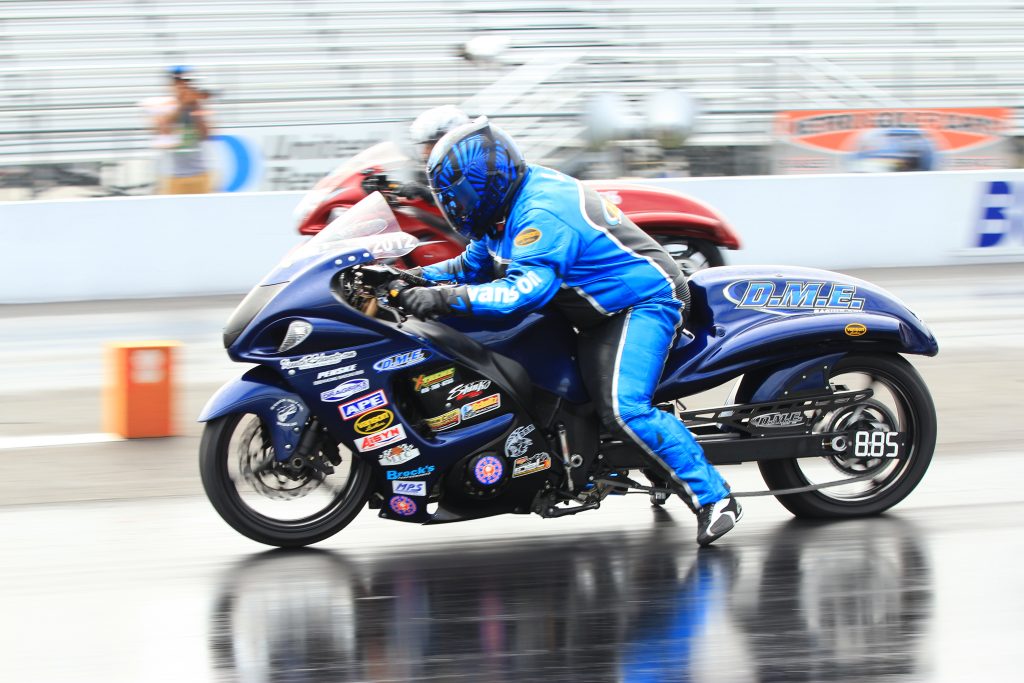 "I am super excited for the 2017 IDBL season and racing with some of the best racers in the country. I race all the series and the toughest racers are in the IDBL," Worldwide Bearings Crazy 8 and Shinko Pro ET defending champion Dustin Lee said. "It's really hard to win an IDBL Championship, and it's even harder to back one up for consecutive seasons. I'll do my best but it's going take some luck!"
Defending APE Top Sportsman Champion Jay Windsor has a plan to keep the pressure low.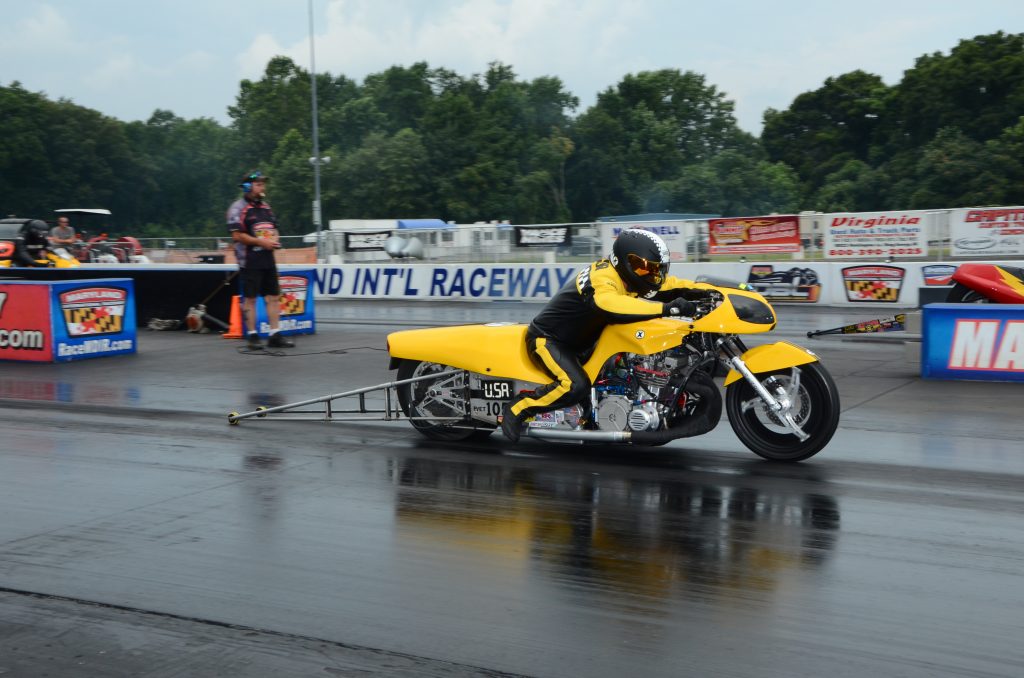 "My plans for this year are the same as every year, and that is to have fun racing with my wife. We race to have fun and let the points work themselves out," Windsor said. "So, if we defend our title, great, if not, so be it. We plan on attending the opening event as well as all of the races on the 2017 IDBL schedule."
Ron Procopio Jr., defending Vance & Hines 4.60 Index champion and one of the most successful racers to compete at MDIR, is poised to defend his title.
"I'm ready as I can be! 4.60 is a hard class to be in. There are a lot of great racers, so every race can have a different winner," Procopio said. "All I can do is run my race and hope for the best."
The 2017 Mickey Thompson Tires IDBL race season will again feature top payouts, plus a contingency program made possible by some of the best companies in the powersports industry. With the nation's best racers, a stellar facility, and multiple classes including, Orient Express Pro Street, D.M.E. Real Street, Vance & Hines 4.60 Index, The FBR Shop 5.60 Index, Worldwide Bearings Crazy 8's, APE Trac King Top Sportsman, Shinko Tires Pro ET, LadyLaw.com Street ET, there is something for every racer, sponsor, fan and fanatic.
There have been several exciting announcements during the off-season including new sponsors and the addition of the Top Fuel Harley and Import and Pro Mod Championship Series, plus the comeback of the ever popular grassroots 600 Supersport exhibition class, both to be contested at the tour's two biggest events on July 28-30 and October 6-8.
Come join us for the 20th Annual Pingel Spring Nationals April 21-23 at Maryland International Raceway and be a part of the excitement!