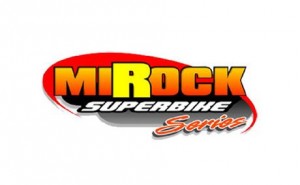 Ralph Medrano Jr. of Miami spoiled the going away party for Rodney Williford and his turbocharged Suzuki Sunday, beating the MIROCK Superbike Series champion in the final round of the Lee's Performance Fall Bike Nationals at Steve Earwood's Rockingham Dragway.
The turbo Suzuki, owned and ridden by Rodney Williford of Simpsonville, S.C., won't be eligible to participate in the Outlaw Pro Street division under new MIROCK guidelines adopted for the 2007 season.
Williford, the Rougemont, N.C., rider who had won two consecutive MIROCK races to ice the championship, wasn't his usual dominating self at the Fall Nationals. Although he lowered the Rockingham Dragway and national records to 6.918 seconds during qualifying, he wasn't able to come close to that time during eliminations.
That said, he was good enough to reach the final round, beating distaff rider and two-time MIROCK series winner Angie McBride of Lewisville in the semifinals. In the final, though, Medrano never trailed, using a 7.022 second time at 193.57 miles per hour to best Williford's ailing 7.190 at only 167.61 mph.
Other winners in the eighth and final race in the MIROCK Series included Jason Miller of Mechanicsville, Md., whose final round time of 7.697 seconds at 188.60 mph, which turned back series champion Anthony Navarro of Royersford, Pa., set a new world record in the Pro Sport Bike class; George Sucrose of Pittsboro, who beat Shawn Welch of Goose Creek in the Honda-Suzuki of Sanford 5.60 Heads Up class; and Jason Zittle of Hanover, Pa., who prevailed in Quick 32.
Perhaps the most impressive performances, however, were those turned in by Pro ET winner Shayne Proctor of Indian Head, Md., and Street ET champion Patrick Williams of Covington, Ga. Proctor had to win eight rounds of racing and Williams seven to claim their respective championships. Each category attracted more than 100 riders. The total entry for the weekend was 712 riders in six classes.
The Wake Forest-based husband-wife team of Ronnie and Robin Procopio also figured prominently in the season final. Ronnie won the 5.60 Heads-Up Championship and then finished second to his wife in the FBR Shop Quick 32 class.