In a letter to the media Nitro Harley racer Dennis Fisher wrote –
The off-season has been one of reflection that has resulted in the decision to hang up the leathers and liquidate the race team. And no, this wasn't the result of a Top Fuel Harley groupie telling me I had no business showing up until I had a competitive package – but that's a story for another day.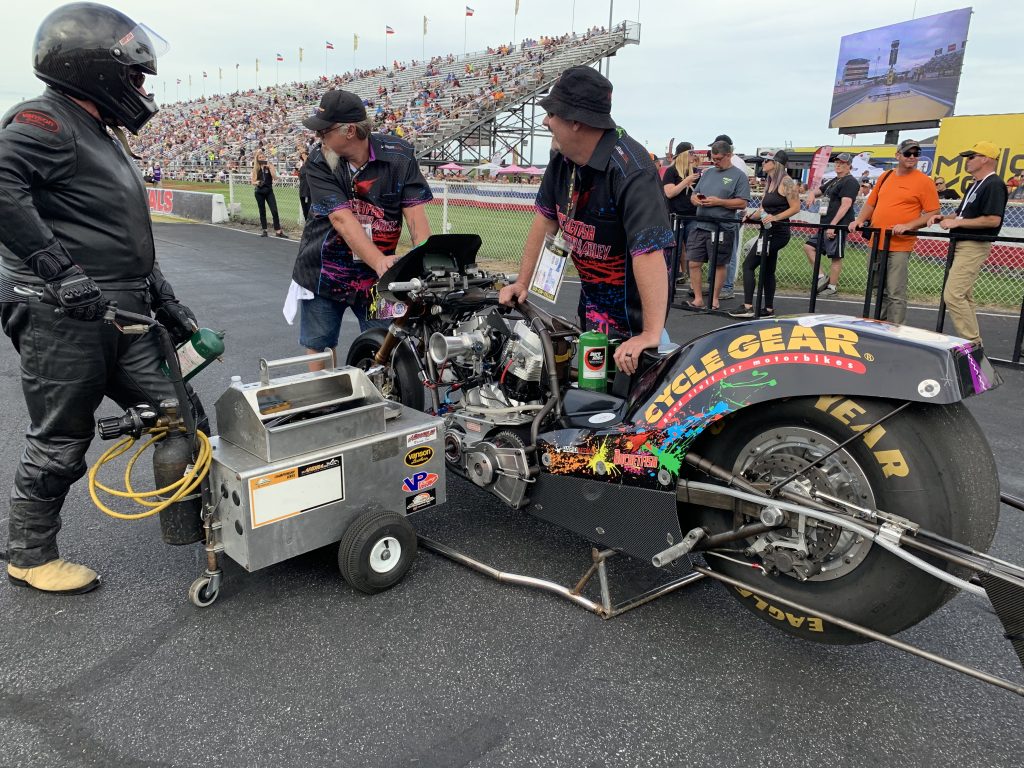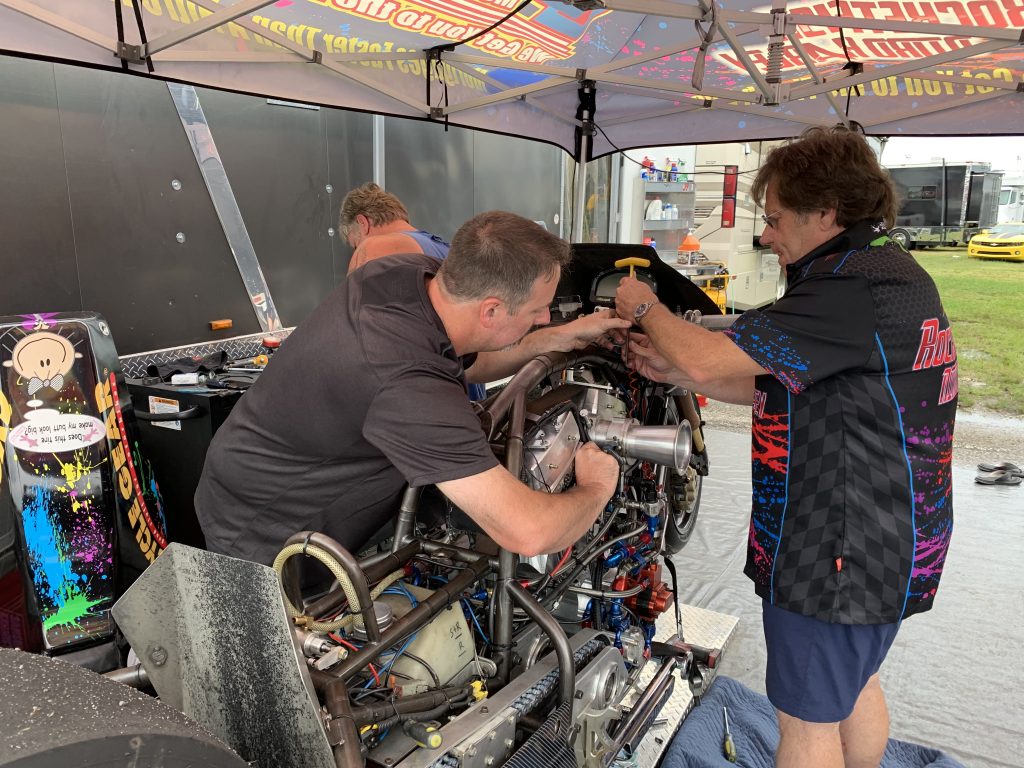 In six years of professional drag racing we had a great run
• Won five Wally's over a two-year span in the NHRA Harley Davidson Pro Fuel class
• 2015 and 2016 NHRA Harley Davidson Pro Fuel runner up
• Won 3 National Championships in the AMRA and ManCup
• Set numerous records that still stand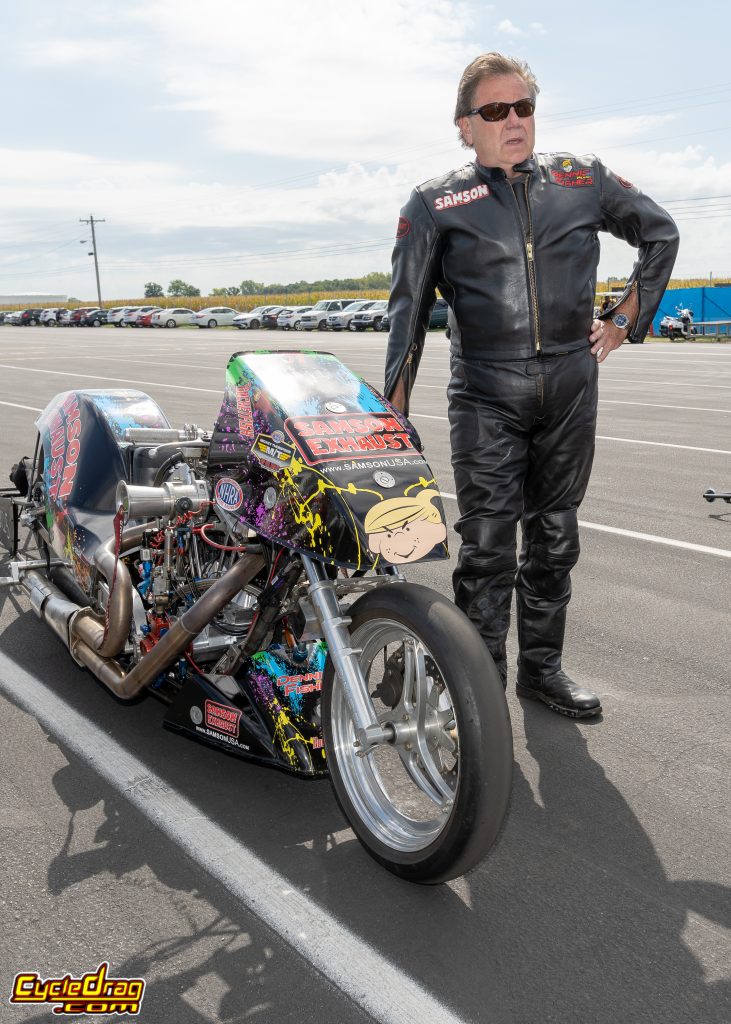 While this is personally disappointing, I will tell you we had a lot of fun, made some great friends – among them – Steve Vickers, Chris Richterberg, Rick Smoot, Jack Korpela, Tim Hailey, Gary Larson, Brandi Neithamer, Natalie Jahnke, Larry McBride, Rickey Gadson, Noel Jordan to name a few. There were a few people I managed to piss off as well – but only if they deserved it!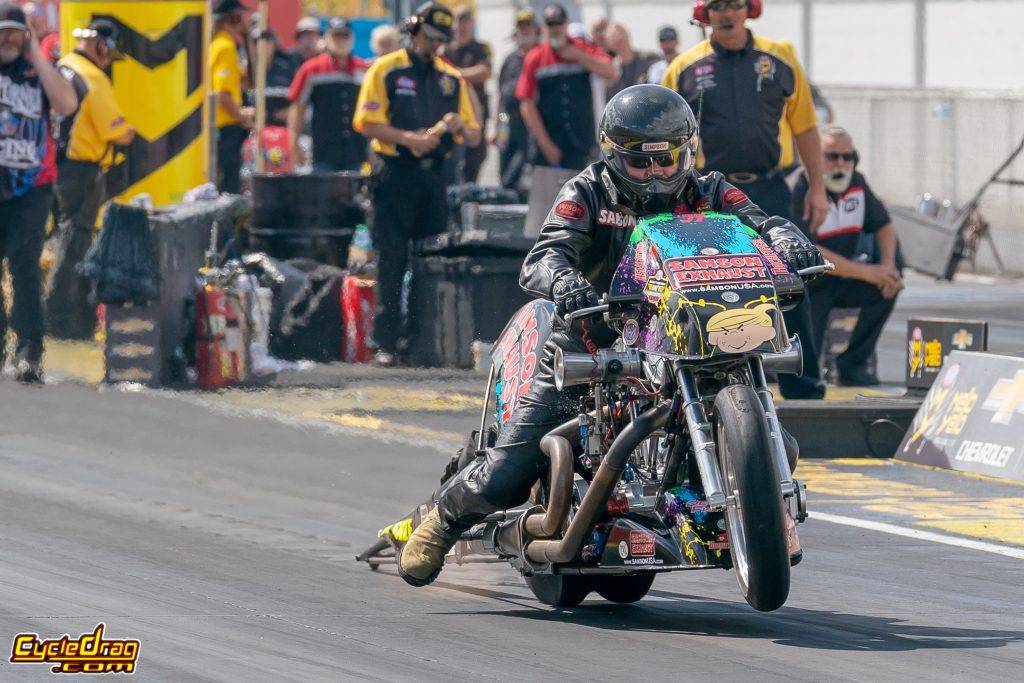 In my opinion Nitro Harley racing is the most exciting form of drag racing there is. It takes balls (figuratively speaking – women have them too – Angie, Angelle come to mind), respect, determination, and competitiveness. When giants in the sport like John Force shows up in your pit to eyeball the Nitro Harley, or Tony Pedregon says he wouldn't ride a nitro Harley even with my cool set of leathers, I think others share my opinion.
While I'm liquidating the team, I am keeping the Nitro Menace helmet, leathers, boots and gloves in the event someone needs a capable rider to compete or test a bike.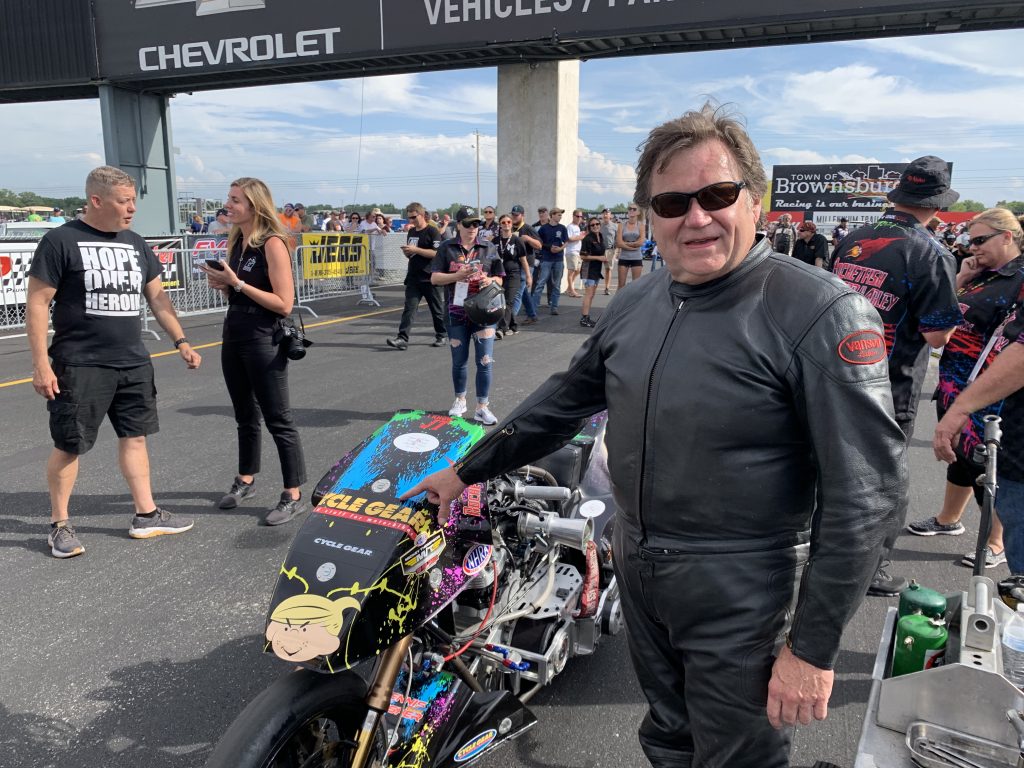 So there you have it, didn't want my friends and fans to think I just faded off into the sunset. Lots of life left to enjoy and I'm looking forward to another competitive year in Nitro Harley racing as a spectator. May the best man or WOman win!
Dennis M. Fisher
Nitro Pilot
Please join us on congratulating Fisher on a great run and we hope to see him again.
There are more videos on the Cycledrag Youtube channel (please subscribe here) and the Cycledrag.com Facebook page (Please like here) and more will be coming soon. Check back daily.