With two full NHRA Mello Yello Pro Stock Motorcycle seasons now under their belts, the husband and wife team of Kelly Clontz Racing has begun to showcase the invaluable partnership NHRA drag racing is able to provide.
"We are thrilled to partner with Steamfitters UA Local #602 for the third consecutive season," rider Kelly Clontz said. "I take pride in meeting fans from across the nation that come up to Chris (Clontz) and I, and tell us about their local union and the impact that it has had on their life."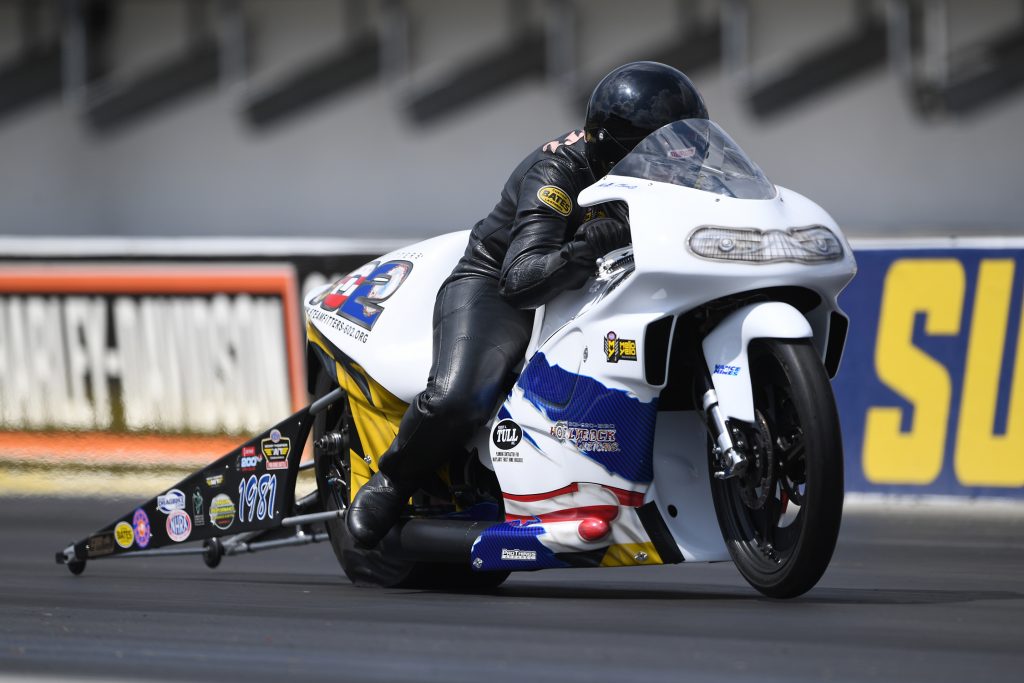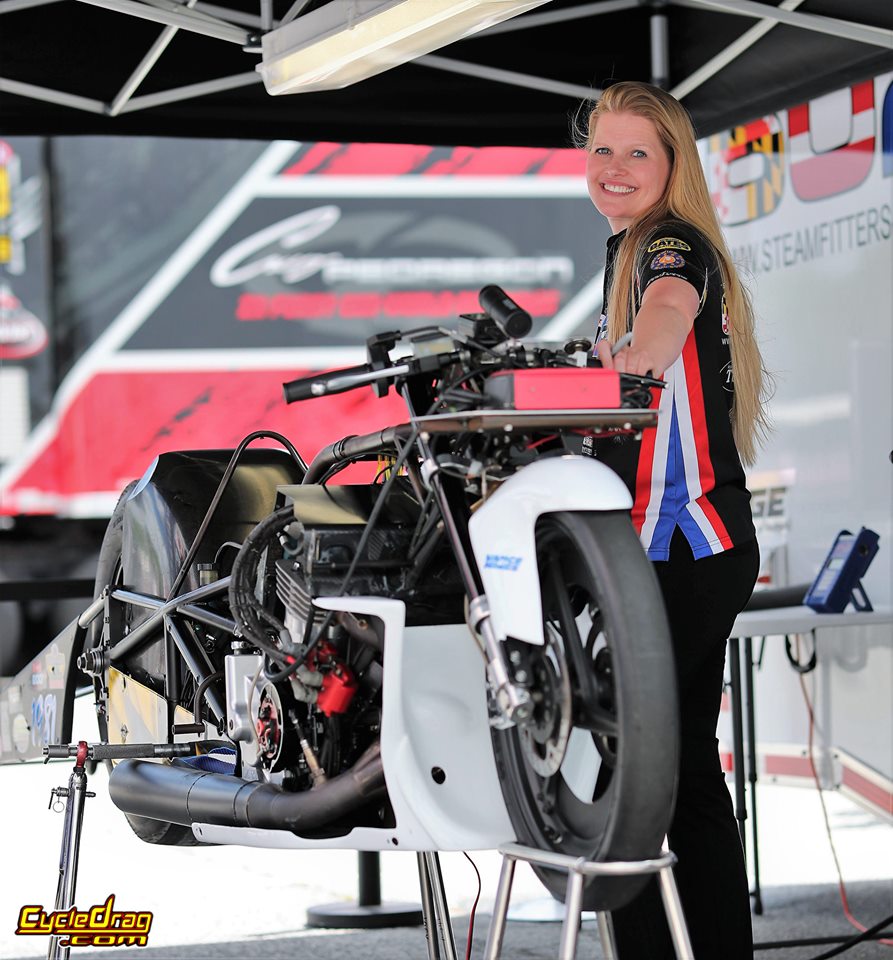 With 16 strategically placed 2020 national events, the husband and wife team located in Hughesville Maryland will be able to bring new eyes to Steamfitters UA Local #602.
"We are racing at three different race tracks in 2020, Seattle, Houston, and Bristol, that allow us to reach a broader audience and create awareness for the union and its affiliates in regions we haven't been able to in the past," Crew Chief Chris Clontz said. "Our main objective is to educate race fans on the union and the career opportunities that it provides. I have been an active member of the Steamfitters UA Local #602 union for 24 years and take pride in representing such a great organization."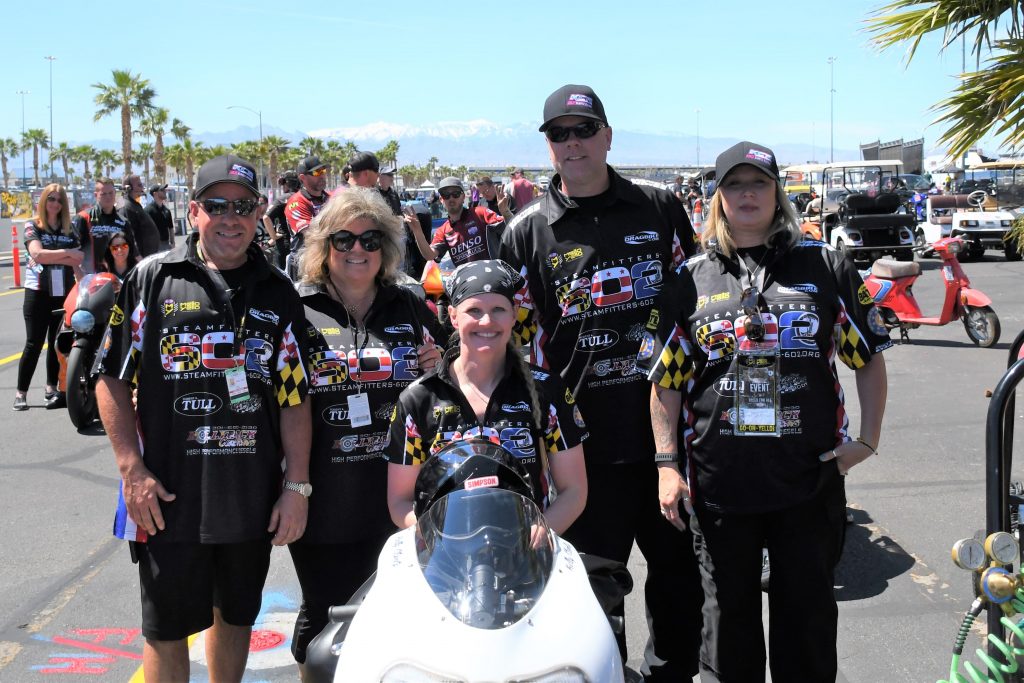 The Steamfitters UA Local #602 represents the Journeymen, Apprentices and Helpers, who work in the Heating, Air Conditioning, Refrigeration and Process Piping Industry in the Washington, DC Metropolitan area. Their members have installed, repaired and maintained heating, air conditioning, refrigeration and process piping systems in the Nation's Capital and its surrounding areas for over 100 Years.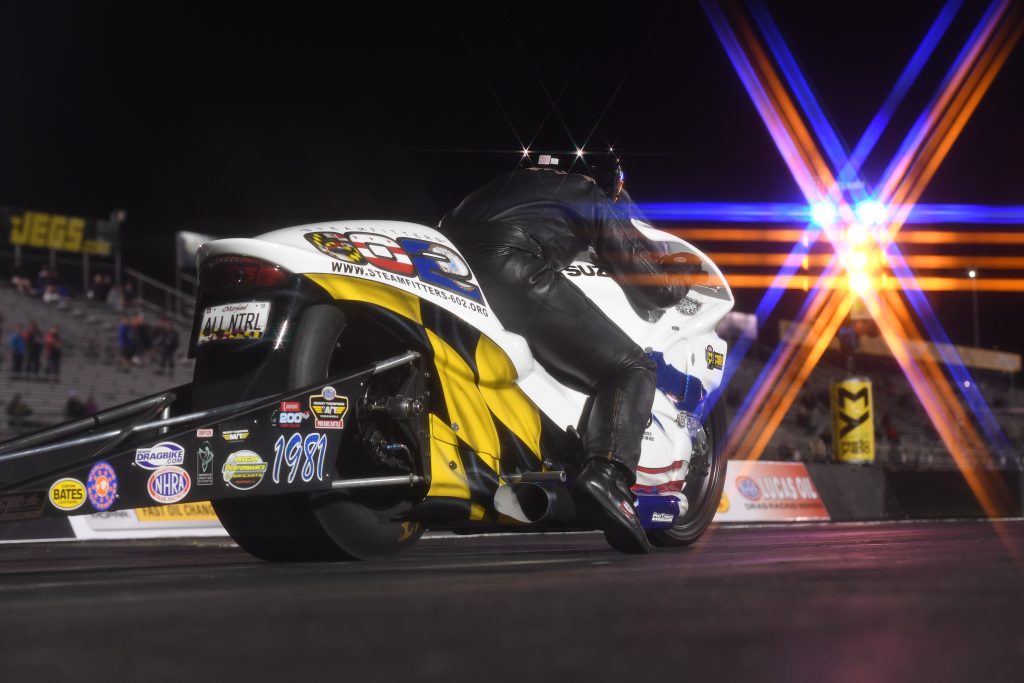 "Once again, Steamfitters UA Local #602 is proud to partner with Kelly Clontz Racing," said Steamfitters UA Local #602 Business Manager Daniel Loveless. "Their team is exactly the image we wish for our membership; Driven, Goal Oriented and Team Supported. We look forward to a prosperous season and the opportunity to share in their success."
Kelly Clontz Racing will debut their Steamfitters UA Local #602 Pro Stock Motorcycle at the upcoming 51st annual Amalie Motor Oil NHRA Gatornationals in Gainesville, Florida March 12-15, 2020. They will compete in the 16 National event series, contending for the 2020 NHRA Mello Yello Pro Stock Motorcycle Championship.
There are more videos on the Cycledrag Youtube channel (please subscribe here) and the Cycledrag.com Facebook page (Please like here) and more will be coming soon. Check back daily.