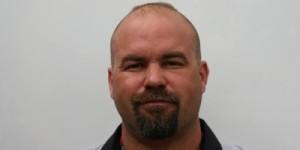 You might have been worried about Team HeadBlade/Capone Racing
with Frank Capone since you haven't heard from them in a month. But never fear,
Team HeadBlade has been in the air conditioned garage getting ready for Sept.
5-6-7th NHRA Lucas Oil Drag Racing Series presented by Frito Lay
Capone says, "When I first went to Bristol,
I'd heard all the chatter about "Thunder Valley", and when we pulled
into the pits, it all made sense to us.  What a great facility, tucked in
a valley with grandstands and camping actually integrated into the mountains.
It gives me chills to just think about it. We're ready to initiate some of our
own thunder there with the Harley-Davidson Drag Racing Series."
"Harley-Davidson is celebrating their 110th
anniversary it is an honor to be part of NHRA and Harley-Davidson
partnership."
Capone encourages all their fans and friends to come to Bristol Dragway
and hear the THUNDER, in Bristol, Tn. for the Harley-Davidson Drag Race Series.
Oct. 12-13- AMRA Rockingham, NC
Capone's team consists of Mark
Godin, Craig Fisher, Lorne Buchanan, Katy Miller and Kelcie Edwards.
.
Capone Racing sponsors and
friends supporting Capone include: HeadBlade Inc. G&G Engineering, DAS
Performance, L. Buchanan Co., Gannos Machine, Energy One Clutches, PR Factory
Store, Vanson Leathers and all the staff at Capone Landscape.