After qualifying on the pole in a very tough field that included defending champion Eric McKinney, Brunson Grothus of Grothus Dragbikes swept through the Memphis PDRA Pro Extreme Motorcycle bracket, Aug. 14.
"It really was a dream weekend," Grothus said after the victory.
Grothus qualified on the pole with a 4.06, edging out McKinney's impressive 4.08 and earning a first round bye. In eliminations he defeated Meshal Al-Saber, Terry Schweigert and Chris Jones.
"I couldn't be more humbled to square off and beat the fastest nitrous bikes in the world in the largest eighth-mile professional series," Grothus said. "To qualify No. 1 and win the event with my wife and newborn son, who was attending his first PDRA event, and my family and close friends is indescribable."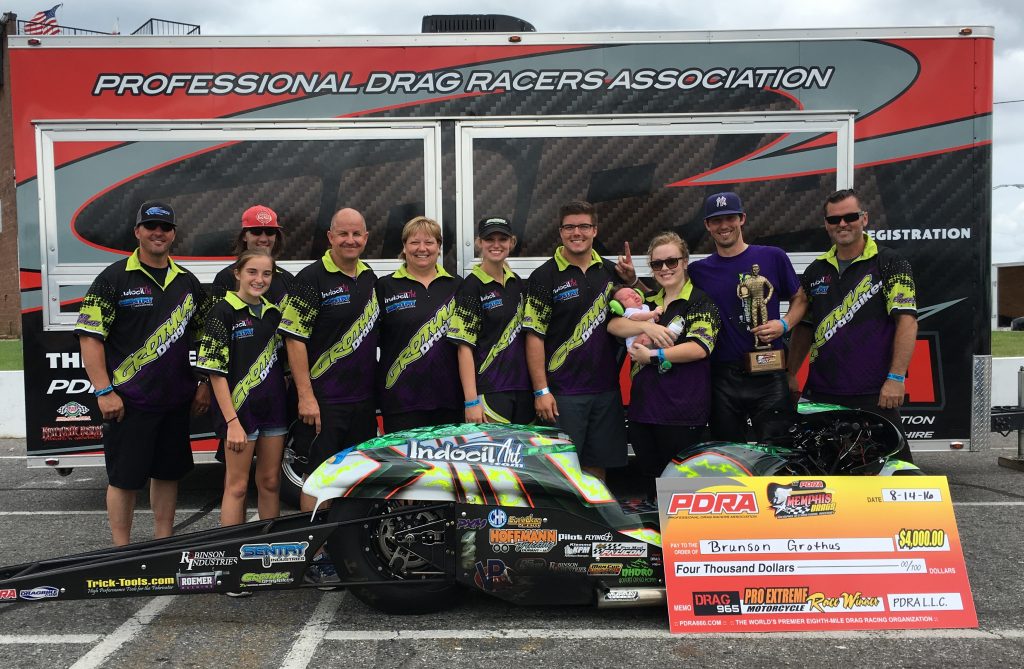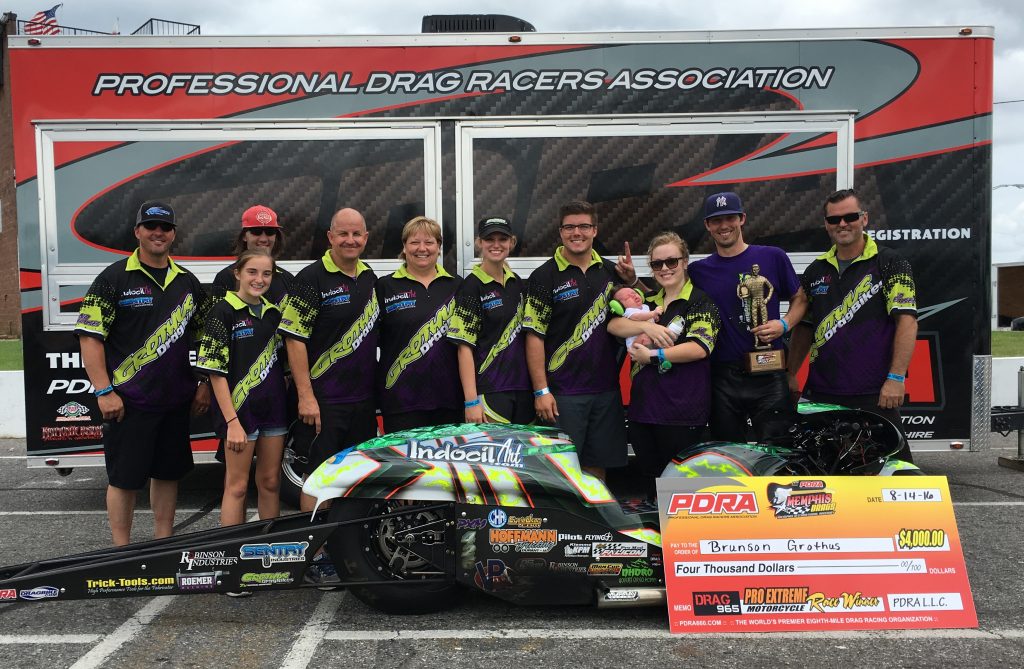 Grothus made a total of six hits in between multiple short rain delays over the weekend.
Sunday brought an early start with a short window to get the race in.  Grothus was nearly ousted in round No. 1 when Al-Saber got the jump at the tree. Grothus ran him down at the stripe by .0015 with a 4.07 at 173 mph to Al-Sabers 4.13.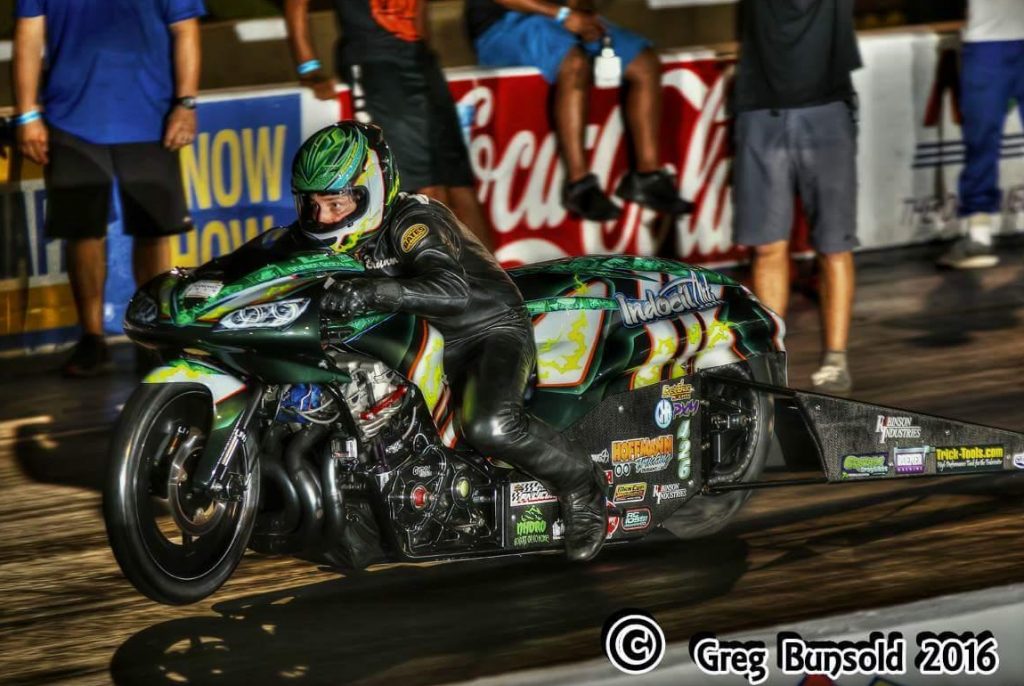 In the second round Grothus used a career best 4.05 to out-motor Schweigert's 4.12. It also gave Grothus lane choice in the final by a mere five-thousandths of a second.
In the final Grothus put a .003 reaction time on PDRA point leader Jones and reached the finish line first with a 4.05 at 175 mph to Jones' 4.06 at 173 mph.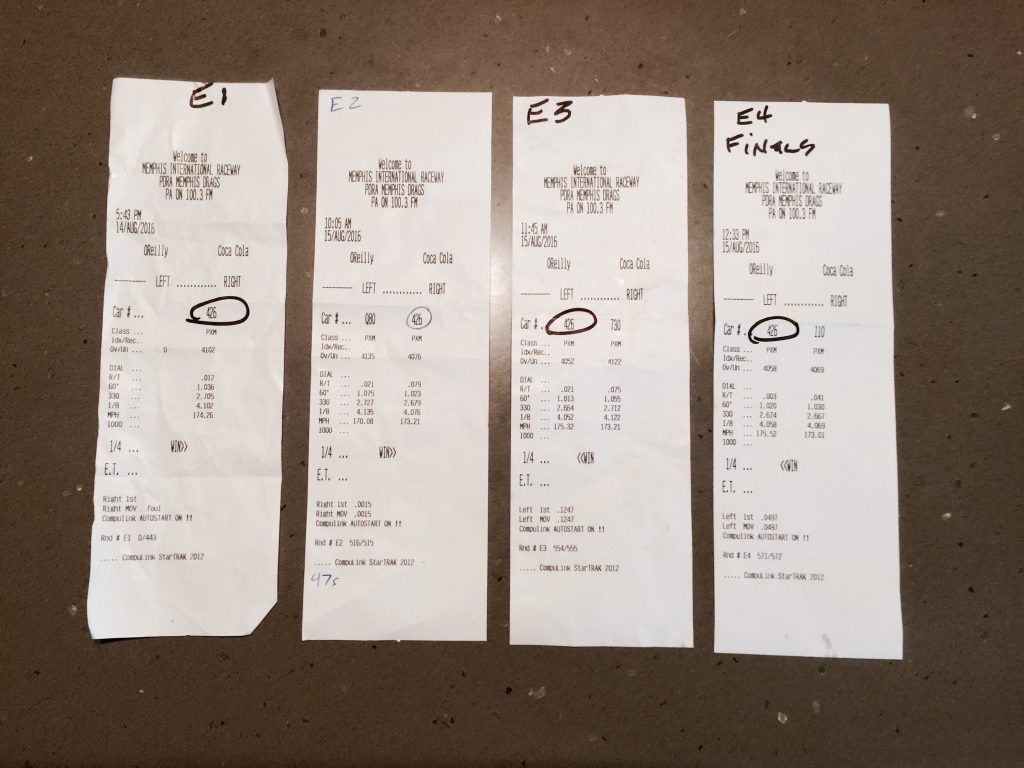 Grothus posted the low elapsed-time of each round of eliminations.
"We felt good coming into our first PDRA race since Memphis of 2014 after making some test hits with a DTM motor at the Indy NHDRO race last weekend," team owner Ed Grothus said. "A big thank you to all of those people who help with our program."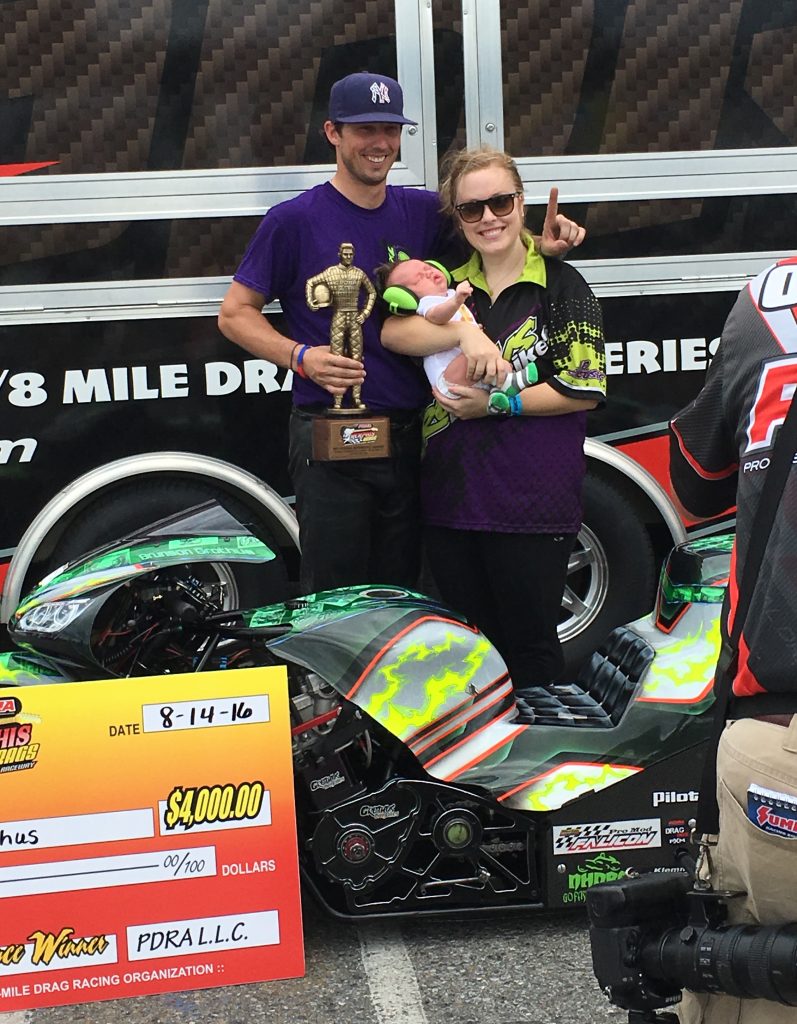 "It's rewarding to see our team's hard work, sleepless nights, investment and Grothus Dragbikes product line come together," Grothus said.
Team Grothus Dragbikes thanked Judy/Bradley Grothus, Indocil Art, Robinson Industries, Shane/Jordan Eperjesi, Trick-Tools.com, Tom Klemme Performance Motors, Dan Wagner, Scott Yates/Sentry Industries, Chad Otts, Hoffmann Trucking, Monster Race Products, Dave Schnitz/Jay Regan, ManCup, and Roemer Machine
Make sure to visit the Grothus Dragbikes website to see their current selection of high-quality products and visit it often to see the updated inventory.