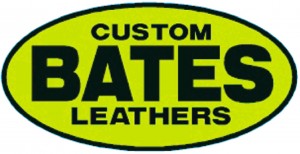 Bates Leathers has renewed their contingency sponsorship for the 5th year in a row and has posted $9,600 in contingency! Bates Leathers will also have a display at all MIROCK events and can measure riders for their own custom drag racing suits on the vendor midway! So be sure to stop in and see them at the racetrack.
Here are the details:
To qualify for the Bates Leathers contingency, the rider must have a Bates Leathers suit and have a Bates Leathers decal on both sides of the bike. Bates Leathers is posting $100 to win and $50 to runner-up in all classes! You can use these gift certificates towards your next purchase of a Bates Leathers drag racing suit.
About Sponsor: Bates Leathers has been making high quality custom racing suits for the last 50 years, and you can own one of your own! You can find out more about Bates Leathers by visiting their website at: www.batesleathers.com
Click Link below to view MIROCK Contingency Program:
http://www.mirockracing.com/contingency/
Click Link below to view 2011 MIROCK Contingency Postings:
http://www.mirockracing.com/contingency/12_mirock_contingency_postings.pdf
Remember… Support Those That Support Your Sport!
The 2012 MIROCK Superbike Series kicks off the season with the Honda-Suzuki of Sanford Spring Bike Open at Rockingham Dragway on March 17-18, 2012.
For more information on the MIROCK Superbike Series please visit: www.mirockracing.com