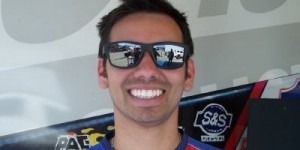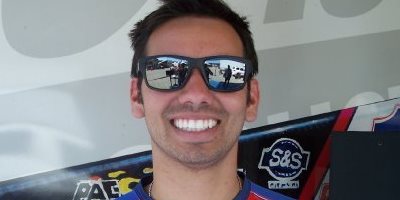 Lucas Oil Buell rider Hector Arana Jr. isn't feeling the pressure as he attempts to match an NHRA record this weekend during the Toyota NHRA Summernationals at Old Bridge Township Raceway Park.
Arana has won the first three Pro Stock Motorcycle races of the 2013 NHRA Mello Yello Drag Racing Series and can match Dave Schultz's class record with a victory this weekend.
Schultz, the all-time leader with 45 career Pro Stock Motorcycle wins, went to victory lane at the first four races of the 1991 season. The legendary Don Prudhomme holds the overall record, winning the first five Funny Car races of 1976.
"I feel like I always perform my best when there's a little bit of pressure," Arana said. "It helps me get in the right mind-set and focus hard. It's also making us work harder because we want to continue this streak."
Arana, the oldest son of 2009 Pro Stock Motorcycle champion Hector Arana Sr., opened the season with a victory in Gainesville, Fla., and won again in Charlotte and Houston. He won from the No. 1 qualifying position in Charlotte and Houston and from the No. 2 spot in Gainesville.
"The field is so tight and people are running right there with us," Arana said. "There are a lot of good teams and riders out there. You always go to a race thinking you're going to win. How are you going to win if you don't think you can win? I always believe in myself. I know we've got the power to do it.
"Would I have ever thought this would be happening this year? No. But I'm going to go with the flow and see what happens."
The only other rider to win the first three Pro Stock Motorcycle races of a season is Matt Hines in 1998. Arana considers himself fortunate to be in Hines and Schultz's company.
"It's definitely amazing," Arana said. "That's something that will go into the history books. If someone else down the road wins the first three, I'll be right there with them, someone to be compared to.
"Everyone still talks about Dave Schultz. He was one of the greatest of all time. Hopefully I'll be one of those racers who people talk about like that."
Pro Stock Motorcycle riders have not raced since April 28 in Houston, but Arana and his team haven't been resting on their laurels.
"We've been dyno-ing and trying all kinds of different combinations," Arana said. "We're seeing if we can find that little extra edge to stay on top. Have we found anything? I guess you'll have to wait and find out."