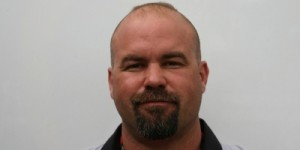 Frank Capone of Team HeadBlade/Capone Racing finally quit showing off his Wally from Norwalk and was ready to race again this weekend, but sometimes things change. One of Capone's long time buddy's, Jamie Filosa passed away on Tues after a 2 1/2 yr battle with esophageal cancer. Jamie leaves a wife and 7 year old son, James .  Capone will be with the Filosa family this weekend as Jamie is laid to rest.
"We are prepared to go to the AMRA event at Mason Dixon Dragway, Hagerstown, Md. however my place is here this weekend.  The team will carry on and we will be at full capacity this weekend. Shaun Reno will be making a special guest appearance on the Team HeadBlade/Pro Mod bike, with his former crew chief  Rickey Stewart on hand for extra tuning expertise for which I am very grateful."
Capone goes on to say, "Team HeadBlade/Capone Racing will be well represented with Holly Keller of South FL who'll  be on the Pro Gas bike. Although we tried at AMRA Baton Rouge, the rain kept us from seeing exactly how things would work.  My crew is the best and we need for Holly to have some seat time.  We're hoping for good weather, great lights, and results."  

June 21-22 NHRA Cordova, Ill.   
July 19-21 NHRA Lucas Oil Drag Racing Series New England Dragway, Epping, N.H.
July 27-28 AMRA Kil-Kare Raceway, Xenia, OH
Sept. 20-21 NHRA Lucas Oil Drag Racing SeriesBristol Dragway, Bristol, Tn
Sept. 28-29 AMRA Beech Bend Raceway, Bowling Green, KY
Capone's team consists of Mark Godin, Craig Fisher, Lorne Buchanan, Katy Miller and Kelcie Edwards.
.
Capone Racing sponsors and friends supporting Capone include: HeadBlade Inc. G&G Engineering, DAS Performance, L. Buchanan Co., Gannos Machine, Energy One Clutches, PR Factory Store, Vanson Leathers and all the staff at Capone Landscape.
Capone can be reached at:
781-224-0700
Friend—Frank Capone and Holly Keller on Facebook.