The world's quickest motorcycle drag racer, Larry "Spiderman" McBride suffered the worst engine explosion of his 34-year career at last year's Manufacturer's Cup Finals from Valdosta, Ga., in November.  Thanks to outstanding components by APE (www.aperaceparts.com), the physical and financial damage was greatly minimized.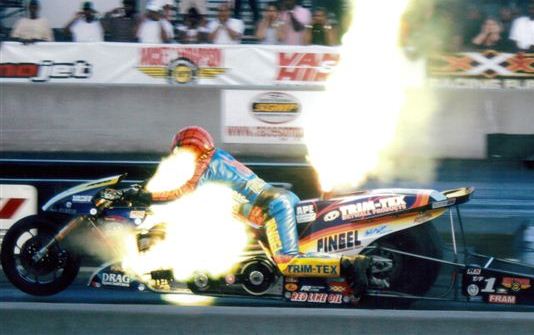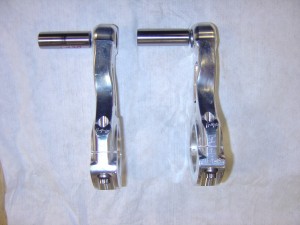 "We had a backfire and the engine exploded louder than I have ever heard," McBride said.  "Never before have we blown an engine so badly that we bent the connecting rods and stretched a hole in them."
As McBride disassembled the injured engine back in his Virginia-based speed shop, the 10-time champion fully expected all of the engine components to be destroyed based on the severity of the explosion.  Much to the Spiderman's pleasure, the APE wrist pins, which hold the pistons to the connecting rods, remained connected and straight.  The incredible strength of APE's wrist pins saved McBride's $7,000 cylinder head from sustaining any damage.
"I'm very impressed.  I would like to thank APE for making such great racing parts," McBride said. "Anybody who is not running APE wrist pins should strongly consider changing as soon as possible."