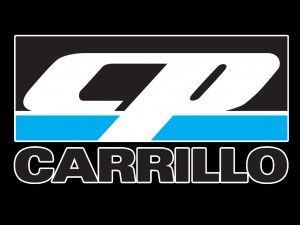 CP-Carrillo has renewed  their sponsorship for the second year in a row in the MIROCK Superbike Series contingency program, and has posted $4,000 in payouts. So make CP Pistons your choice for high performance pistons and make extra cash at the drag strip for doing so.
Here are the details:
CP-Carrillo has upped their payouts to $100 to win and $25 to runner-up in Pro Mod, Pro Street, Real Street, and Top Sportsman to all racers utilizing CP Pistons. Racers must also display CP-Carrillo decals on both sides of their motorcycle.
About CP-Carrillo:
CP has built a reputation of high end quality pistons, build to perform and out last; especially in powersport and sport compact. We are recognized as a technological leader in piston design and development for all venues for motorsports. We focus on providing industry-leading products and performance while maintaining the highest level of customer service. Proudly made in USA.
 You can find out more about CP-Carrillo by visiting their website: www.cp-carrillo.com
 Click Link below to view MIROCK Contingency Program:
http://www.mirockracing.com/contingency/
Click Link below to view 2011 MIROCK Contingency Postings:
http://www.mirockracing.com/contingency/12_mirock_contingency_postings.pdf
 Remember… Support Those That Support Your Sport!
The next event for the Mickey Thompson Tires MIROCK Superbike Series is the Fast by Gast "Spring Nationals" at Maryland International Raceway on April 28-29, 2012.
For more information on the Mickey Thompson Tires MIROCK Superbike Series please visit: www.mirockracing.com