Over the past few years my friends and I have a had a lot of fun wagering on sporting events and recently I decided to put a self-touting prediction service to the test out of skepticism and curiosity.
This past December a radio commercial aired prior to a Monday Night Football game between the Pittsburgh Steelers and the San Francisco 49ers.  The commercial said, "Call for tonight's guaranteed winner."  Guaranteed winner? Yeah right.  However, my curiosity was sparked and I wanted to see what this business was all about and how it justified buying radio time?
I was told the name of the company was the Palm Beach Player's Club, it was located in South Fla., it was highly connected, and it was affiliated with a sports-picking guru named Brian Perry.  As part of the experiment, three individuals including myself called in.  Eventually we were all contacted by a man by the name of Robert Bruno (presumably an alias). Bruno had a heavy Long Island-esque accent and came off as a forceful and aggressive salesman, touting his tremendous success and how he regularly golfs with NFL insiders like Bill Parcells.  Bruno would become downright hostile and belligerent if a client was skeptical or pressed him for further verification of his record.
On December 19th, Bruno's free pick was  the under, 45, in the Steelers vs. 49ers showdown, telling one client to bet as much as $10,000.  The game played out just how Bruno hoped with The 49ers winning 20-3, staying way under the point total.  It was a cigar game.
I was somewhat impressed, but certainly not convinced.  I've been playing long enough to know that one, or even three, wins means very little.  The roulette ball can land on red five times in a row, so a much larger sample of games is required to put someone's true prediction average to the test. I also wasn't overly bewildered with the win because taking the under in a game that featured two stellar defenses and an injured Steelers QB, Ben Roethlisberger, seemed like an easy call.
Bruno called each of us back the next day, boasted his success and demanded we each pay him substantial amounts of money to get the next pick.  Bruno was so forceful and rude that my other two friends quit calling.  I called Bruno a few more times, and he begrudgingly gave me one more free pick: the Indianapolis Colts to defeat the favored Houston Texans on Dec. 22.
The Colts scored just its second win of the season with a 19-16 decision over the Texans.  Wow, Bruno called a "dog" to win outright? I was mildly impressed at this point, but still not impressed enough to pay the man. I was skeptical of his pick and didn't put any money on the game.   Eventually Bruno quit taking my calls. I finished the football season up on the year by picking on my own.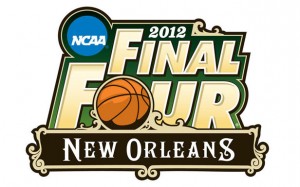 That brings us to March Madness.  I know very little about NCAA basketball but enjoy the tournament, so I decided to place some wagers and give my pal Bruno another try since he mentioned back in December that The Palm Beach Player's Club is even better at college hoops. After three months of no contact, it was clear Bruno purged my number out of the system.  He didn't remember who I was and gave me the same sales pitch he did in December: he is over 80% correct on the year and he and his clients are up huge sums of money.
For the first two days of the NIT Tournament, he gave me two free picks: Middle Tennessee State to cover against Marshall  and Miami to cover against Valparaiso. Much to my surprise, both games were winners.  I'm a very skeptical person, but Bruno was now 4-0 with his free picks, so I decided I was up enough money on the year to give his service a try.
After the Miami win, Bruno wanted $250 from me for his next pick.  I wasn't willing to dish out that kind of money just yet, so we agreed that I would pay him $100 and as a "buck" ($100 a game) player, I wouldn't pay him again until he made me a $1,000 profit.  I was too curious not to give it a try. I was not curious, or stupid, enough to give out my credit card numbers.  As instructed I sent $100 to Jay Poggiali via Western Union and what followed was a total, utter and unmitigated failure of handicapping by Bruno.
Bruno's Picks Day No. 1  (3/15)
1) Southern Miss – 5 (loss)
2) New Mexico -5 (win)
3) Wichita St -7 (loss)
4) South Dakota +7.5 (loss)
Day No. 1 record 1-3, Overall record 1-3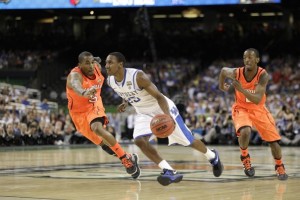 Bruno's Picks Day No. 2 (3/16)
1) Texas +3 (loss)
2) St. Louis +3 (win)
3) Temple -2.5 (loss)
4) St. Mary's -2 (loss)
Day No. 2 record 1-3, Overall record 2-6
Bruno's Picks Day No. 3 (3/17)
1) Syracuse – 5 (win)
2) Indiana -6 (loss)
3) New Mexico +1.5 (loss)
Day No. 3 record 1-2, Overall record 3-8
Bruno would not answer his phone the next two days despite there being plenty of games to play.
Bruno's Picks Day No. 4 (3/20)
1) Rice + 5 (loss)
2) Washington -5 (loss)
Day No. 4 record 0-2, Overall record 3-10
Bruno's Picks Day No. 5 (3/21)
1) Middle Tenn St. -3.5 (loss)
Day No. 5 record 0-1, Overall record 3-11
Bruno's Picks Day No. 6 (3/22)
1) Michigan St. -5 (loss)
2) Cincinnati +7.5 (loss)
Day No. 6 record 0-2, Overall record 3-13
Bruno would not take calls the next day.  He later told me he dropped his iPhone in the toilet, but that doesn't explain both of his phones going right to voicemail. I think he forgot I had two different numbers,

Bruno's Picks Day No. 7 (3/24)
1) Florida -1 (loss)
2) Ohio St. -3 (win)
Day No. 7 record 1-1, Overall record 4-14
Bruno's Picks Day No. 8 (3/25)
1) Baylor +7.5 (loss)
2) Kansas -2 (win)
Day No. 8 record 1-1, Overall record 5-15
Bruno's Picks Day No. 9 (4/2)
1) Kansas +6.5 (loss)
Day No. 9 record 0-1, Overall record 5-16
There wasn't a single day Bruno won more games than he lost.
Had I bet $110 on all of these games, I'd be down about $1,200, plus the $100 I paid to subscribe to the service.
Any smart better knows "you can't win em' all," but how does a prediction service with supposed "inside information" go 5-16 overall, and nine consecutive days of losing money?  How can the Palm Beach Player's Club have any credibility after such a stretch of futility?
I asked Bruno what was wrong on the phone and he snapped back,"You think I'm f*cking happy?  I'm betting 5-grand on these games." I seriously doubt it. I'm pretty sure Bruno works at Waffle House.
Fortunately for me, no money was lost on this experiment since I quit wagering on Bruno's picks after Day No. 1.  I stayed afloat with teasers and moneylines of my own choosing. We even began picking against Robert Bruno and his Palm Beach Player's Club and profited nicely.
The lesson here is; do your own research, find your own methods and win or lose based on your own predictions.  Most of us could do better than 5-16 picking at random.