After two days of intense testing and numerous runs on the Star Racing Pro Stock Suzuki motorcycle, Andrew Patterson and Star Racing team owner George Bryce determined that the best course of action was to postpone Andrew's NHRA Pro Stock Motorcycle debut until the fall race at ZMax Dragway in Charlotte, NC. Patterson recently won The Star Racing Riders Challenge and the right to be Angelle Sampey's teammate at the NHRA Southern Nationals in Atlanta May 15-17, 2015.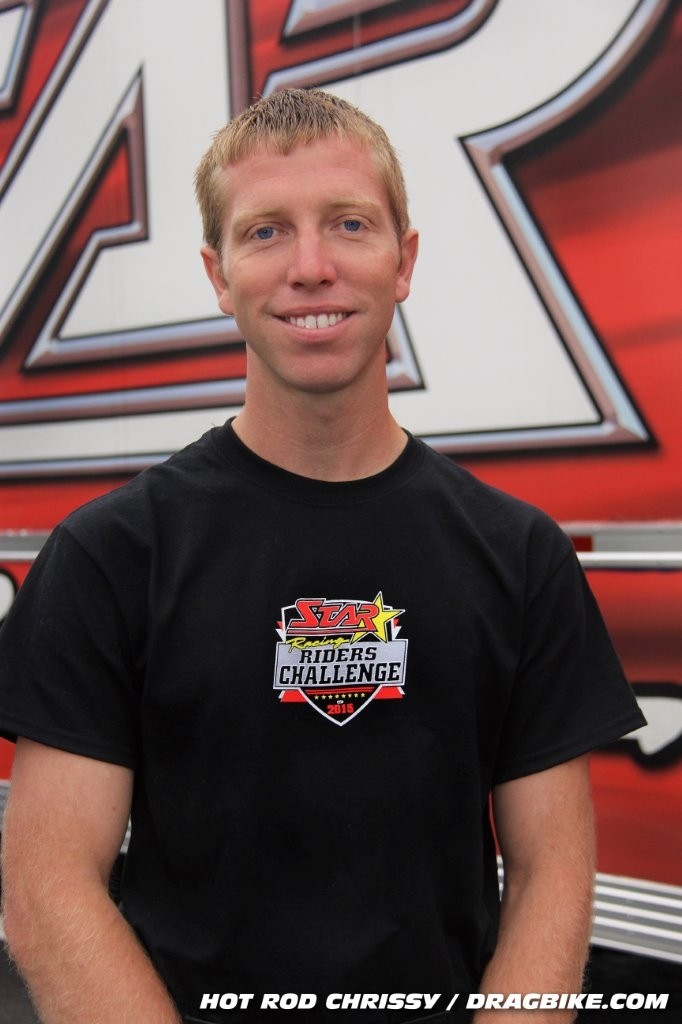 "We tested the motorcycle for two days," said Patterson. "It was after all of those runs that we realized we weren't ready. I need more practice. We could go to Atlanta and race and will be "ok" but that isn't good enough for me. I have one shot to do well. Thankfully George has offered to continue to train me and test some more. With his help and everyone else's help at Star Racing instead of rushing things and maybe qualifying at Atlanta, I think it's best that we wait and improve my skills and use my one shot to be competitive at Charlotte!"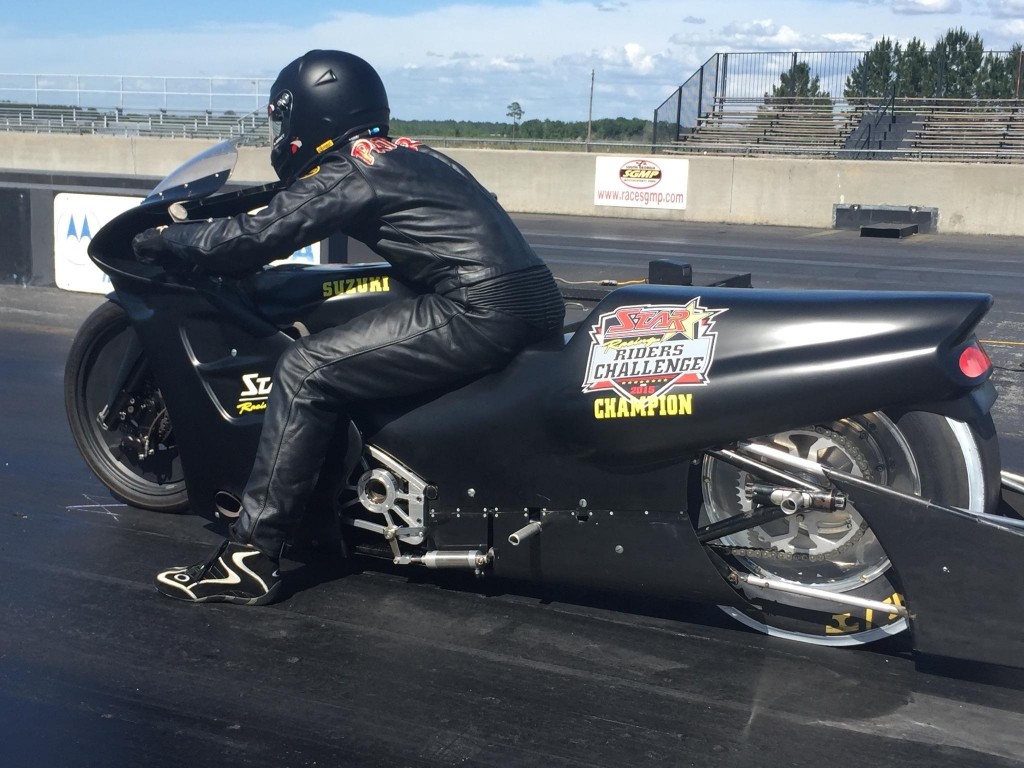 "Andrew got better each run," added team owner Bryce. "But it became obvious to Angelle, Ken Johnson and I that he needed more time on the bike to adjust to a really fast motorcycle. We didn't think it was right to throw him into the fire without more seat time on the bike."
Andrew will still be at Atlanta May 15-17th with his Star Racing Riders Challenge Suzuki on display. The 30-year-old Taylors, SC resident will be on hand to meet the fans as well support his teammate, Angelle Sampey and her quest for the 2015 NHRA Pro Stock Motorcycle championship.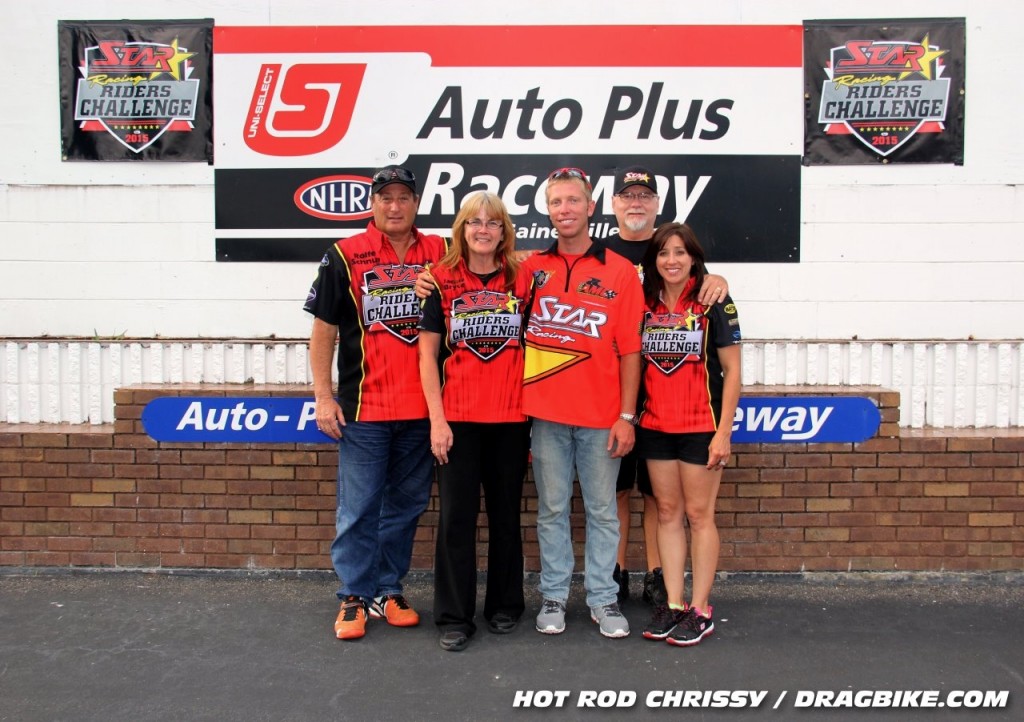 I can't thank George Bryce enough for this opportunity to improve on the Pro Stock bike," explained Patterson. "He could have kept his end of the deal and had me race at Atlanta like we planned just to get it over with. Instead, he wants to see me do well and is willing to invest even more time in training me to make sure that when I do get my shot that I am fully prepared. I gained even more respect for him when he offered this alternative of me training more before I race."
For more information on Star Racing media or marketing please call Jackie Bryce at 229-924-0031 or email at jackie@starracing.com.