In Pro Stock Motorcycle at the NHRA Carolina Nationals, defending world champ Hines won this event for the third time, clocking a winning run of 6.880 at 195.11 on his Screamin' Eagle Vance & Hines Harley-Davidson to Smith's losing 6.910 at 192.49 on his Victory Racing Gunner. It was Hines' 40th career victory in the two-wheel category.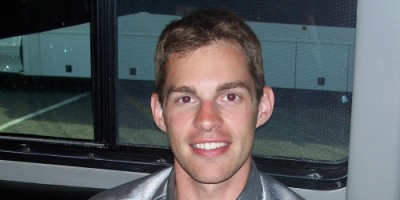 "I won here in the spring at the Four Wide and that was my 39th win and it has taken us all this time go get back and get win No. 40," Hines said. "That tells you how tough it is out here."
Hines outran Chaz Kennedy, veteran rider Steve Johnson and top qualifier Jerry Savoie to advance to the final and get a great start on defending his series crown. He moved into the points lead with the win, and is 20 points head of playoff top seed and teammate Eddie Krawiec heading to round two of the playoffs.
"I'm not quite certain why, but zMax Dragway has been kind to me," Hines said. "The first three or four times here I never got past the first round. My Harley V-Rod was running straight and true and putting up big speeds and it has done it consistently. We've had to figure out how to get a win on a tricky track but everything played out in our favor. We took a chance and changed a bunch of parts on our engine at mid-season looking for more power and consistency and it paid off."
The NHRA Mello Yello Countdown to the Championship continues next weekend with round two of the playoffs at the AAA Insurance NHRA Midwest Nationals at Gateway Motorsports Park near St. Louis.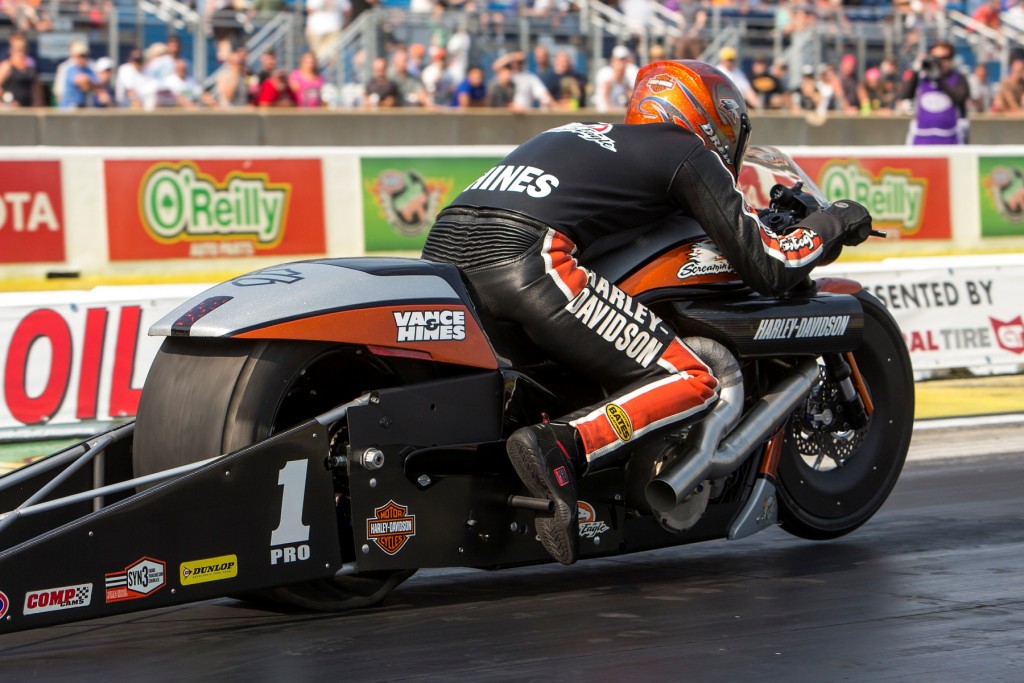 PRO STOCK MOTORCYCLE FINISH ORDER:
1. Andrew Hines; 2. Matt Smith; 3. Jerry Savoie; 4. LE Tonglet; 5. Steve Johnson; 6. Eddie Krawiec; 7. Angelle Sampey; 8. Redell Harris; 9. Chip Ellis; 10. Karen Stoffer; 11. Hector Arana Jr; 12. Chaz Kennedy; 13. Shawn Gann; 14. Jim Underdahl; 15. Angie Smith; 16. Hector Arana.
Pro Stock Motorcycle Points
1. Andrew Hines, 2,193; 2. Eddie Krawiec, 2,173; 3. Jerry Savoie, 2,141; 4. Matt Smith, 2,136; 5. Hector Arana Jr, 2,112; 6. Karen Stoffer, 2,089; 7. Jim Underdahl, 2,062; 8. Chip Ellis, 2,053; 9. Hector Arana, 2,042; 10. Scotty Pollacheck, 2,010.