U.S. Nationals performance leader Chip Ellis has not been at the top of the NHRA Pro Stock Motorcycle qualifying order this weekend the way he'd like to be on Junior Pippin's PiranaZ Buell. Sitting 7th for Sunday's NHRA Carolina Nationals at zMAX Dragway, Ellis and engine builder/tuner Lon Moyer know they have to keep pouring over the numbers to find the power that they know is in their V-Twin.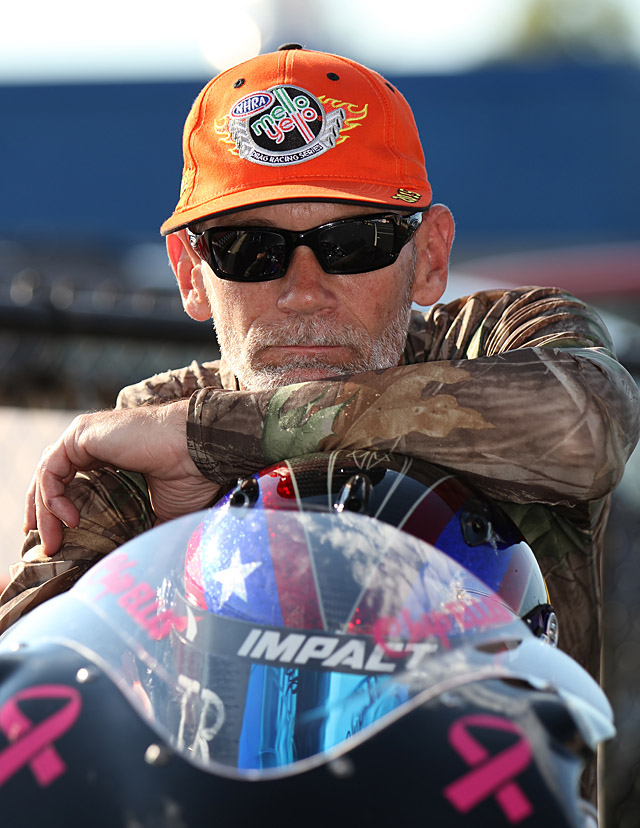 "It certainly doesn't seem to be running as good as Indy, but I'm not completely sure we're hitting the tune-up 100%," said Ellis, who ran bests of 6.912 and 193.57 mph.
"It's definitely a different tuning challenge than we had at Indy and some of the other tracks," agreed Moyer. "Every track and everything is always different, and we don't have a good handle on what this thing wants right now. Sometimes we pin the tail on the donkey, but we definitely have not pinned the tail on the donkey so far this weekend.
"That last run was kind of our best back half number, so it shows we're on the right track a little bit. Hopefully we can build on that and just run a little better on Sunday."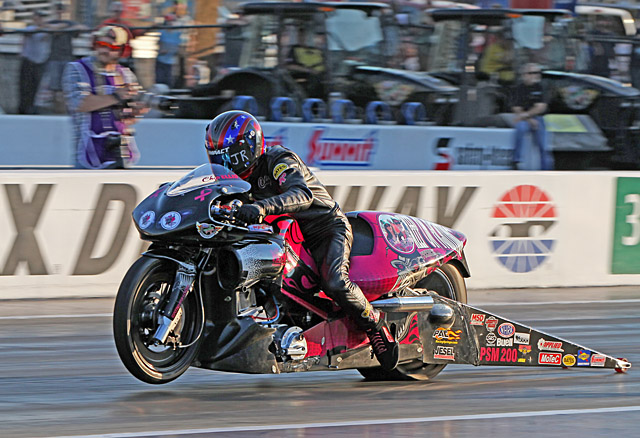 "I think we had a good day and I'm looking forward to tomorrow," said Ellis. "The bike seems to be running pretty decent, we've had some good 60 foot times, and cut good lights all through qualifying. So we're ready to carry that momentum on through raceday. We'll just go out there tomorrow and have some fun."
Fun is what the team could use, as bike owner Pippin recovers from heavy doses of chemotherapy and radiation on recently discovered, inoperable, stage 4 cancer.
Pippin engine customer Redel Harris has had one of his best outings ever, running 6.959 at 191.65 mph for the 13 spot. "Redel has run very well this weekend," said Moyer. "He's thrilled and we're thrilled for him, for sure. He did great, and he'll have fun on raceday I'm sure."
Harris faces Karen Stoffer in round 1 of eliminations and Ellis will race Angelle Sampey.
Junior Pippin and Chip Ellis would like to thank PiranaZ http://www.piranaz.net , Junior Pippin Trucking,  Paul Bost Trucking, B&R Automotive, Lisa Pippin, Lon Moyer, and Brad Moore.