A bit of Indy car comes to Nitro Harley
Some say necessity is the mother of invention. Not a bad train of thought for John "Red" Rhea, of Nashville, Tennessee, when it comes to his drag bike's necessities. John has been wondering for years if there was a better way to jack his Top Fuel Nitro Harley up for the start up procedure. His mind kept telling him "There's got to be a better way."
Top Fuel bikes, which use a centrifugal lock-up-clutch have a complicated clutch engagement system that's motor RPM based and for safety's sake, the motorcycles have to have the rear tire elevated off the ground during the start up procedure. This way if a clutch problem or motor RPM problem should suddenly arise, the motorcycle will not just take off on it's own when it's first started up.
To date, most Nitro Harley teams just make a "Quick Stand" with a long leverage handle they place under the bike and push down on it and through leverage action, it lifts the bike up in the air via a prying motion, leaving the front tire down and the rear tire up off the ground. The quick-stands are handy but cumbersome to carry around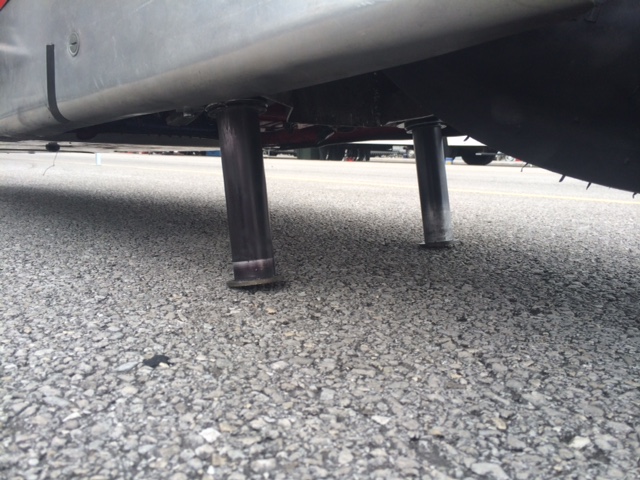 Red was watching the Indy Cars racing on TV one day and was impressed by how quickly they can get the car up for service and get back into the race. Red noticed the on-board jacking system and he said to himself "I wonder if I could make that work?"
Red, who's been racing Nitro Harley's since 1980, has long pondered this much sought after advancement to jacking the bikes up for service. And his new methodology is a dandy that will likely spread to other teams once they see what he's doing.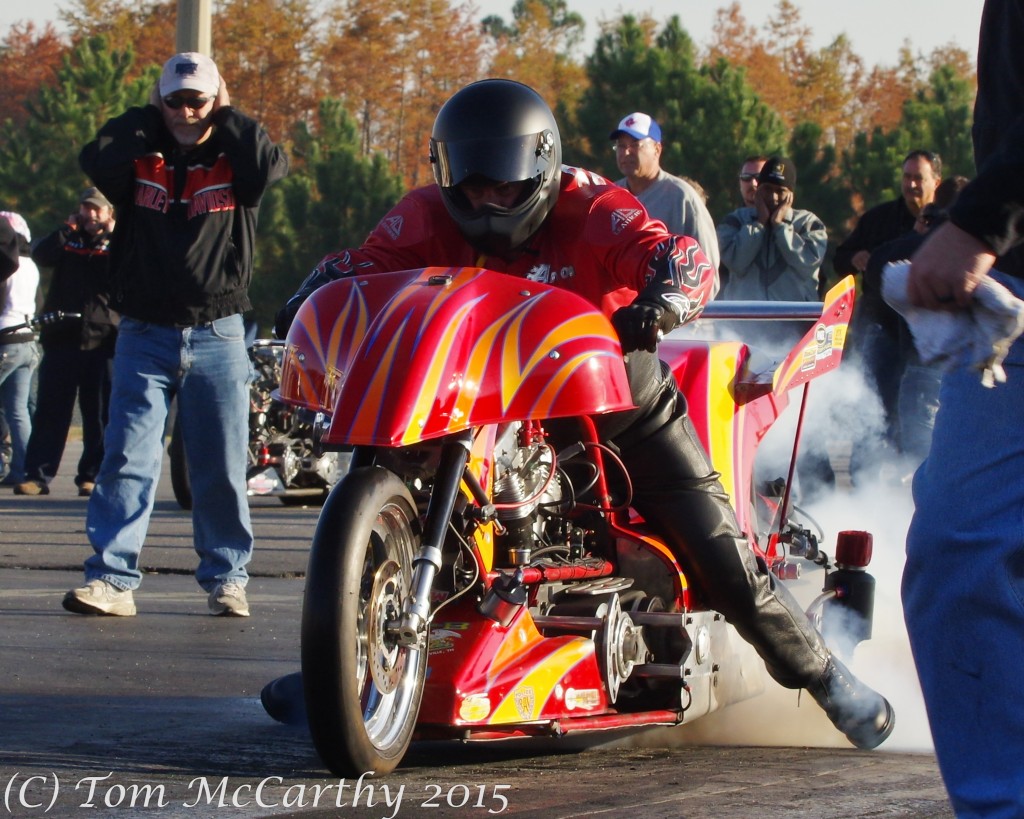 Red, acquired a pair of Indy Car jacks from team Rayhall and got with his driver Chris Smith, who has the welding and fabrication skills, and together they have installed the Indy Car pneumatic jack system on Red's Top Fuel bike.
So far the results are impressive. The twin vertical pneumatic pistons of the Indy Car lift system handle Red's near thousand pound Top Fuel bike well. No more five foot long jack-handle quick stand to lug around and trip over in the staging lanes.
There were not a lot of changes Red and Chris had to make to the bike and to their gear to install the new set-up. Red's starter cart already had a compressed air system built into it, so charging up the jacks to lift the bike is a breeze. A simple ball valve holds the air pressure and keeps the bike aloft. When they want to let the bike down off the jacks, they just open the ball valve and the jack pistons deflate and retract the jacking pads.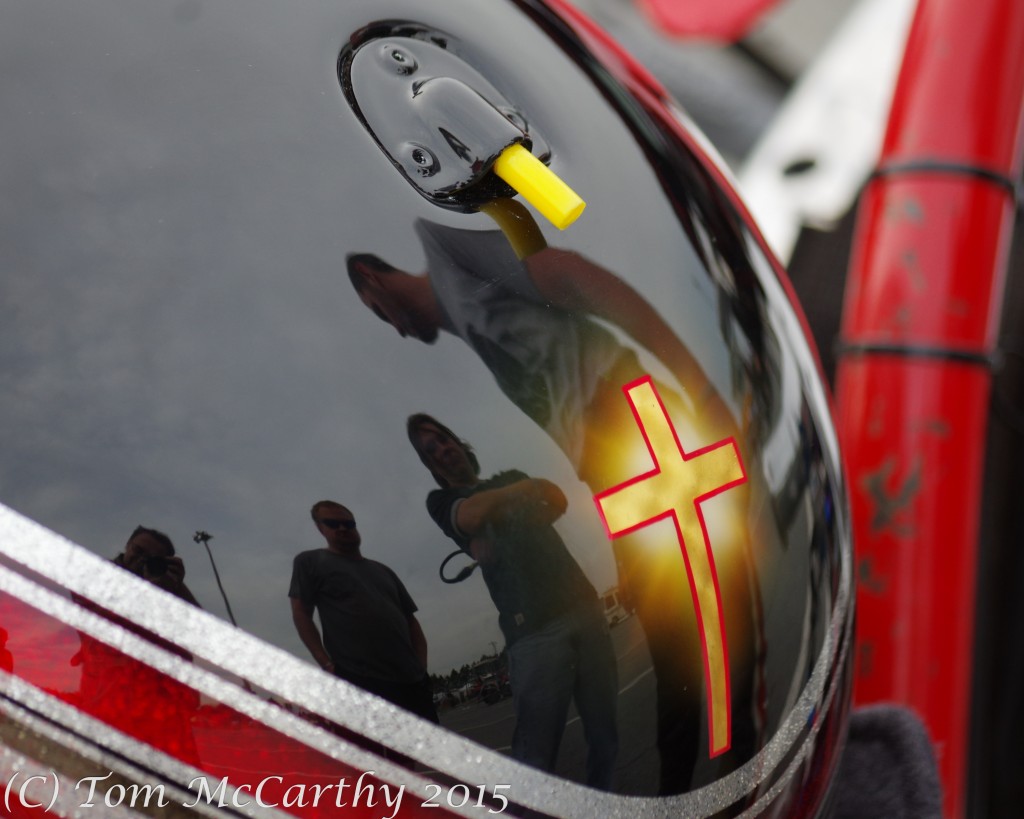 The photos tell the story well and if you'd like to see the new system in action, well the video covers that angle too.
Need a lift anybody?