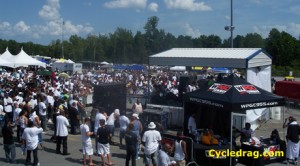 The MIROCK WPGC Bike Fest is always one of the biggest events of the season.  This year's race, July 23-24, may very well be the biggest ever.
So far event promoter Jason Miller has confirmed 47 vendors for what is sure to be a gigantic manufacturers' midway. Coors Light, GEICO and even the Lingerie Football League's Baltimore Charms will be represented.  The number of vendors involved has doubled from last year.
"There is no question, this will be our biggest race ever," Miller said. "Every year I get better and better at using all of the tools to promote the race."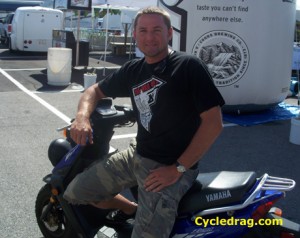 Last year Miller's efforts resulted in the most successful MIROCK race ever, with 493 racers and roughly 7,000 spectators taking part in the 2010 Bike Fest.
One of Miller's most valuable tools is the promotional help from one of Washington, D.C.'s most popular radio stations, WPGC.
However, with the immense power of the internet and strong presence of social media sites in the ever-changing information age, Miller is quick to point out it's not just about radio spots anymore.
"We are on Facebook and several motorcycle event listings all over the web. The views on the MIROCK site have tripled over the last year," Miller said.
Despite the power of the all-mighty computer, word of mouth is still quite effective as well.
"Once you build an event that is really rocking, people bring back their friends," Miller said. "We've got a lot of pros coming in and some bigtime grudge races are setup this year."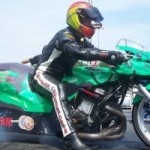 Keith Dennis and Richard Gadson are expected to be two of the most watched grudge racers throughout the weekend.
And it's not just the series marquee event that is growing.  MIROCK is seeing tremendous growth across the board.  Their spring race in 2010 drew 360 racers as compared to 495 competitors in 2011.
The future appears to be bright for MIROCK and its Bike Fest.