The vintage motorcycle collector market has been on a sharp rise for the past decade but even the most knowledgeable insiders could not have predicted what happened at South Point Casino in late January.
The market for the iconic 1973 Kawaski Z1 900 reached new heights when a numbers-matching, stunning restoration sold for $50,000 at the Mecum Motorcycle Auction from Las Vegas, Nev., Jan. 27.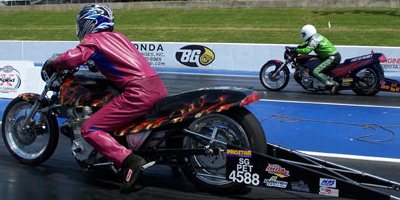 One of the greatest motorcycle drag racers of all-time, multi-time AMA Prostar champion Mike Konopacki of Canada loaded six of his most immaculate restorations and made the long trip to "Sin City" with the goal of getting around $25,000 for the crown jewel of his collection, his absolutely perfect 73 Z1 900.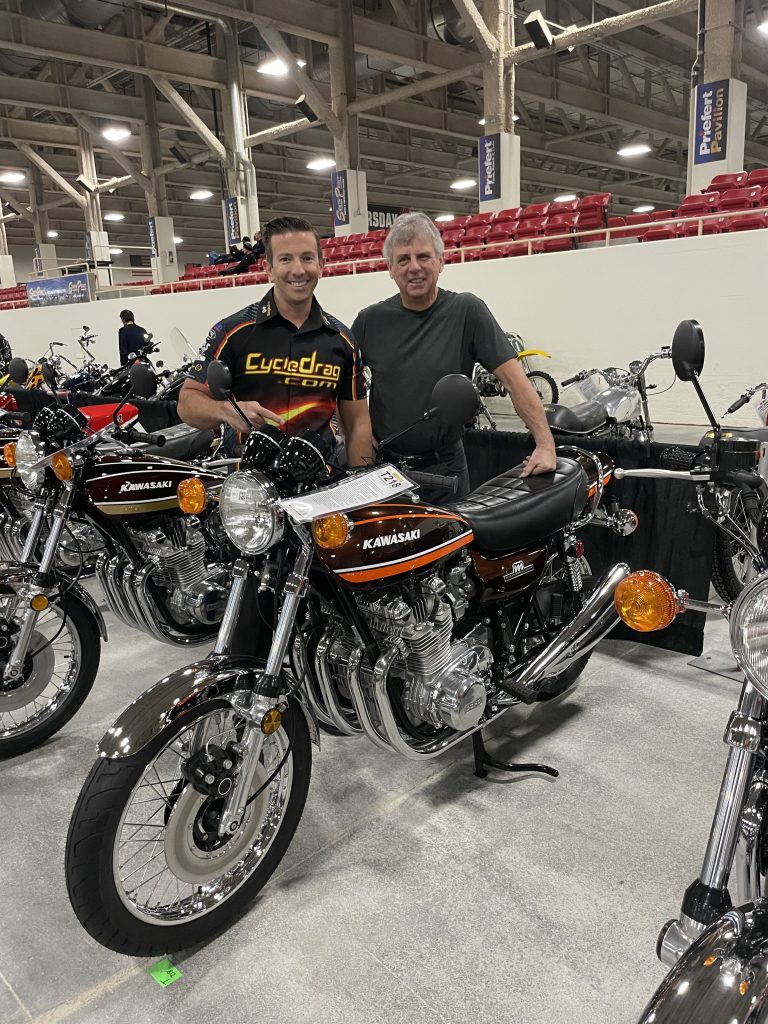 Konopacki's 1976 KZ 900 and 1978 Z1R 1000 hit the auction block earlier in the day and brought thousands less than Konopacki had expected with the KZ going for around $12,000 and the Z1R going for around $14,000.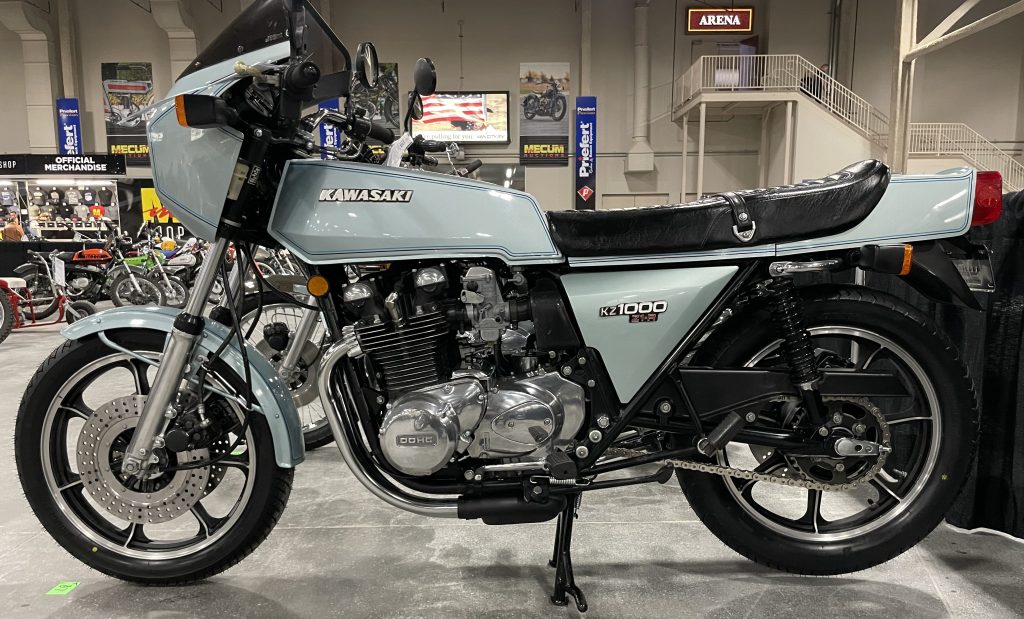 There were whispers of a potential decline in the market.
Hours later a somewhat disappointed Konopacki expressed how he was really hoping the Z1 would make it to his $25,000 goal. What happened next shocked the motorcycle collector world.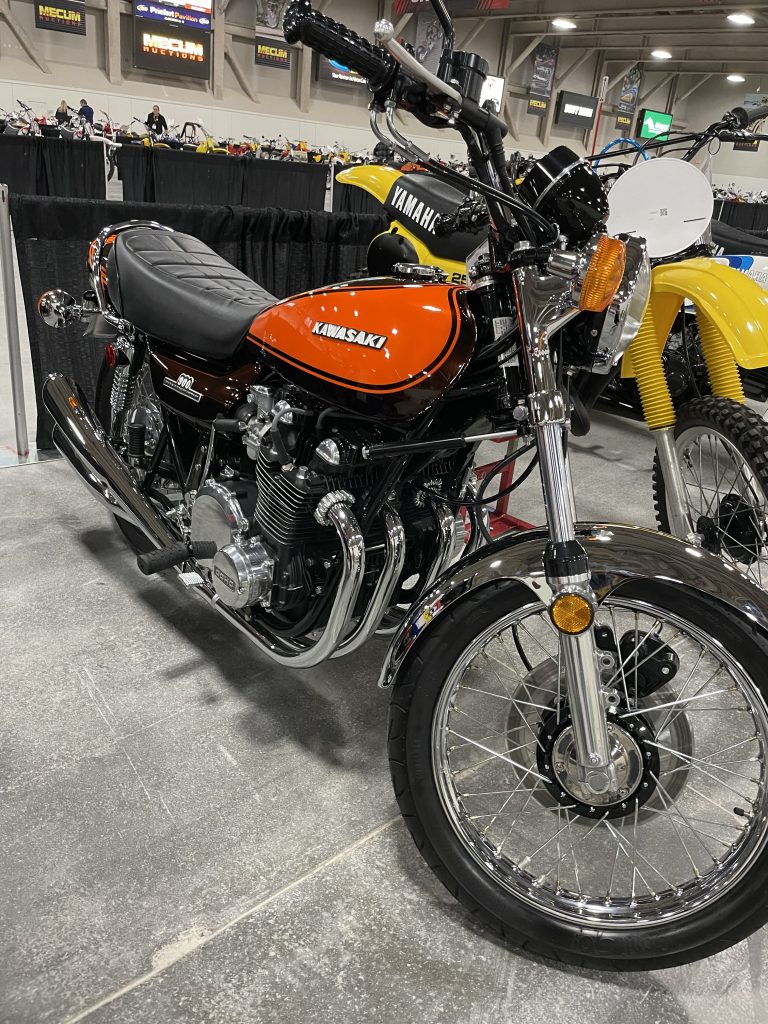 Konopacki's Z1 slowly creeped to the $25,000 mark and like a legendary drag bike shifting into high gear, it just kept on going at a brisk pace. The end result was a new world record and a euphoric Konopacki when the auction hammer dropped at an astounding $50,000.
Konopacki, a light drinker, went straight to the bar adjacent to the bidding area and ordered himself an apple Crown Royal to celebrate and calm his nerves.
"This calls for a drink," a worn out Konopacki said with a smile on his face.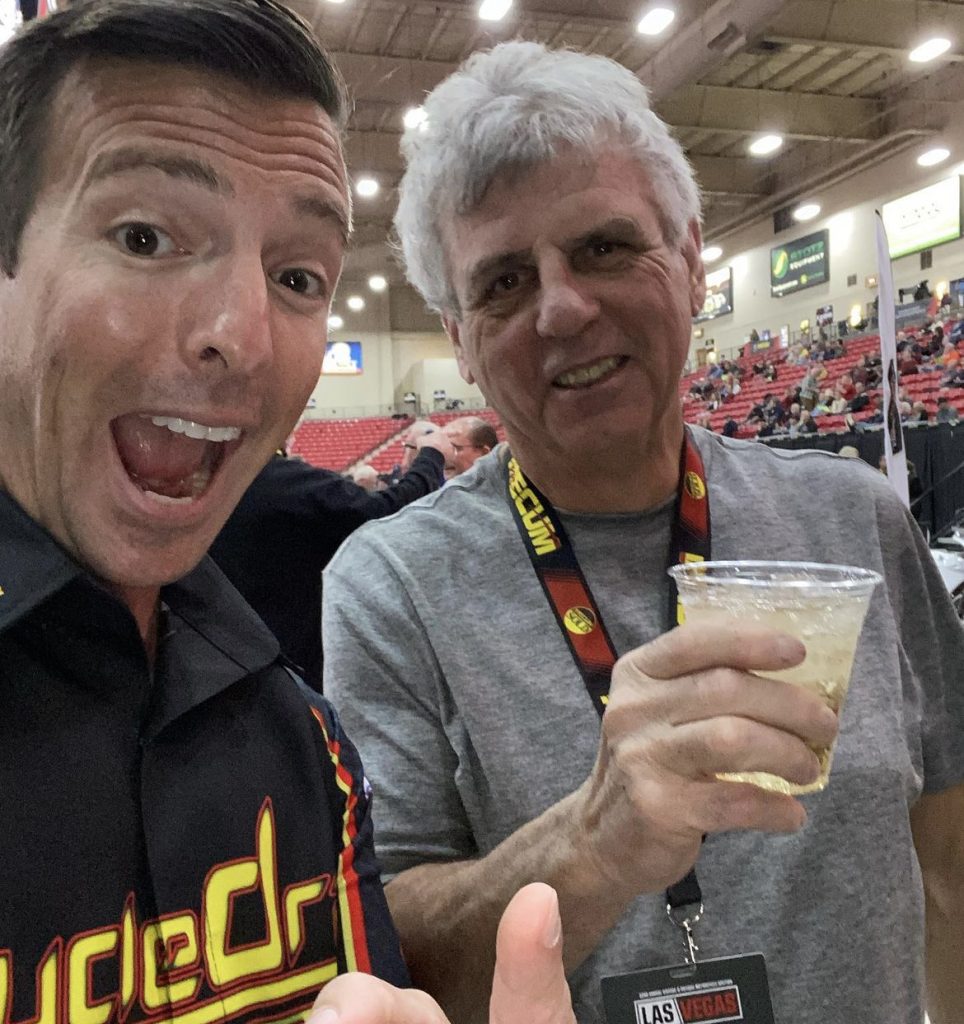 The rest of his lot performed well too.
His 74 and 75 Z1-Bs went for about $25,000 each, with the final 75 Z1-B going for a bit of a deal at $20,000 to fellow motorcycle drag racer John Cabral.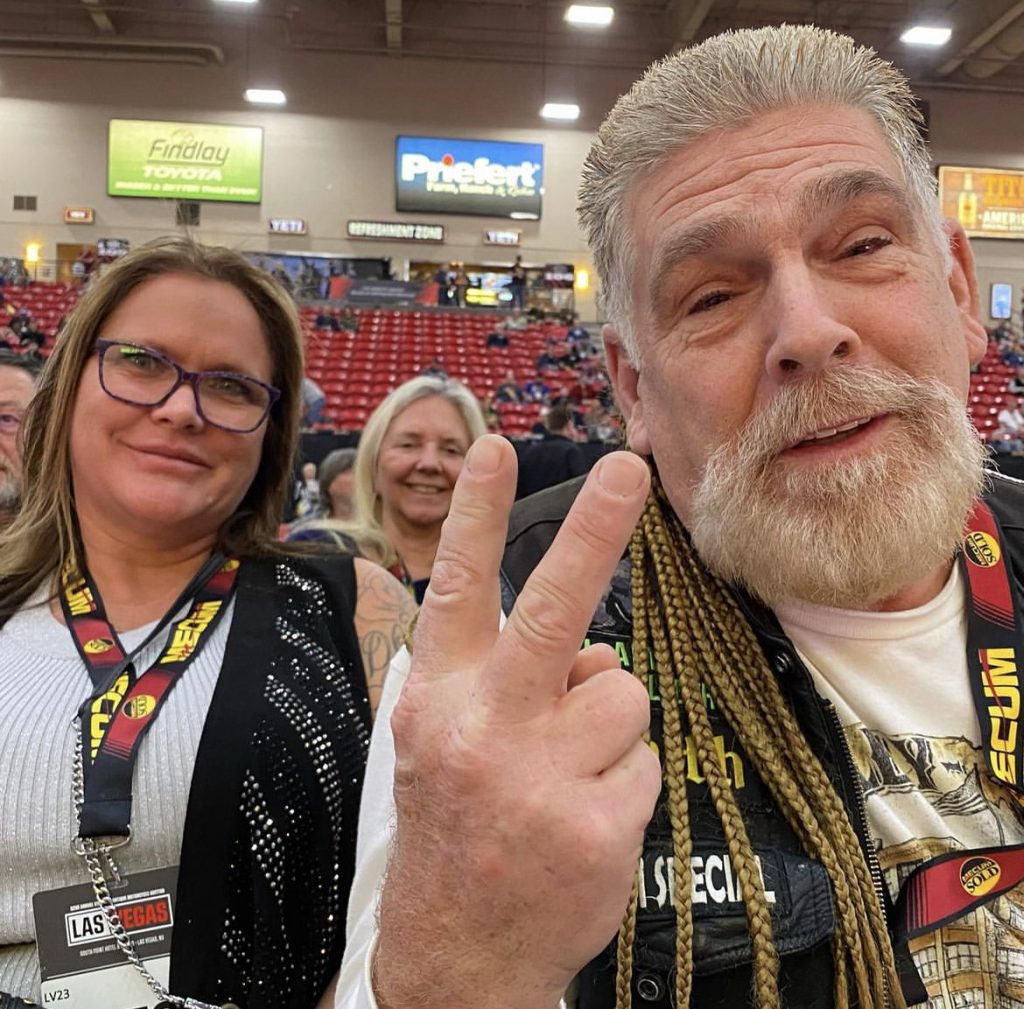 Konopacki's performance certainly contradicts rumblings by some that the collector market was crashing.
For dejected enthusiasts still dreaming of owning a Z1 someday, there is still hope, as it's important to remember Mecum is a showcase of the most impressive motorcycles to a large, competitive audience of affluent bidders. Prices will always be at the highest in this environment.
That's not to say anyone saw $50,000 for a Z1 coming.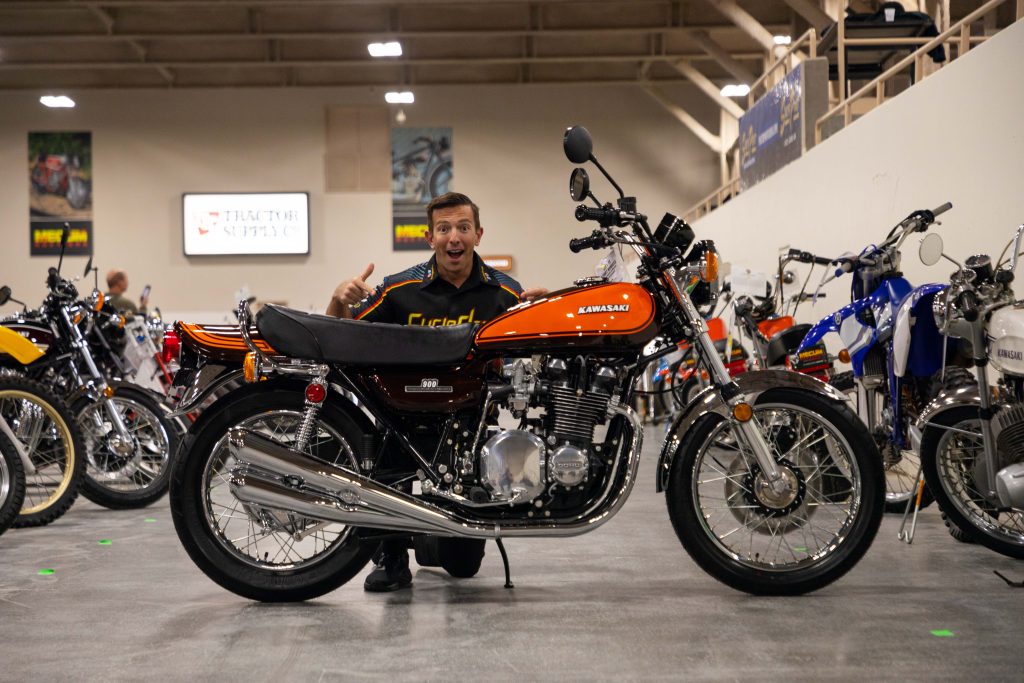 Please join us in congratulating Mike Konopacki on this tremendous score.
And watch Cycledrag Facebook, Instagram, TikTok and Youtube for more auction coverage.
There are more videos on the Cycledrag Youtube channel (please subscribe here) and the Cycledrag Facebook page (Please like here) and more will be coming soon. Check back daily.
To take advantage of some amazing discounts at Brock's Performance, click – http://brocksperformance.com?aff=12
USE cycledrag5 coupon code.