2015 tells the story of a breakthrough year for Nitro Circus, the action sports entertainment collective led by extreme sports legend Travis Pastrana. With over 500,000 tickets sold, the Nitro Circus Live touring show cemented its status as the reigning live action sports event on the planet. Nitro Circus athletes progressed the sport across multiple disciplines, landing an astronomical number of world's firsts including Josh Sheehan's huge triple backflip on a motorbike and Jed Mildon's massive quadruple BMX backflip, both of which made worldwide headlines. Also, the Nitro Circus brand partnered with iconic companies including NBC Sports, Toyota, Sony and more.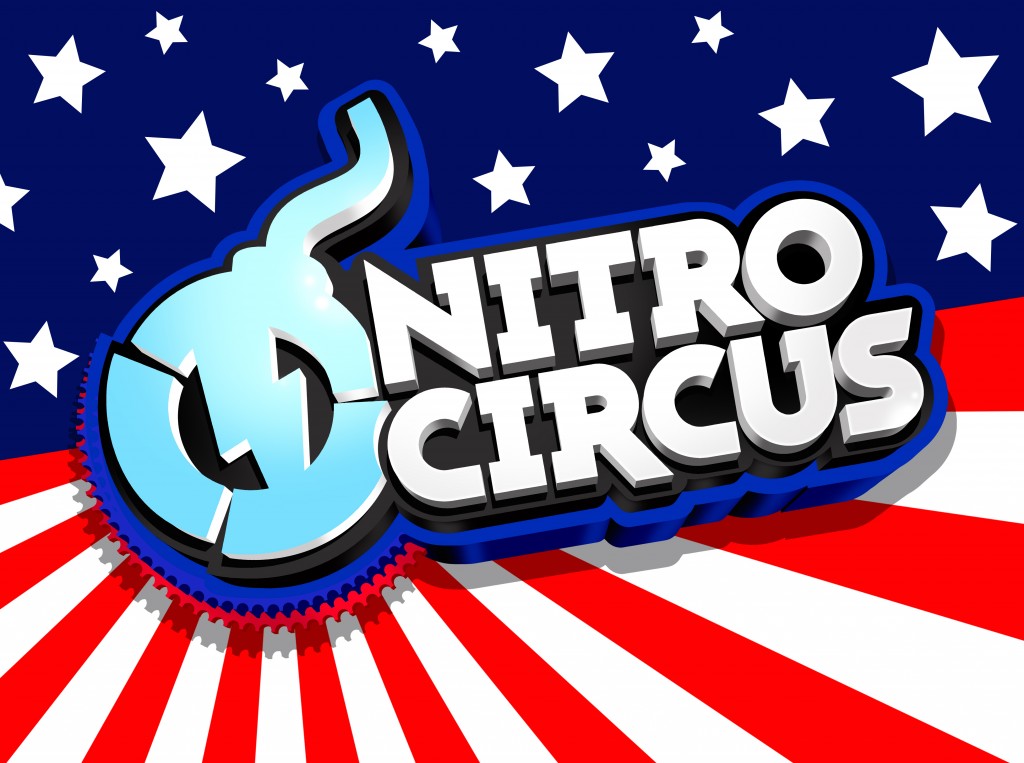 "We achieved fantastic successes in 2015 and have big plans for the new year which is already off to a great start," said Michael Porra, Nitro Circus CEO and creative director. "Our marathon tour already includes stops in Europe, North America and Australia with more cities announced soon." Over 200,000 tickets have already been sold for 2016 so far. Porra says, "The Nitro World Games, an absolute reinvention of action sports competition, will debut at Salt Lake City's Rice-Eccles Stadium on July 16 and air live in primetime on NBC. New sponsorship and licensing agreements are also in the pipeline."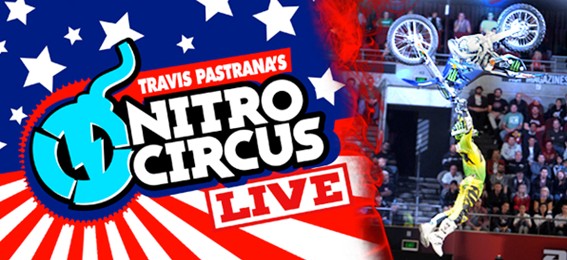 2015 was a banner year for Nitro Circus Live, which broke numerous attendance records while logging the most road miles in its history. Running almost non-stop from January through November, Nitro Circus Live played over 100 shows in 11 countries on four continents, visiting new territories along the way. The trek included 40 North American dates, its most extensive tour to date that featured a sold out Canadian leg. Nitro Circus Live took Japan by storm selling 80,000 tickets at just four performances in a spectacular debut (the two Tokyo Dome shows drew Nitro's largest weekend attendance ever). Nitro Circus Live also returned to Europe, Australia and New Zealand.
Nitro Circus athletes took action sports to new heights. In addition to Josh Sheehan's and Jed Mildon's accomplishments, Ryan Williams was a one-man wrecking crew, obliterating records on both BMX and scooter seemingly at will. His world firsts over the past 12 months include the first triple front flip, first front flip no hander and the first double seat grab front flip (all on BMX) and the first triple backflip and the first 1080 front flip (both on scooter). Nitro Circus Live athlete Clinton Moore emerged as a new force in freestyle motocross (FMX), taking the 2015 X-Fighters crown. Moore topped established stars like Tom Pagès and Josh Sheehan. During the seven-month competition, Moore never left the top three on the leaderboard.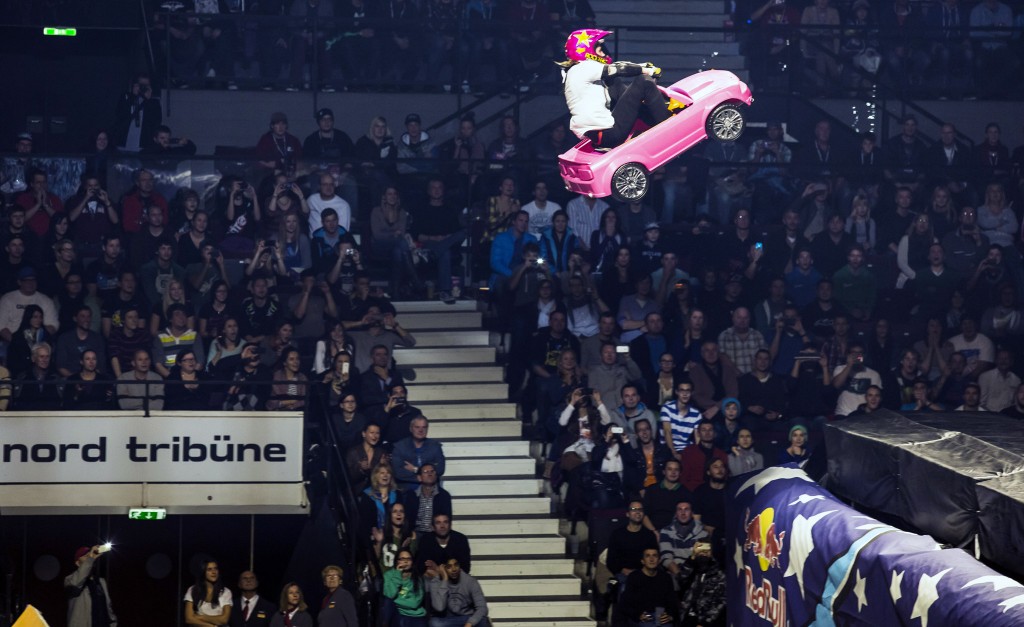 "The Nitro Circus brand reached new heights in 2015," says Porra. Following its move from Australia to the U.S.A. at the end of 2014 and an expansion that saw the company more than double in size, Forbes magazine named Nitro Circus as #22 on its 2015 list of 100 "Most Promising Companies" in America. Last May, Nitro Circus formed a multi-year partnership with NBC Sports Ventures. Nitro Circus programming, including compelling specials like the quad flip documentary "Revolution Day: The Chase for the Biggest Trick in Action Sports History," now airs regularly in the U.S. on NBC and NBCSN and streams on NBC Sports Live Extra. The all-new docu-series, "Nitro Circus: Crazy Train," debuted on NBCSN last October. Action Figures, Travis Pastrana's first directorial effort, was released worldwide to great success. On iTunes, Action Figures held the number one spot for sports movie worldwide for over a month, reaching number three in Australia for all movies while cracking the Top 10 for all movies in the USA at launch. This accelerated production schedule was made possible by the infusion of top-level industry executives like veteran filmmaker Trip Taylor (the Jackass and Bad Grandpa series).
Nitro Circus received more media exposure last year than ever before. Appearing in September on CBS' "The Late Show with James Corden," Pastrana took Corden on the ride of his life in an RZR and made late night television history while trending on Facebook and Twitter for more than a week. In the U.S., Nitro was also seen on CNBC, ABC, ESPN, Fox Sports and Fox News. In Canada, Nitro Circus scored national coverage on CTV, City TV, TSN and Sportsnet while overseas Pastrana appeared with Ronnie Wood from the Rolling Stones and Ellie Goulding on the UK's smash hit TV show "TFI Friday."
Nitro Circus has had a record-breaking year online as well. Nitro Circus content reaches over 100 million people every month through social platforms, driven by an aggressive slate of original digital content. Nitro Circus boasts the most engaged audience in sports in terms of social interaction online.
Nitro Circus announced several new corporate partnerships across a variety of sectors. In addition to agreements with Toyota and Sony, Nitro Circus teamed with Wicked Tango whiskey for a groundbreaking fully integrated sponsorship. Thanks to this innovative partnership, Wicked Tango can reach consumers via Nitro's diverse range of assets (TV programming, digital content, athlete endorsements and global touring) and engage them in new ways. For the first time, Nitro Circus toys, apparel, and gaming are coming to retailers in 2016.
For additional Nitro Circus news, exclusive behind-the-scenes content, tour updates and more, go to http://www.nitrocircus.com. Follow Nitro Circus Live on Twitter: @nitrocircus and Facebook: www.facebook.com/NitroCircus.
About Nitro Circus:
Recently named by Forbes magazine as one of America's Most Promising Companies, Nitro Circus continues to position itself as the world's leading youth action sports & entertainment brand.  From humble beginnings in 2003 – with Jeremy Rawle, Gregg Godfrey and extreme sports superstar Travis Pastrana producing DVDs from a Utah garage — to a smash TV series which has aired in over 60 countries, Nitro Circus has exploded to global popularity. In 2012, Nitro Circus: The Movie 3D, featuring cast members from the hit television series, was released in cinemas worldwide. In 2015, Nitro Circus announced a partnership with NBC Sports Ventures.  The multi-year strategic alliance will feature TV specials and series programming airing nationally in the U.S. on NBC and NBCSN as well as streamed on NBC Sports Live Extra.
The TV show was transformed by current CEO and action sports industry guru Michael Porra into a must-see live event in 2010, creating the global touring phenomenon that is Nitro Circus Live. Since its inaugural Australian trek six years ago, the show has travelled the globe, obliterating box office records and cultivating a legion of diehard fans.  Nitro Circus has now rolled across five continents, blown away over two million fans and sold-out shows in the United States, Canada, Europe, Australia, New Zealand, China, Japan, the Middle East and South Africa.  With close to 100 shows globally in 2015 and a packed 2016 touring schedule visiting even more cities still to come, Nitro Circus is the world's most successful action sports touring brand. 
2016 North American Tour Dates (announced so far). A complete list can be found at www.nitrocircus.com/tour
USA
| | | |
| --- | --- | --- |
| April 15 | Shreveport, LA | Independence Stadium |
| April 16 | Little Rock, AR | War Memorial Stadium |
| April 22 | Albuquerque, NM | University Stadium |
| May 6 | Reno, NV | ACES Ballpark |
| May 13 | Missoula, MT | Ogren Park Allegiance Field |
| May 15 | Billings, MO | METRA PARK |
| June 4 | Regina, SK | Mosaic Stadium |
| June 10 | Fort McMurray | Shell Place, MacDonald Island Park |
| June 18 | Boise, ID | Boise Memorial Stadium |
| August 26 | Augusta, GA | Lake Olmstead Stadium |
| April 23 | Tucson, AZ | Tucson Rodeo Grounds |
| April 30 | Colorado Springs, CO | Falcon Stadium |
| May 7 | Eugene, OR | Autzen Stadium |
| July 1 | Oklahoma City, OK | Taft Stadium |
| July 2 | Springfield, MO | Plaster Stadium |
| July 3 | Wichita, KS | Lawrence-Dumont Stadium |
| July 9 | Louisville, KY | Papa John's Cardinal Stadium |
| July 22 | Sioux Falls, SD | The Sioux Falls Birdcage |
| July 23 | Lincoln, NE | Seacrest Field |
| August 27 | Birmingham, AL | Metropolitan Stadium |
| September 3 | Fayetteville, AR | Fayetteville Motor Speedway |
| October 1 | Salinas, CA | Salinas Sports Complex |
CANADA
| | | |
| --- | --- | --- |
| May 21 | Calgary, AB | Calgary Stampede |
| May 27 | Lloydminster, AB | Exhibition Center |
| May 28 | Edmonton, AB | Commonwealth Stadium |
| June 10 | Fort McMurray | Shell Place, MacDonald Island Park |
| July 16 | London, ON | Wester Farin Raceway |
| July 29 | Moncton, NB | Moncton Stadium |
| July 30 | Halifax, NS | Scotia Speedway |
| August 06 | St. John's, NL | Eastbound International Raceway |
| September 09 | Medicine Hat, AB | Exhibition Center |
| September 16 | Prince George, BC | PGARA Speedway |
| September 17 | Grand Praire, AB | Evergreen Park |
| September 24 | Victoria, BC | Athletic Park |